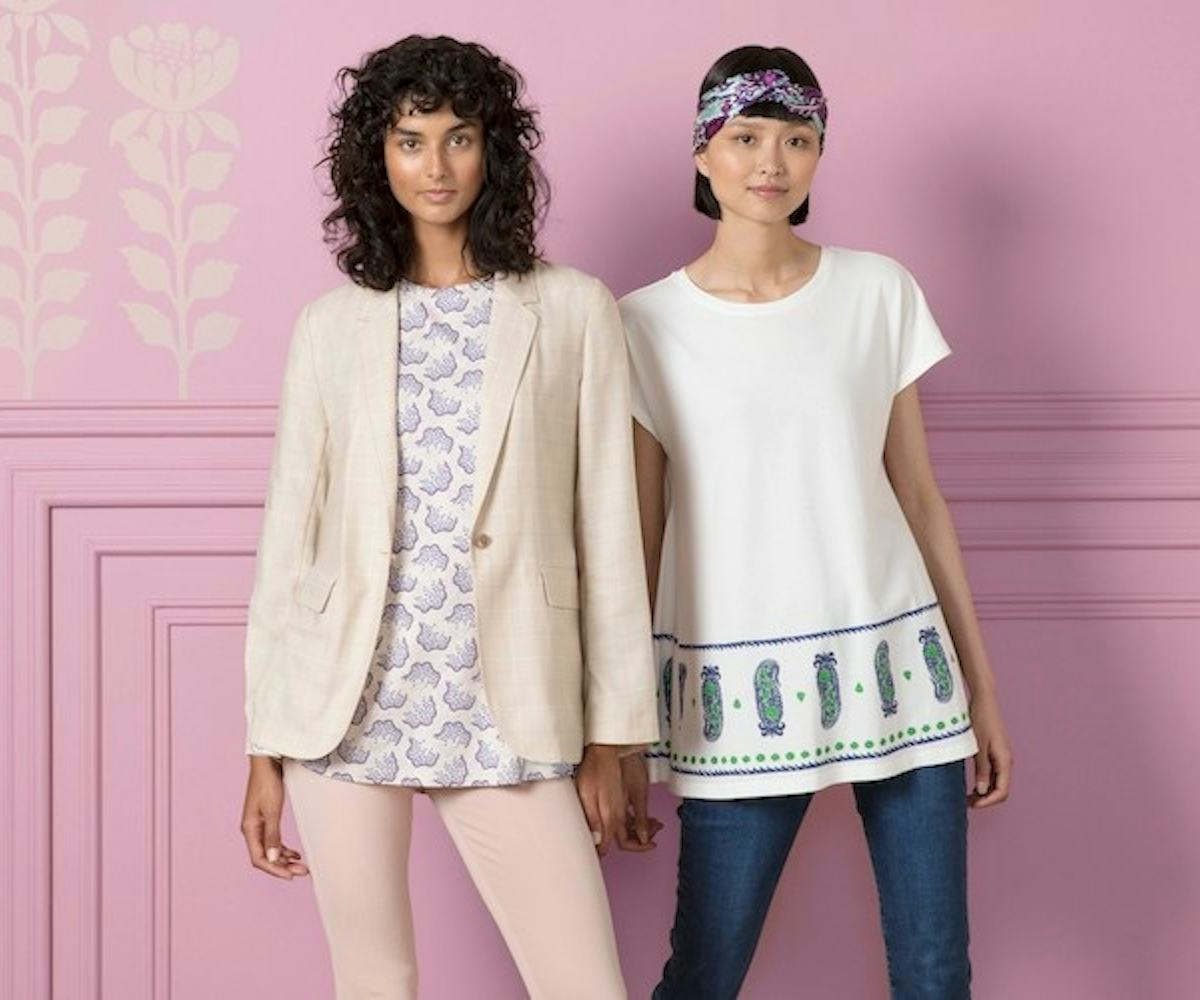 Courtesy of Anna Sui x Uniqlo
Anna Sui Has Teamed Up With Uniqlo On A Runway-Inspired Collection
The collab is set to drop on March 23
Uniqlo is embarking on its first collaboration with New York-based designer Anna Sui. The theme for the new Uniqlo collection, which includes pieces for women and girls, is "soft bohemian," and uses some of Sui's motifs from her archives and runway collections.
"I am so excited to be collaborating with Uniqlo," Sui said. "It's my dream to combine my bohemian and feminine style with Uniqlo's obtainable fashion, accessible pricing, and care for good quality."
The Anna Sui UT collection includes patterned T-shirts, floral skirts, and floral blouses, ranging in sizes from XXS to XXL. The prices stay true to Uniqlo's accessible style, starting at $9.90 for the girls' T-shirts and tunics and going up to $39.90 for the women's skirts and dresses.
"Uniqlo is one of my favorite stores to shop for T-shirts and wardrobe staples. I always love their designer collaborations and always wanted to do one," Sui said in a press release. "When people think of Anna Sui they always say Bohemian and Feminine. We used these two elements along with my signature prints to create this collection. My favorite part of the collection are the dresses. Anna Sui is known for dresses and these are ones you can wear every day."
The new collection will be available in stores and online starting March 23. See images from the campaign below