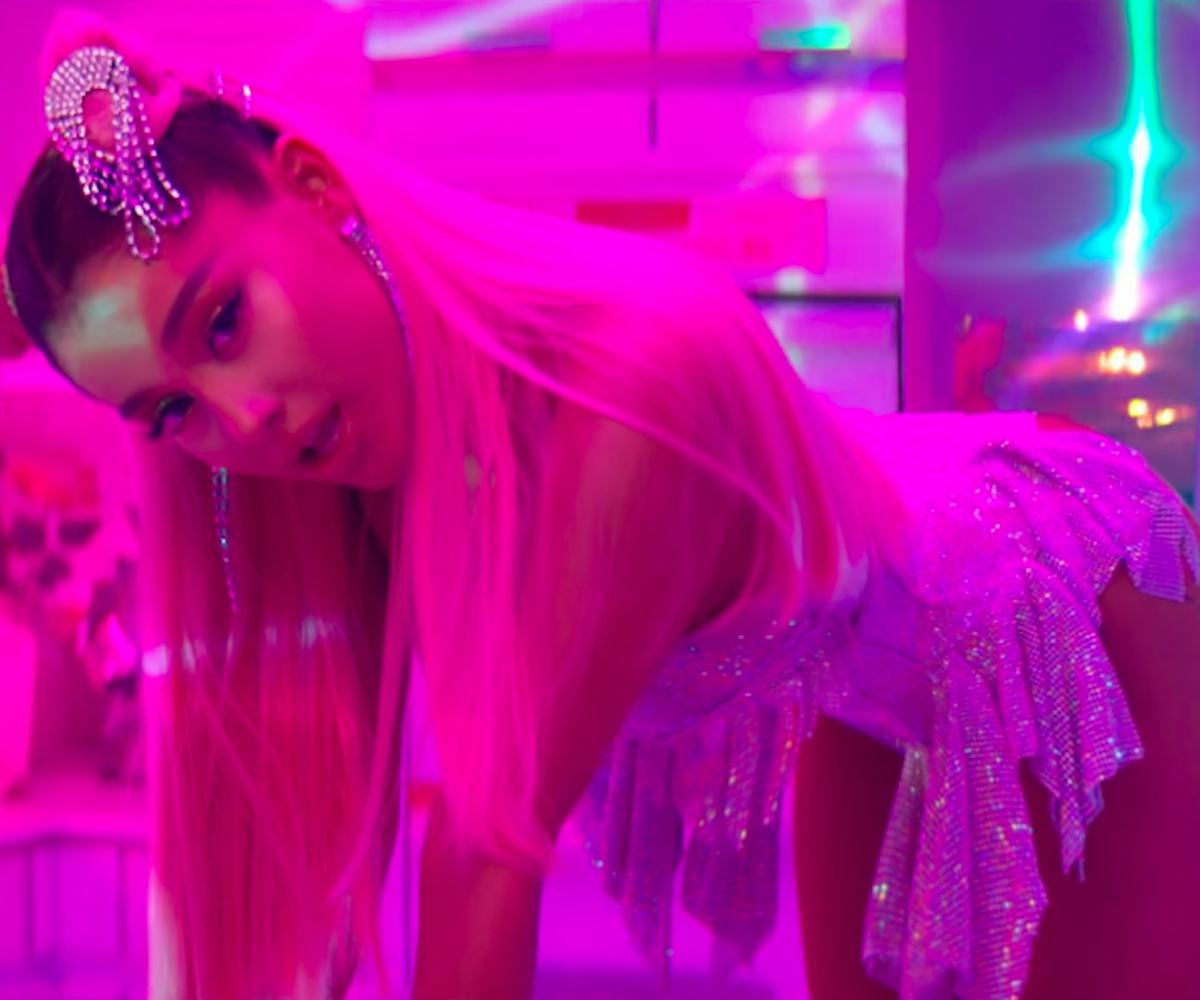 Photo Via YouTube.
Ariana Grande Turns Savage In New "7 Rings" Video
We knew a lot about Ariana Grande's new song "7 Rings" before it even came out. Here's a little background: The singer revealed on Twitter last month that she and her best friends got tipsy at Tiffany's and bought seven engagement rings (apparently, following her breakup with Pete Davidson). Then, she made a song about it.
Set to the melody of "My Favorite Things," Grande opens up the track by listing, yep, some of her favorite things. Some of which include: breakfast and Tiffany's, bottles of bubbles, girls with tattoos who like getting in trouble, lashes and diamonds, and ATM machines. She then goes on to sing: "Been through some bad shit/ I should be a sad bitch/ Who woulda thought it'd turn me to a savage?"
The video itself is a pink Champagne-filled dream, packed with Grande and her friends flaunting their luxury. "Whoever said money can't solve your problems/ Must not have had enough money to solve them," she sings at one point in the song. The gist? If Ariana wants it, she gets is.
We didn't know it until today, but savage Grande is our favorite Grande. Watch "7 Rings," below.