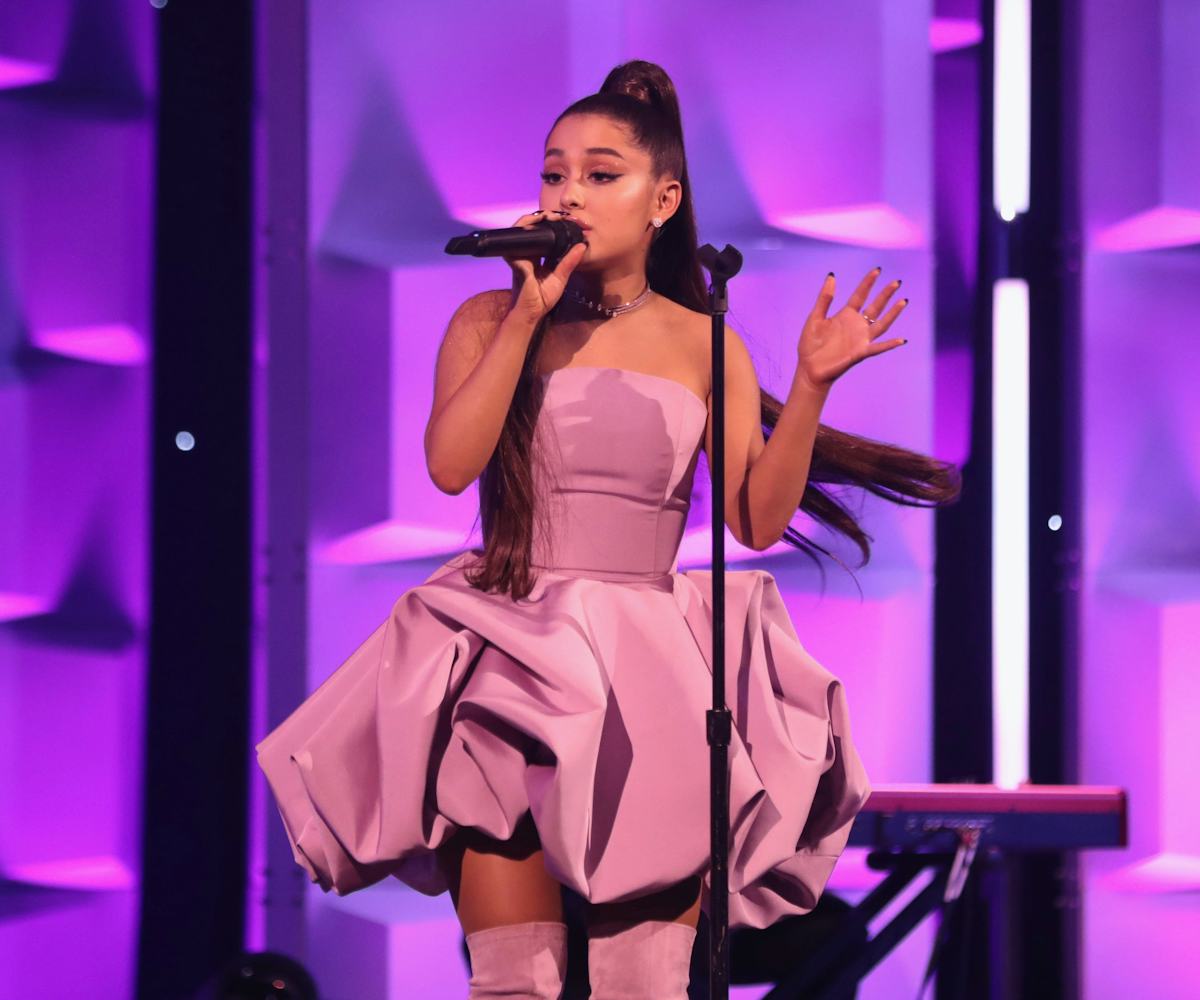 Photo by Todd Williamson/January Images/Shutterstock.
Ariana Grande Speaks Out About Crying Onstage During A Concert
The singer released a statement about her "humanness"
Ariana Grande recently alarmed fans when she began to cry during the St. Louis, Missouri stop of her Sweetener world tour.
During her performance of "REM," she paused several times to collect herself and wipe her tears. Fans caught the moment on video and poured out words of empathy and support.
Grande addressed the emotional moment in a now-deleted tweet where she thanked fans for seeing her "humanness." The singer admitted that she "committed to doing this tour during a time in my life when I'm still processing a lot." I believe that's an understatement given the past three years.
A suicide bomber killed 22 people after her concert in Manchester, England, in 2017. A year later, she went through a breakup with her boyfriend of two years, Mac Miller. Then she began a very public relationship and got engaged to comedian Pete Davidson. Miller died from drug use complications in September, and a month later, her relationship with Davidson was over.
On their own, any of these incidents are traumatic enough to warrant some crying spells. On top of that, Grande is currently on a world tour that leaves very little time for tending to emotional well-being. All that to say, she's actually handling her stuff like a champ right now.