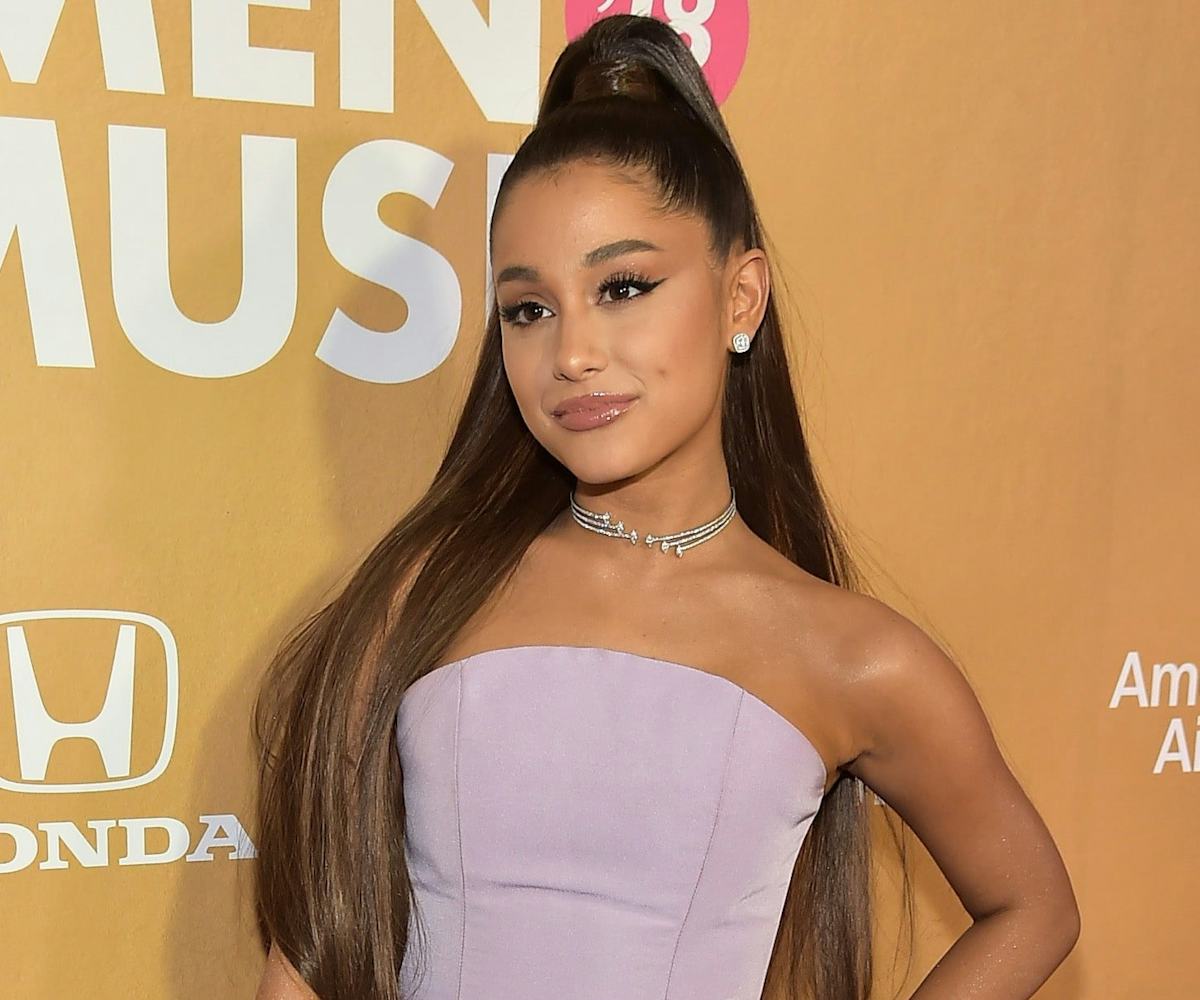 Photo by Theo Wargo/Getty Images
Ariana Grande Promotes Intersectionality With New Feminist Video Interlude
Just in time for International Women's Day
Ariana Grande just dropped the perfect visual in time for International Women's Day: An interlude from her Dangerous Woman tour in 2017, "Female" is a rejection of gender roles and sexism.
Grande released the interlude on Twitter, writing that her fans had been asking for the video to be released since they saw it at her concerts. The video shows shots of the singer writhing around and posing for the camera, which are interjected by words and phrases like "empowered," "strong," "not asking for it," and "sexual." And, though the title uses a biological term that's often used in an exclusionary way, Grand makes it clear that the message is for everyone.
Grande's caption calls out the fact that her video is for every type of women, no matter how they identify. "Happy International Women's Day every day to women of every color, shape, size, sexuality, age religion, trans, cis," the caption reads. In subsequent tweets, Grande continues to share her message of inclusivity. One tweet reads, "just a reminder u aren't celebrating women today or ever unless u including al kindsa women but wbk," while another says, "it ain't feminism if it ain't intersectional." Preach.