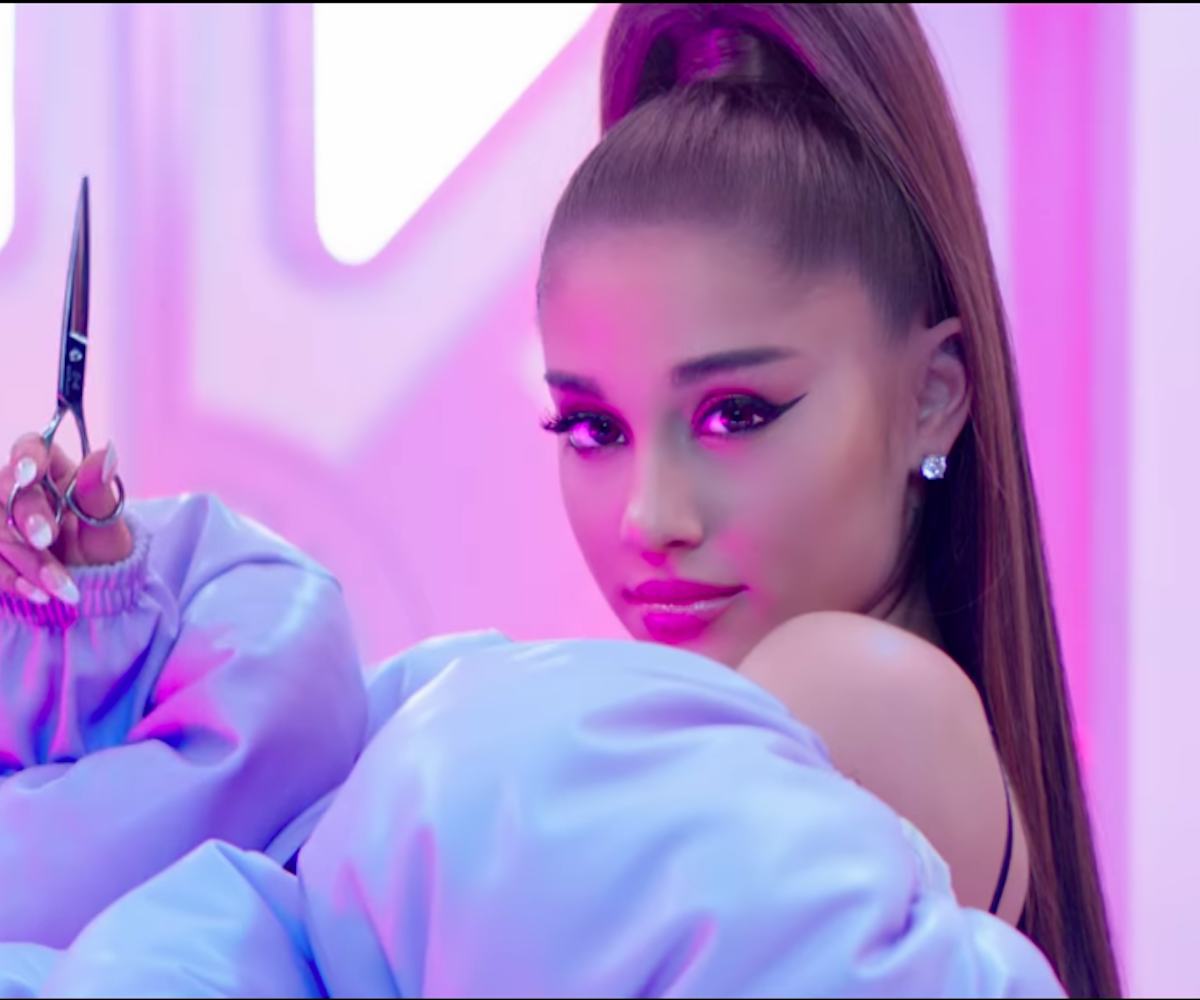 Screenshot via YouTube
Ariana Grande Chops Off Her Ponytail In New "Thank U, Next" Video
All in the name of her fragrance
Ariana Grande just released a follow-up to the instantly iconic "thank u, next" music video, only this new version is a promotion of her new fragrance.
The video brings back a few of the stars from the first set of visuals, including Colleen Ballinger (who is no longer incredibly pregnant, and instead is posing with her baby), and Grande's famous look-alike, Gabi DeMartino (as the singer's Bring It On-esque rival). Now, the duo are dishing a whole new set of rumors about the singer, only this time they're all fragrance-related, as they speculate about what went into making this magical profile.
According to them, Grande convinced mermaids from the Bermuda triangle to hand over the "velvety musk" of their sea god, sings to the roses in her garden to help them grow, and even put part of her ponytail into the mix. Ballinger is apparently the most excited for the launch, saying that she heard that one of the scents is raspberry and so started exclusively eating the fruit to make her breast milk "taste like her perfume smells." That's a little extra, but okay!
Watch the best fragrance commercial I've ever seen, below.