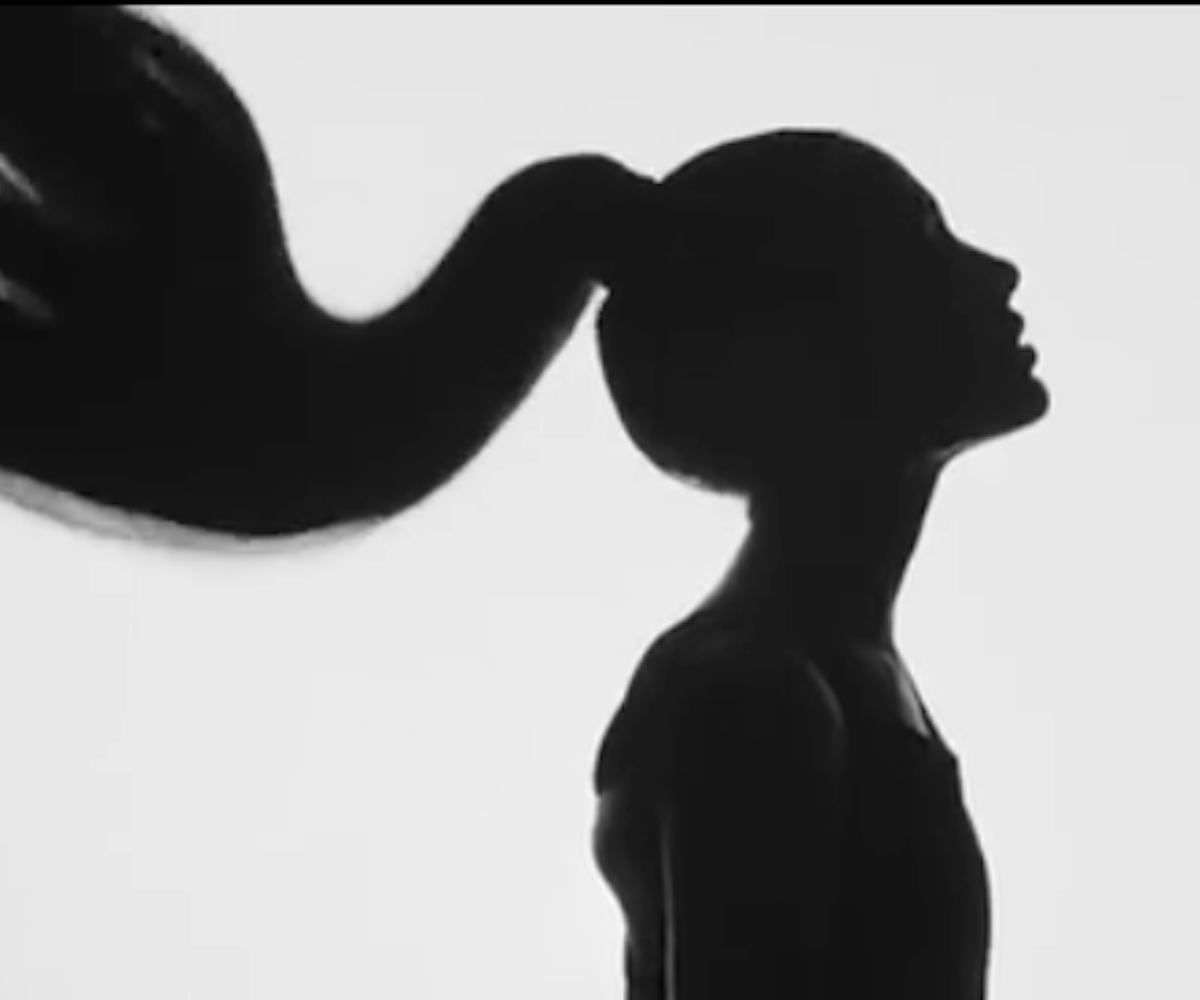 Photo via @ArianaGrande Instagram
Givenchy Taps Ariana Grande's Ponytail As The New Face Of The Brand
Following Arichella, Ariana Grande is ushering in her newest project, Arivenchy. Fashion house Givenchy announced today that the singer is the newest face of the luxury label—by putting her iconic ponytail front and center.
The brand tried to tease the news on Thursday, posting Grande's silhouette and hinting that it would be unveiling a new brand rep, but Grande's iconic ponytail quickly gave the news away. It didn't help that Grande herself reposted the teasers to her own Instagram, confirming the news for those who still had their doubts.
Now that the news has officially been released, though, both Grande and Givenchy are able to give us a bit more information. Givenchy heaped praises onto Grande in its official statement, calling her a "strong, independent woman of refreshing character and style" and " a modern muse and the voice of a generation." The brand went on, "She naturally embodies the spirit of the Givenchy woman with impertinence, generosity and a lightning wit—all cloaked in a touch of mystery."
Grande herself seems very excited about the partnership, stating in her own statement that Givenchy is "a House I have forever admired, and to now be part of that family is such an honor. I love this clothing and the confidence and joy it brings to the people wearing it. Not only is the clothing timeless and beautiful but I'm proud to work with a brand that makes people feel celebrated for who they are, and unapologetic about whatever they want to be."
Grande will make her Arivenchy debut in the brand's Fall-Winter 2019 campaign, which will come out in July. Until then, we have just her silhouette and a glimpse at the garment she's wearing in the announcement to hold us over.