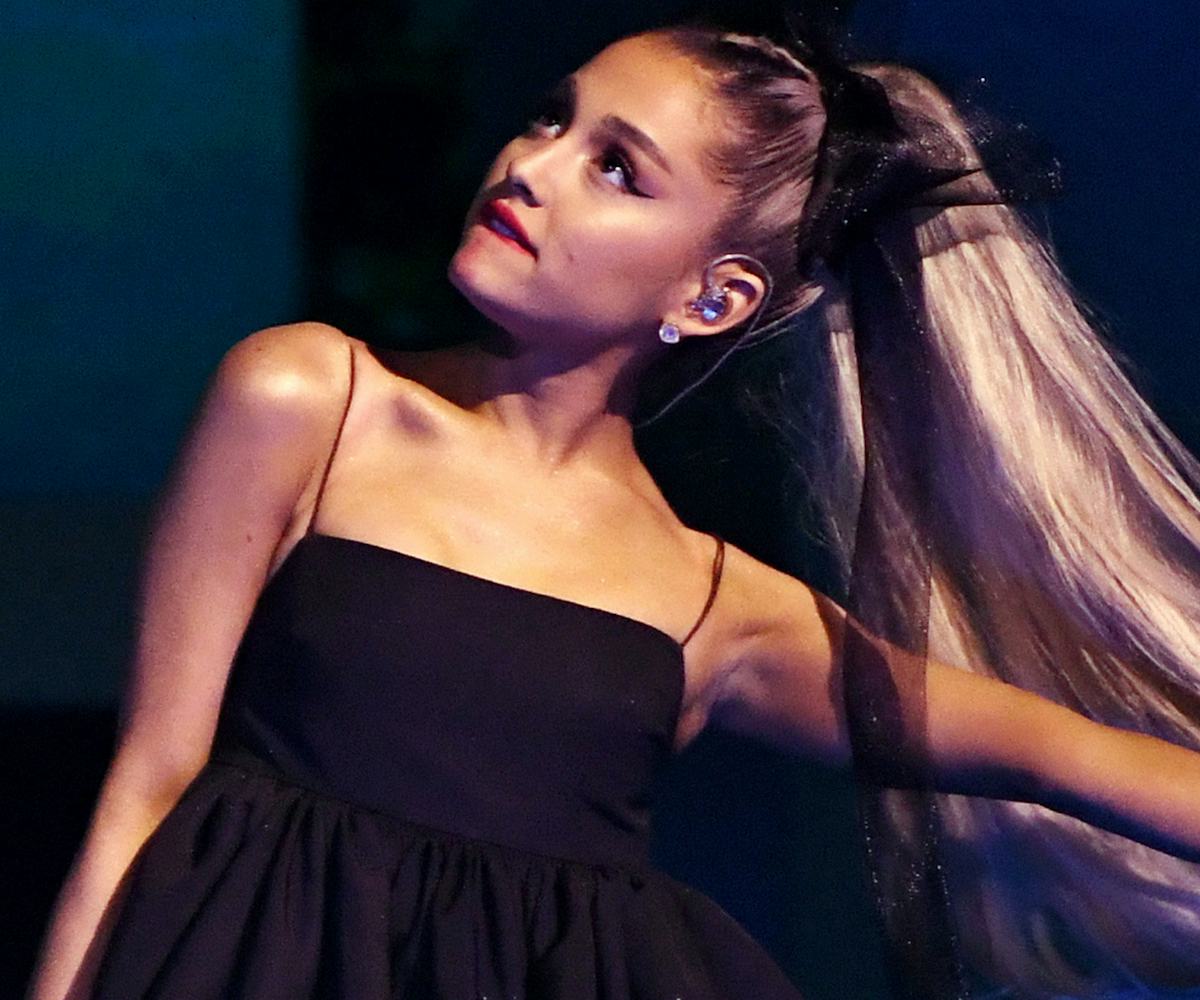 Photo by Ethan Miller/Getty Images
Ariana Grande Got The Ultimate Post-Breakup Haircut
Ariana Grande just chopped her hair off, according to a new photo on Instagram. Please join us in a moment of silence as we lay her iconic ponytail to rest.
The singer posted a selfie on Thursday showing the new shoulder-length cut, a big change from the waist-length hair she's had for a while.
While she's been synonymous with that big pony energy forever, maybe the hairstyle was keeping her grounded in the past. Earlier this month, with her single "thank u, next," she' has already signaled a shift in her mindset.
A haircut can be cathartic when the world feels crazy (we know that from experience), so hopefully Grande is feeling like a new person post-chop. Or, at least, not in pain anymore.