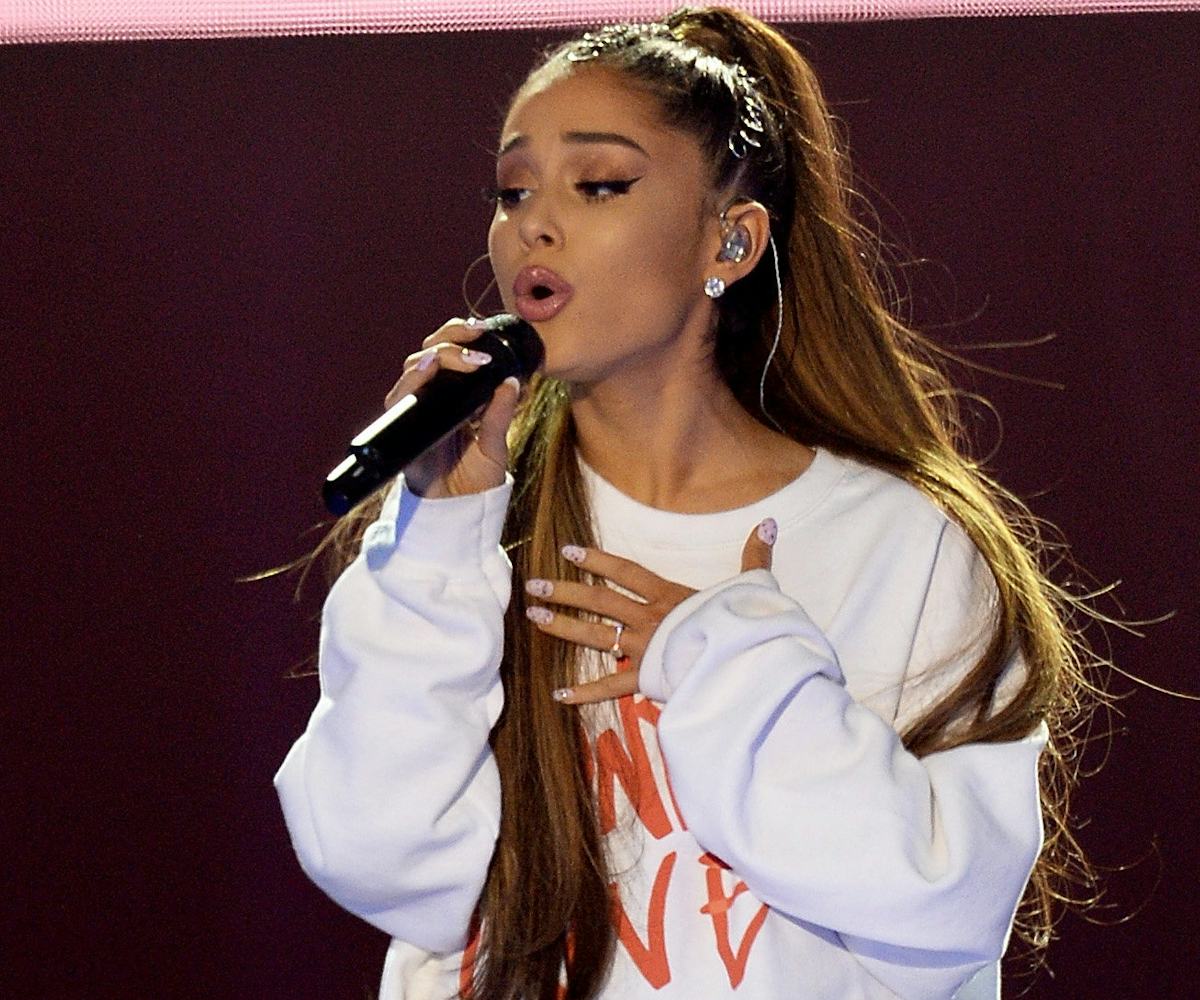 Photo by Getty Images/Dave Hogan for One Love Manchester
Ariana Grande Reveals The Heartfelt Letter She Wrote To Manchester Victims
In episode four of her Dangerous Woman Diaries, Ariana Grande revealed a letter she wrote to the victims of the Manchester bombing on February 22, 2018 (eight months after the attack happened).
The series follows Grande through her 2017 Dangerous Woman tour and shows the lead-up to the Sweetener album. The fourth episode shows Grande's devotion to meeting her fans and also addresses her One Love Manchester concert, which benefitted the victims of the bombing that happened at her concert. The episode does not show footage from that night but gives us a little insight into how she publicly dealt with the attack.
She starts out talking about how she finds music to be an "escape," and "the safest thing I've ever known." "Music—pop music, stan culture—is something that brings people together, introduces them to some of their best friends, and makes them feel like they can be themselves."
She continues to say that, "When something so opposite and so poisonous takes place in your world that is supposed to be everything but that… it is shocking and heartbreaking in a way that seems impossible to fully recover from."
She then addresses the victims of the Manchester attack and tells them how their perseverance inspired her and everyone around her who was also affected by the attack. "Their love, strength, and unity showed me, my team, my dancers, band, and entire crew not to be defeated," she says. "To continue during the scariest and saddest of times. To not let hate win. But instead, love as loudly as possible, and to appreciate every moment."
The first episode of Grande's Dangerous Woman Diaries is available to stream on YouTube. All four episodes are available for those with a YouTube Red subscription.