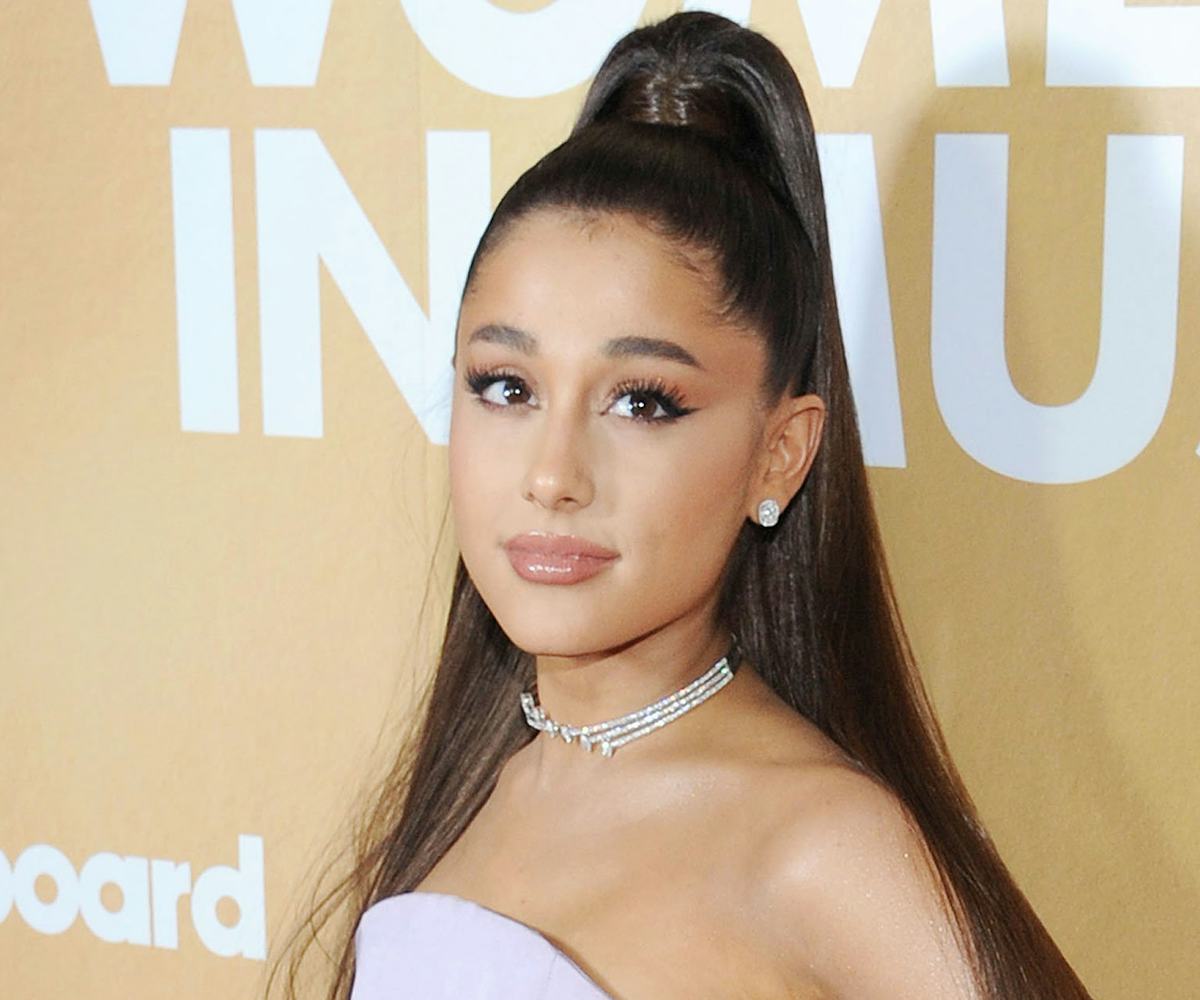 Photo via Broadimage/Shutterstock
Ariana Grande Issued Response Amidst Allegations Against Photographer Marcus Hyde
He has been accused of soliciting nudes from models and touching them while naked
UPDATE 7/23/2019 4:39pm: Kim Kardashian has apparently responded to the allegations against Hyde, though she does not name him, in a post to her Instagram stories. She writes that though she never had a bad experience with him. "I stand in full support of every woman's right to not be harassed, asked or pressured they are not comfortable with," she writes. "We cannot allow this type of behavior to go unnoticed and I applaud those who speak out."
Fashion watchdog Diet Prada has published multiple allegations from models claiming that celebrity photographer Marcus Hyde pressured them into shooting nude photos. Amidst the allegations, Ariana Grande, who has previously worked with Hyde, has published a response, denouncing this kind of behavior by photographers.
On Monday, Diet Prada posted screenshots of a conversation between Hyde and model Sunnaya on the account's feed. The model responded to a call for models that Hyde posted to his story. The screenshot shows Sunnaya asking if "nude is free" which Hyde confirmed. When she says she doesn't want to send him nude photos, he says the shoot will cost $2,000. When Sunnaya asked if the price increase was "[because] I won't send nudes of myself before shooting," Hyde confirmed again: "Gotta see if [you're] worth it."
In the caption of the post, Diet Prada called on Grande, as well as Kim Kardashian West—another one of his well-known collaborators—to "come get your boy and teach him some decency."
Following this post, models have responded with their own accounts from working with Hyde, which Diet Prada has published on its stories. One person shared a similar story to Sunnaya's, including a screenshot where he asked for nudes to "check your body, if u say ur 120lbs & ur really 600."
What's even more disturbing are the accounts of Hyde touching the models without their consent. One model says she was "buzzed" when Hyde asked her to imitate "a picture of a girl like mid moan" and encouraged her to touch herself before "I feel his hand bump on my crotch a couple times... and then he starts touching me."
Another model said that Hyde "[showed] me videos of him fucking girls that he shot," and then, at one point during the shoot, he "sticks his finger in my vagina and I freaked out." She says she stopped the shoot.
Grande posted a response on her Instagram stories directed at "models/artists in LA/anywhere," and, though she did not name Hyde directly, the post seems to be in response to the allegations where he asked models to remove their clothing. Her statement urges people not to work with photographers "who make you uncomfortable or make you feel like you need to take your clothing off if you don't want to."
"If they tell you you have to pay more money if you're clothed that's fucked and I'm sorry that has happened to you," she continues. "I promise there are so many respectful, nice, talented photographers out there." Grande also encourages people to call out photographers whose "work you like and have had positive experiences with," so that others can know who creates a welcoming environment on shoots.
After Grande posted her response, Diet Prada reposted it to its stories with a comment. It thanked her for addressing the allegations, before correctly pointing out that some models in these situations don't know what will happen going into the shoot and, "when caught in an uncomfortable situation and threatened or psychologically manipulated, it's hard to muster the courage to defend yourself or escape."
Hyde has deleted his Instagram account.