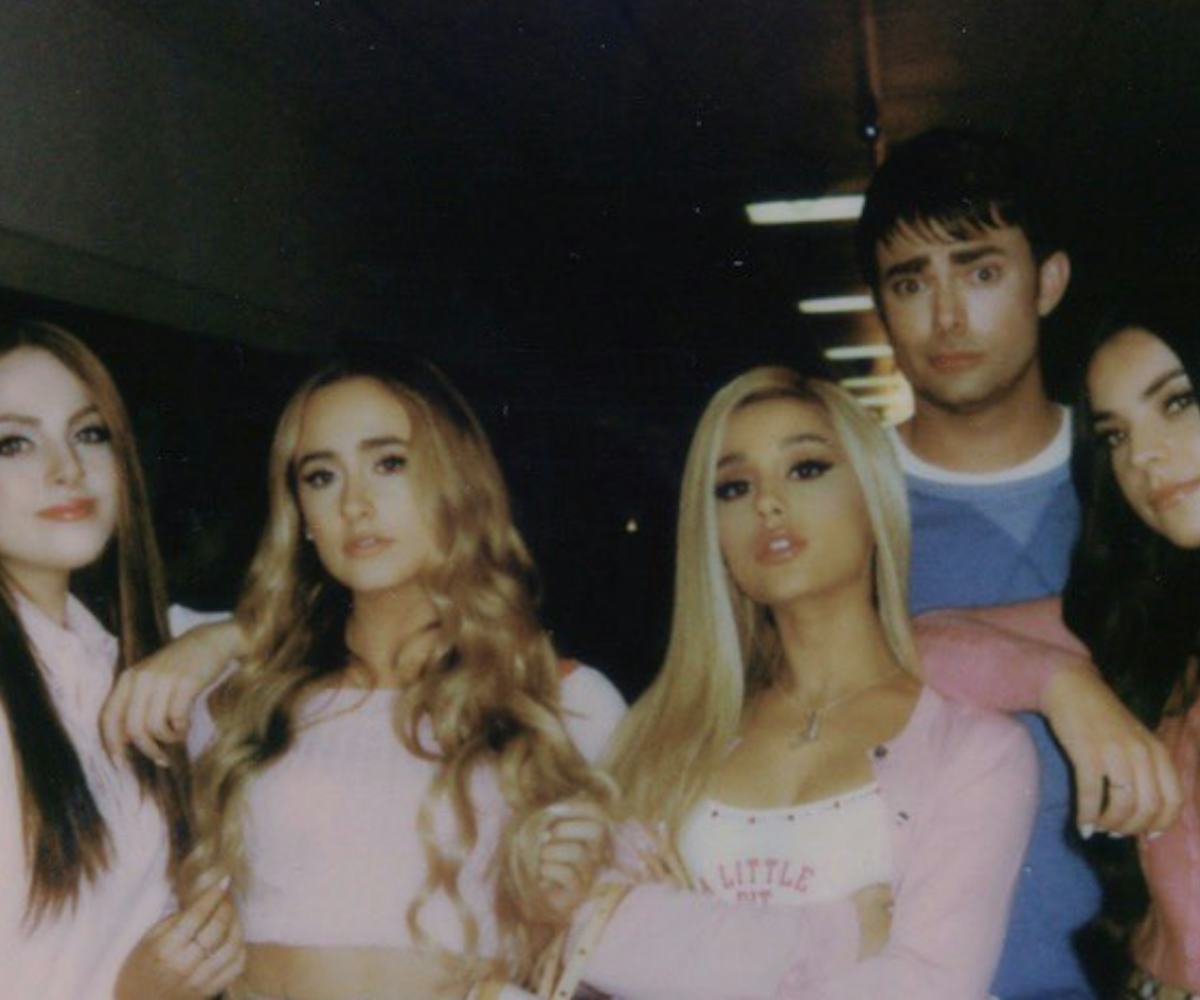 Ariana Grande Reunites 'Mean Girls' Cast For New Video
Leave it to her to make fetch happen
Ariana Grande released a Mean Girls-inspired teaser for her forthcoming music video for "thank u, next," featuring some very familiar faces. Stars from the original film make cameos, as well as some of Grande's friends and past collaborators. This video might actually qualify as "fetch."
The teaser positions Grande (who we don't see in the teaser) as a Regina George type of character, recreating the scene from Mean Girls where students tell the camera about how they tried to emulate George. In Grande's version, stars like Troye Sivan and Colleen Ballinger, as well as actors from the original film, such as Jonathan Bennett (who played Aaron Samuels) and Bethany Byrd (whose character bought army pants and flip flops because Cady Heron wore them), talk about how they tried to be more like Grande.
While some cameos include references to the original film, others address some of the recent headlines surrounding Grande's personal life. Byrd makes a confession about how she broke off an engagement because she heard Grande did the same (an obvious reference to her split from Pete Davidson), while Sivan's cameo is a joke about the misheard lyric in "thank u, next" that had fans speculating about Grande's sexuality.
The singer has been hinting at the contents of the film on Twitter for the past week, cluing in fans on the fact that it would draw inspiration from four cult classic movies and then having us guess what they were. As we've since found out, the music video will be inspired by Mean Girls, Bring It On, Legally Blonde, and a fourth unnamed movie (which many are guessing is 13 Going On 30).
Grande hasn't said when the actual video is set to release, but we're hoping soon. Until it drops, watch the trailer, below.