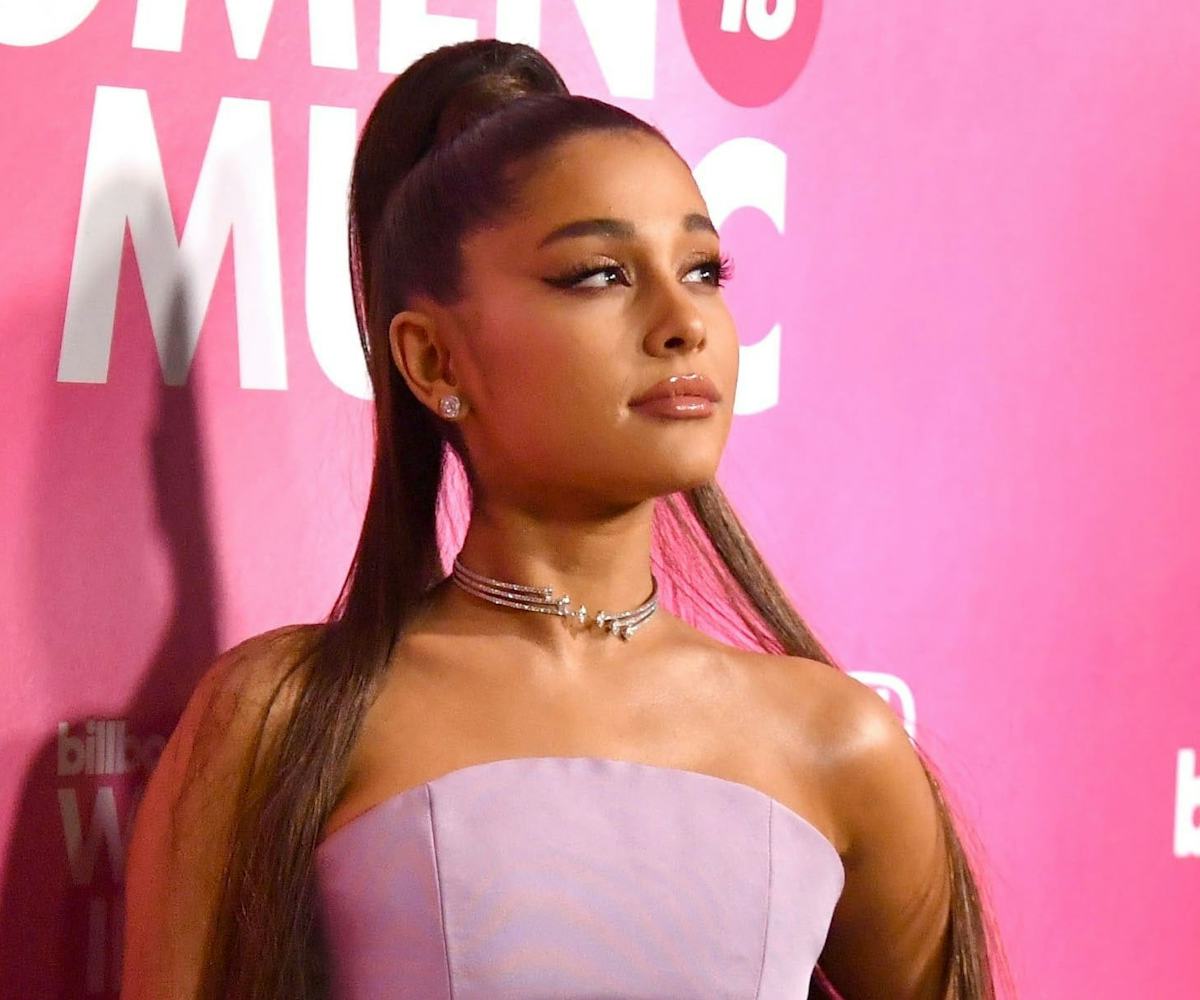 Photo by Mike Coppola/Getty Images for Billboard
Ariana Grande Says People Who Work For Blogs Are "Unfulfilled" And "Purposeless"
In a series of since-deleted tweets
Ariana Grande and Justin Bieber are coming after E! News host Morgan Stewart for her negative take on Bieber's appearance during Grande's second Coachella set. In her response, Grande expressed her disdain for the people who write things about her online, saying that people who do are "unfulfilled" and their work "purposeless."
Stewart's mockery of the quality of Bieber's performance is what started the riff. In a segment of E!'s "Nightly Pop," she claimed that he was lip synching during his appearance, and also commented on his forehead acne. He tagged her in his response on Twitter, asking why she spends time "tearing people down," and equating her words to something that "bullies at school" would say which might make someone "suicidal."
Shortly after Bieber commented on Stewart's opinion, Grande started calling her out, too. In response to a fan saying that Stewart wanted to get attention with her comments, Grande said, "They all do. And they all look silly trying to get it." The tweet has since been deleted.
In another deleted tweet, Grande took aim against pretty much anyone writing for an online publication or "blog." "People are so lost," she wrote. "One day everybody that works at them blogs will realize how unfulfilled they are and how purposeless what they're doing is and hopefully shift their focus elsewhere. That's gonna be a beautiful ass day for them! I can't wait for them to feel lit inside."
Before the tweet was deleted, many people took issue with her take and spoke out in the replies, pointing out that many people who write for "blogs" are critics and journalists who she may not agree with, but that she should still respect their right to state their opinions. She clarified, in another since-deleted tweet, that she didn't mean to lump Stewart's comments in with the larger scope of journalism. "There's a big difference between journalism and what was happening in that video," she said. "I was hurt for my friend."