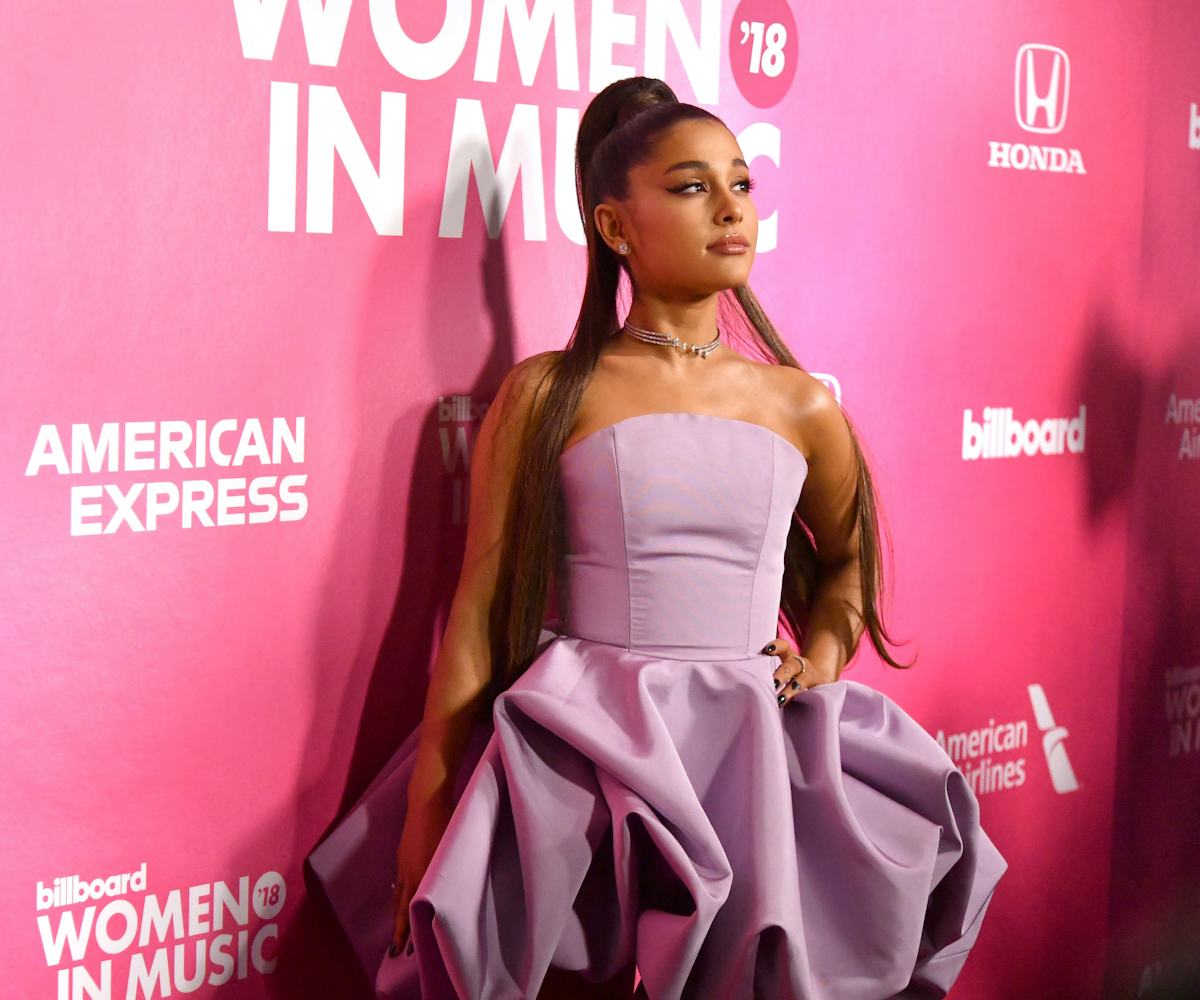 Photo by Mike Coppola / Getty Images.
Ariana Grande Is Now The Most Followed Woman On Instagram
The Instagram scales have tipped once again
As Ariana Grande continues to dominate the charts—she recently became the first artist since the Beatles in 1964 to hold the top three slots on Billboard's Hot 100 at the same time—her social media is following suit.
As of today, she has quietly surpassed Selena Gomez as the most followed woman on Instagram. At the time of publishing, Grande boasts 146,301,901 followers, while Gomez has 146,271,964. The two stars, who got their starts on Nickelodeon and the Disney Channel respectively, are both surpassed by soccer player Cristiano Ronaldo, who has over 155 million. Apparently soccer is the universal connector, not music.
While this may seem like a milestone, we've learned that Instagram can be a fickle place. Beyoncé's pregnancy announcement was the most-liked photo on the platform, until it was replaced by Ronaldo's own baby announcement. Kylie Jenner beat out Ronaldo with her debut pic of baby Stormi only to be dethroned by... an egg. There was even a time when Kourtney Kardashian had more followers than Khloé Kardashian. Times and waves change.
May Grande enjoy her time at the top of the Instagram hierarchy. This time next year, Bhad Bhabie or even Soulja Boy could easily usurp her. Anything is possible.