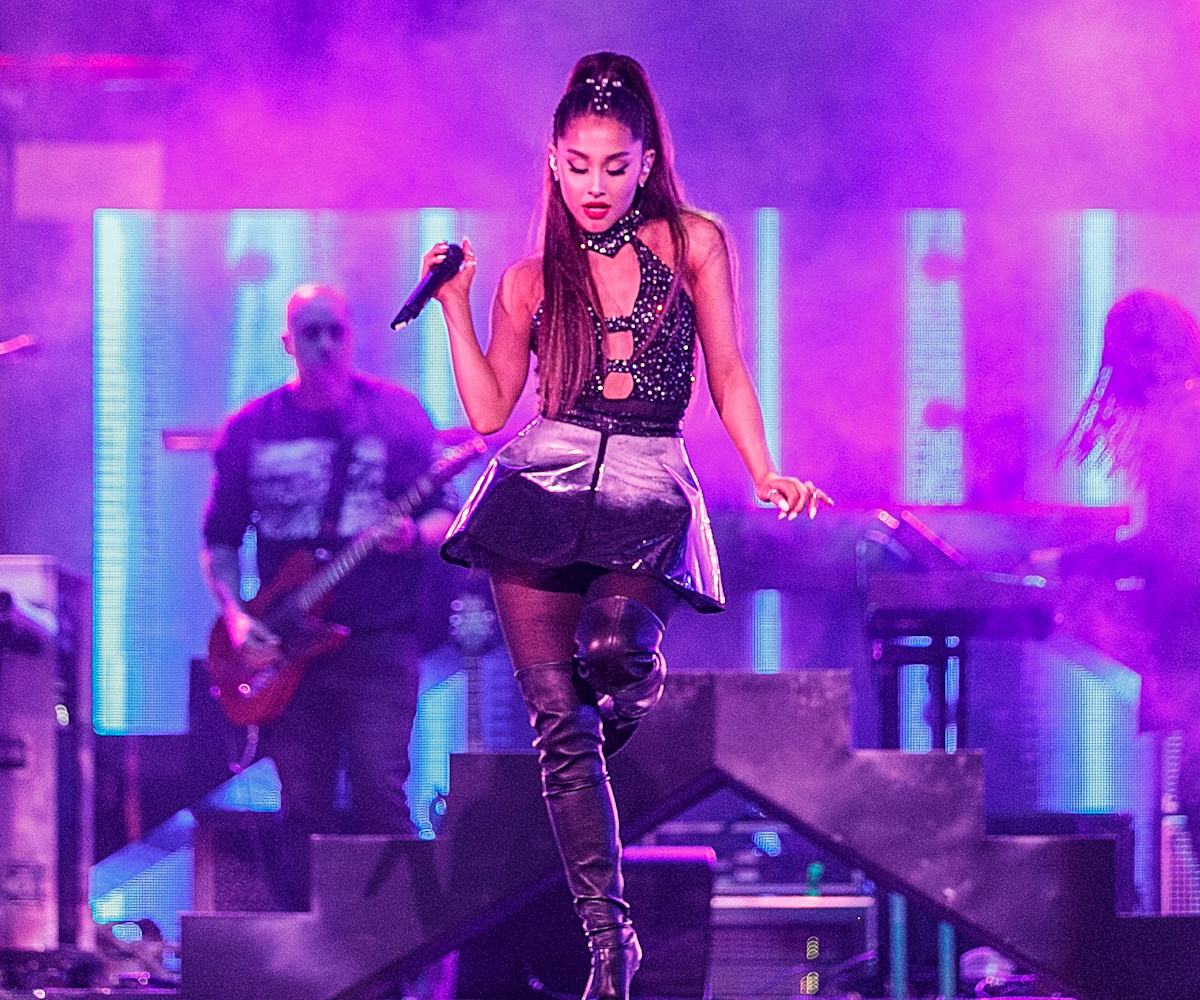 Photo by Rich Polk/Getty Images for iHeartMedia.
Ariana Grande Has Reportedly Pulled Out Of The Grammys After Performance Disagreement
This isn't a great look for the award show
According to Variety, Ariana Grande won't be attending the Grammy Awards this year.
The publication cites "a disagreement with Grammy producers over which songs she would perform" as the reasoning. An insider says that Grande was "insulted" because she wasn't allowed to sing her latest single, "7 Rings," (perhaps due to the controversy surrounding it). A compromise was apparently reached, which would allow the song to be part of a melody, but the producers insisted on choosing the second song for Grande which she wasn't having. "The source added that such stipulations were not imposed on other performers at the show," Variety reports.
This isn't a great look for the award show which, only last year, received backlash for its lack of women winners. Lorde was also the only Album of the Year nominee not offered a solo performance. She also happened to be the only woman nominated. In response to the resulting #GrammysSoMale backlash, Grammys president Neil Portnow (who is set to step down this year), said that female artists need to "step up."
Welp, in Grande's case, she's choosing to step away from the award show altogether. The singer hasn't commented on the news yet, but, if rumors are to be believed, we think "thank u, next" is an appropriate response in this instance.