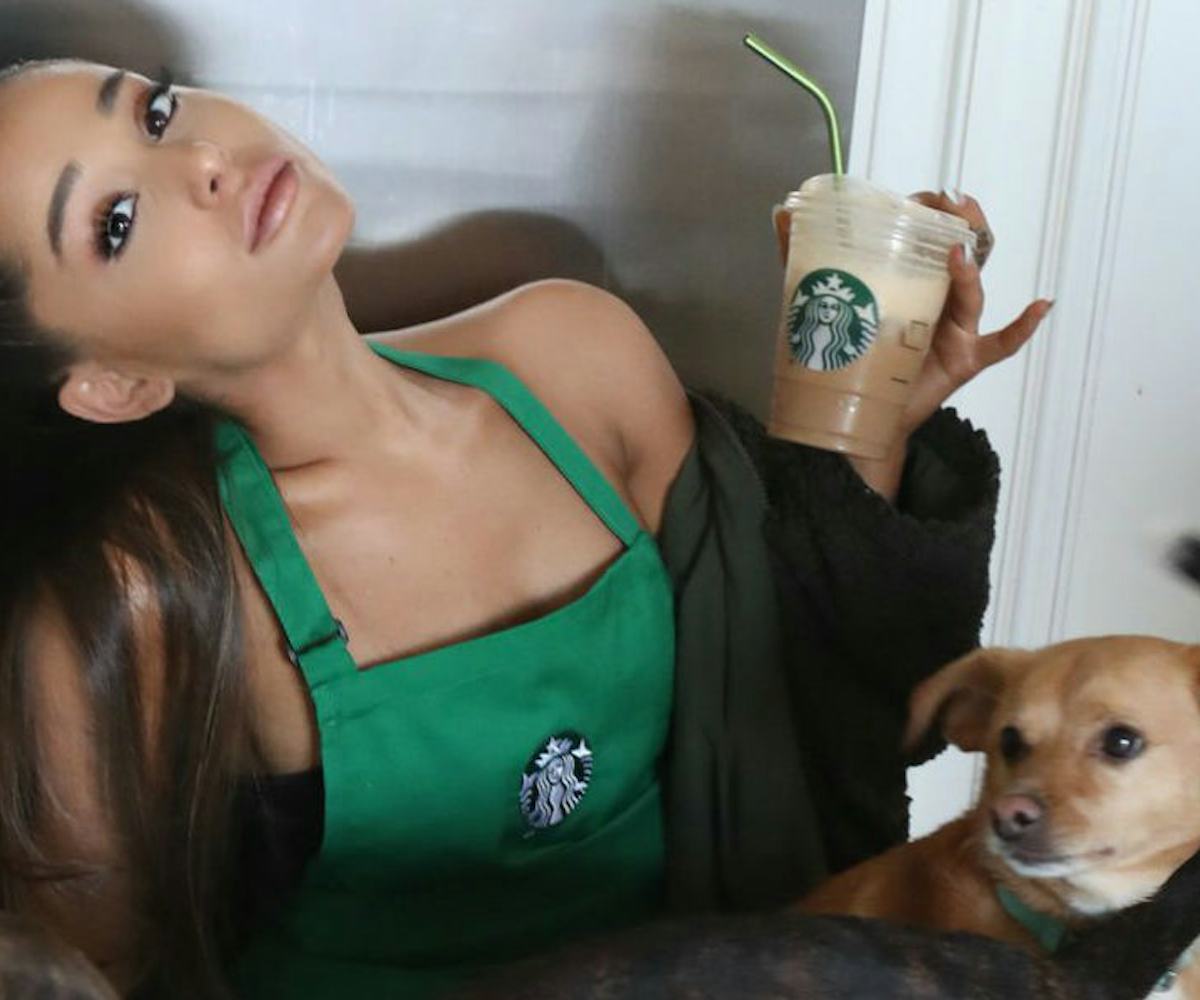 Photo Via @ArianaGrande.
Ariana Grande Fans Are Upset That Her Starbucks Drink Isn't Vegan
Following backlash for the collab that some saw as commercializing feminism
Last week, Ariana Grande announced a drink collaboration with Starbucks that garnered criticism because of what appeared to be a confusing alignment with International Women's Day. Whether Grande tried to commercialize feminism or simply just wanted a check is hard to say, but now fans are taking issue with the fact that the drink isn't vegan even though Grande supposedly is herself.
As BuzzFeed points out, the ingredients for the Cloud Macchiato include egg, heavy cream, and milk—none of which are vegan-friendly. Grande has supposedly been "100% Vegan" since 2013 and further explained her choice in an interview with the Mirror in 2014. "I love animals more than I love most people, not kidding," she said. "I am a firm believer in eating a full plant-based, whole food diet that can expand your life length and make you an all-round happier person."
While it's unclear if she still follows a vegan diet (it has been six years, people change), a lot of fans were still upset that she chose to even advertise the drink:
How about we all just drink tea instead?