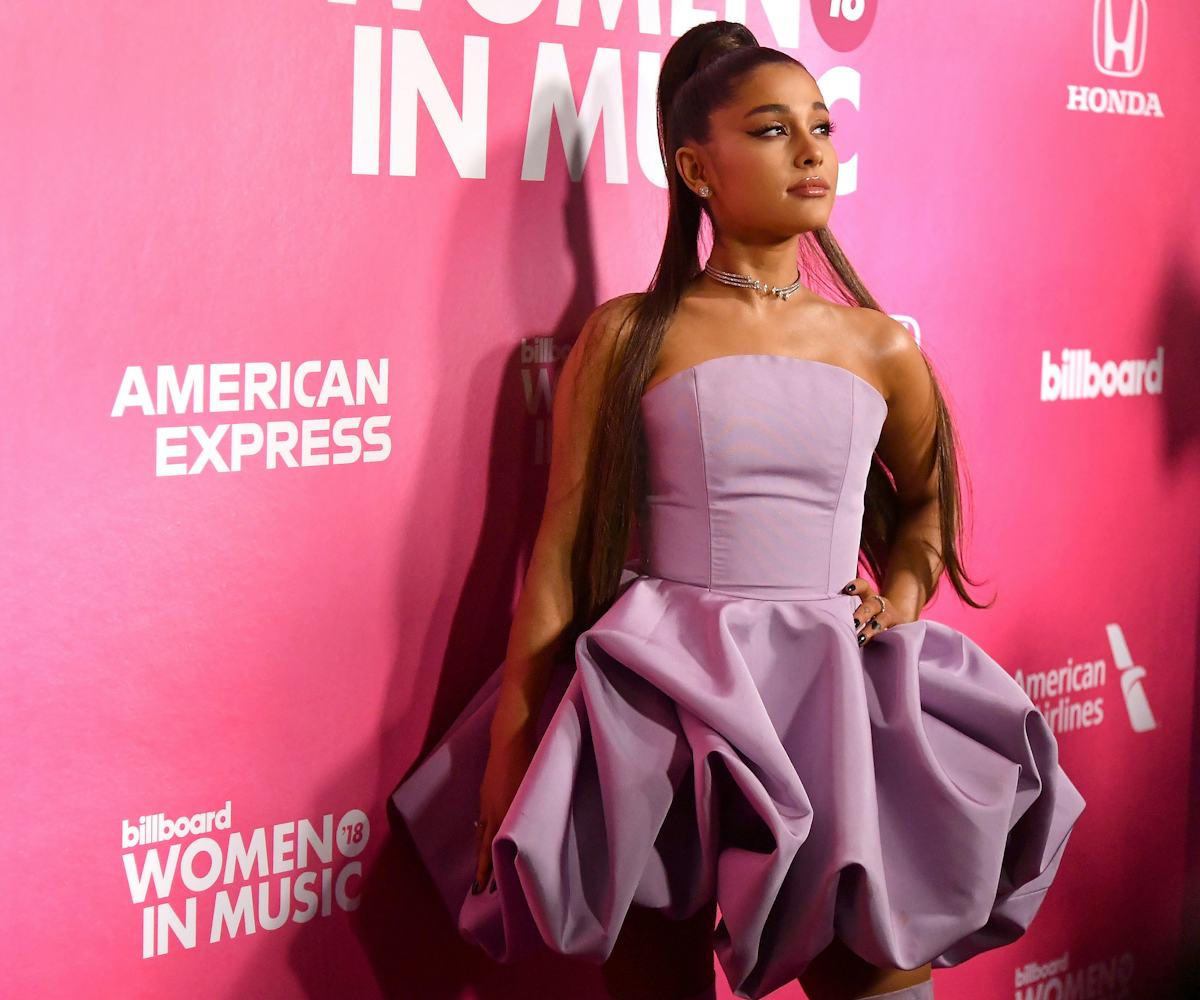 Photo by Mike Coppola/Getty Images for Billboard
Ariana Grande's U.S. Shows Will Have Voter Registration Booths
Ariana Grande kicked off her Sweetener Tour on Monday, and attendees are excited to see that you can register to vote at the venue.
Grande has partnered with voter registration nonprofit HeadCount, an organization that makes voter registration possible at many public events. Grande worked with the nonprofit to design a program which gives fans access to easy voter registration and allows fans to volunteer at shows. Called #ThankUNextGen, the program will "help Ariana's fans make their voices heard," according to Headcount.
HeadCount will have a presence at each of Grande's 50 national tour stops, so fans from all over the country will have the opportunity to register. Fans are sharing photos of the booth at the tour's kickoff stop at Times Union Center in Albany, New York, which was stocked with registration packets and encouraged fans to vote with a sign that reads "thank u. vote."
Fans have shared their excitement for the program, and divulged that, even if you're already registered to vote, you can still sign up to receive text alerts about upcoming elections.