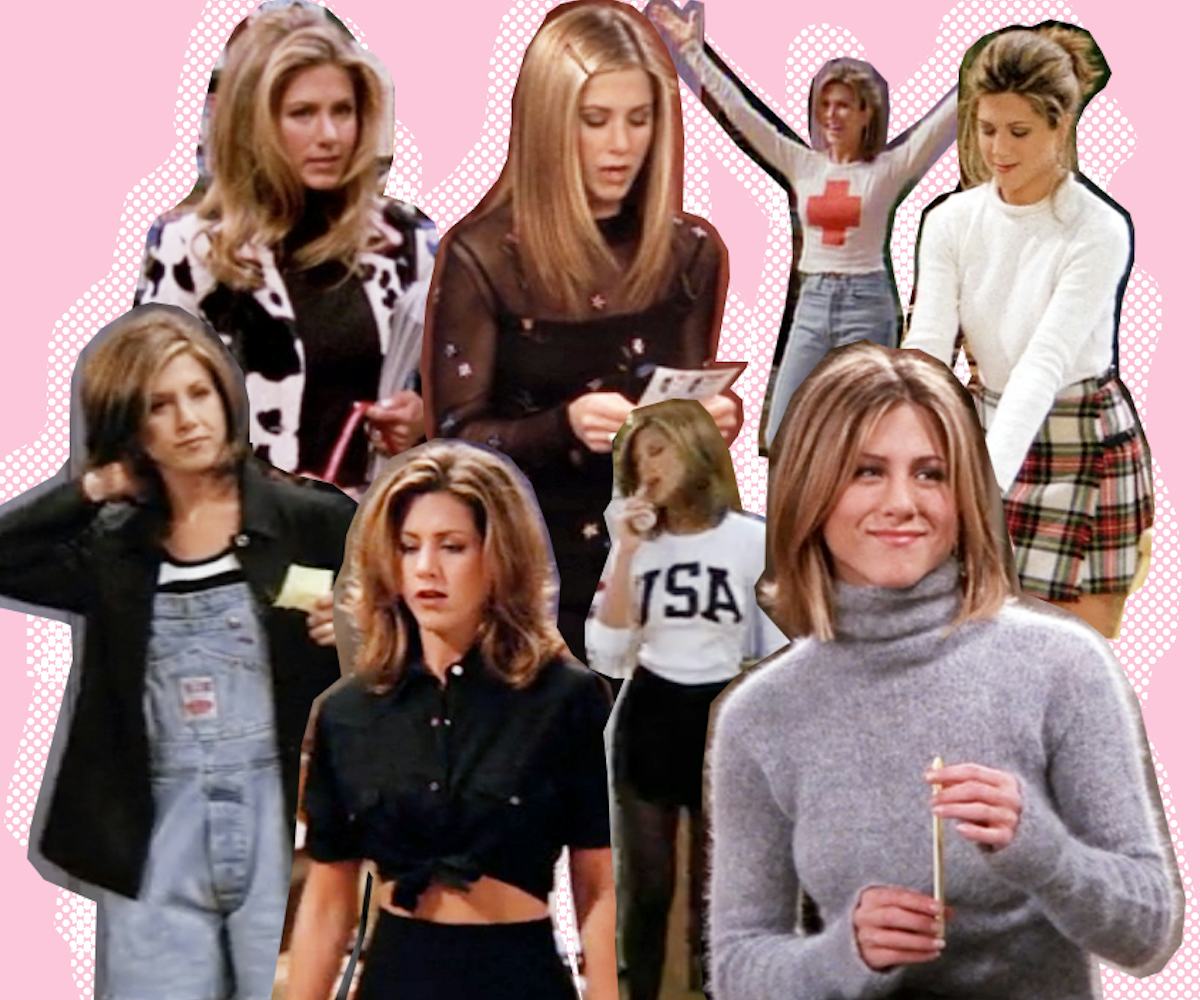 outfits to go with your 'friends' binge
we're all about the rachel right now
If you are anything like us, then the '90s (and, OK, the early '00s) were marked by a major obsession with Friends' Rachel Green. Although your mom may have never let you get the "Rachel" blowout or purchase a mini plaid skirt, your time to recreate the quintessential Rachel looks may not yet be over. After binge-watching all 236 episodes of Friends (don't lie, you've been doing it too—thank you, Netflix), we've rounded up the best Rachel outfits that are still totally relevant today.
1. The One With The Mom Jeans 
She was on that Mom-jeans train before we were.
2. Long Sleeve Skinny Rib Crop Top
2. The One With The Tartan Maxi
Grunge game strong.
1.
2.
3.
3. The One With The Crop Top
Let's talk about those abs, though. 
1. Don't Ask Why Cropped Button Down Shirt
4. The One With The Fuzzy Sweater 
Turtleneck? Fuzzy? Cropped? The perfect winter staple.
1.
2.
5. The One With The Choker
The ultimate 90s accessory. 
1.
2.
ASOS '90s Tattoo Choker Necklace
6. The One With The Patriotic Look
U-S-A, U-S-A, U-S-A.
1. 
2
. 
3.
7. The One With The Adult Overalls 
You're never too old to get in touch with your inner child.
1.
2.
3.
8. The One With The Daytime Lingerie
Just maybe don't wear it to meet your boyfriend's parents. 
1.
2.
9. The One With The Army Chic 
If the uniforms were really like that, we'd probably enlist. 
1.
ASOS Shift Dress in Bonded Satin with High Neck
2. 
10. The One With The Tartan Mini
Cropped sweater, plaid skirt, and knee high socks...*insert heart eye emoji*
1.
MINKPINK Freckles Fuzzy Cropped Sweater
2.
3.
11. The One With Bougie Rachel
How chic is that cow print coat? 
1. 
2. 
Religion Contrast Animal Print Wool Coat
3. 
Charlotte Olympia Pandora Clutch
12. The One With The Sheer Dress 
An LBD with a twist. 
1.
2.
The Ragged Priest Party Hard Sequin Sheer Mesh T-Shirt Dress
3.