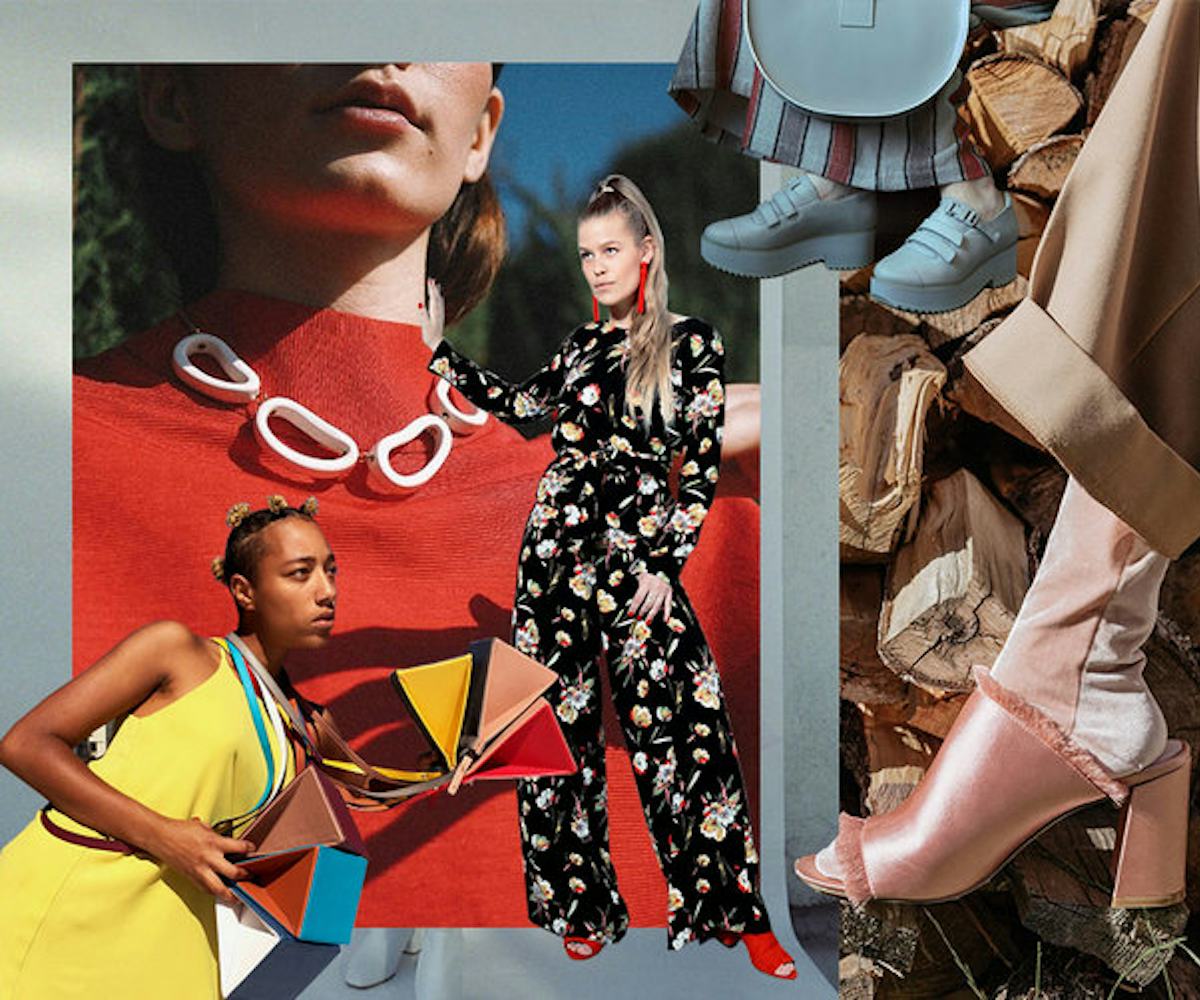 10 Awesome Under-The-Radar Brands To Shop This Fall
Tictail offers unique pieces for those who want to stand out
If you haven't already started shopping for fall, it's about time you get on it. Temperatures have already started dropping over here in the Big Apple, which means it's only a matter of time before we'll be ready to bust out our bomber jackets and Chelsea boots.
So, where to start? Rather than making the rounds at your usual fast fashion haunts, why not opt for smaller, emerging independent brands? We fell in love with Tictail last summer when we first learned about the online marketplace (and Manhattan's Lower East Side storefront); it sells all of the coolest brands (including some we'd never heard of, but now totally love) that are still well within our budget. Now that it's time to get our fall shopping on full-force, we don't know a better place to turn to amplify our looks without turning to fast fashion.
Let's face it—how many people are going to walk into the classroom or the office on the first "fall"-like day wearing the same cropped Zara sweater? Tictail is for the individual; the person that wants to stand out. And the person that wants to shop more sustainably and support smaller businesses across the globe.
Below, we highlight 10 standout brands carried at Tictail that we'll be stocking up on this fall.
Tiko Paksa
Tiko Paksa is a fashion designer based in Georgia who melds modern femininity—all things sheer, ruffled, and organza—with classic menswear silhouettes. Boxy blazers with fluttering embellishments and trousers and trench coats in a sturdy, checkered wool in the loveliest shade of rose are just a few of her offerings.
Tiko Paksa, Pink Organza Blended Trench, $500, available at Tictail.
Ida Klamborn
Swedish designer Ida Klamborn creates everyday pieces that balance color, shape, and material. Her collection embodies a feminist flair, while some pieces edge the provocative side.
Ida Klamborn, Star Top Red, $126, available at Tictail.
Atelier Batac
Spanish designer Cristina Gomez's collection of leather bags, Atelier Batac, is inspired by the delicate, feminine style of the Mediterranean. Her bags are a minimalist's dream—clean, cool, and outrageously elegant.
Atelier Batac, The Marbled Watermelon Bag, $293, available at Tictail.
Pedrusco
Pedrusco, a Spanish jewelry brand, combines the use of metal and ceramic to create an offering that's statement-making, yet never over-the-top. It's quirky and playful, and undeniably cool and refined.
Pedrusco, Collar Emanem, $119, available at Tictail.
POLKA
Danish designer Silles Anderson's clothing line POLKA is feminine and carefree, incorporating a hodgepodge of prints and textures. Each piece is handmade, meaning the attention to detail is like no other. Need we mention that she also sells a variety of colorful and actually cool scrunchies? Yes, please.
POLKA, Flower Blouse, $129, available at Tictail.
Jennie-Ellen
Swedish designer Jennie-Ellen has answered our shoe prayers. Finally, shoes that are on-trend (but still unique), high-quality, and affordable.
Jennie Ellen, Could'a Would'a Should'a, $149, available at Tictail.
H O W L by Maria Glück
German designer Maria Glück started her line H O W L back in 2013 with the ethos of working with recycled materials and following sustainable practices. Her designs are inspired by her background in visual arts and sculpture, where she plays close attention to fabrics and textures. The result? Wardrobe staples that are high-quality, affordable, and incredibly unique.
H O W L by Maria Glück, Vandal Bomber, $419, available at Tictail.
La Géométrie
France-based designer Paula Géométrie hand makes jewelry that is, well, geometrically pleasing. Catering to both the minimalist and the jewelry enthusiast, Géométrie's line is trend-forward but won't break the bank.
La Géométrie, Abstract Minimal Earrings, $86, available at Tictail.
Unlinde
Unlinde is the brainchild of accessories designer Maria Flores and architect and designer Mateo Fernàndez-Muro, something quite apparent in its designs. Each of the structured and colorful architectural bags and pieces of jewelry is dreamed up in Harlem, New York, and handcrafted in Spain.
Unlinde, Tetr4bag, $250 to $360 each, available at Tictail.
Freakloset
Looking to jazz up your shoe game, but don't want to go too far? Look no further than Portuguese brand Freakloset. The brand takes classic shoe silhouettes—the Oxford, the loafer, the Chelsea boot—and puts a spin on them. Each shoe has an unexpected pop of color—whether presented with color blocked pastels or muted everyday tones.
Freakloset, Botwin Derby, $275, available at Tictail.