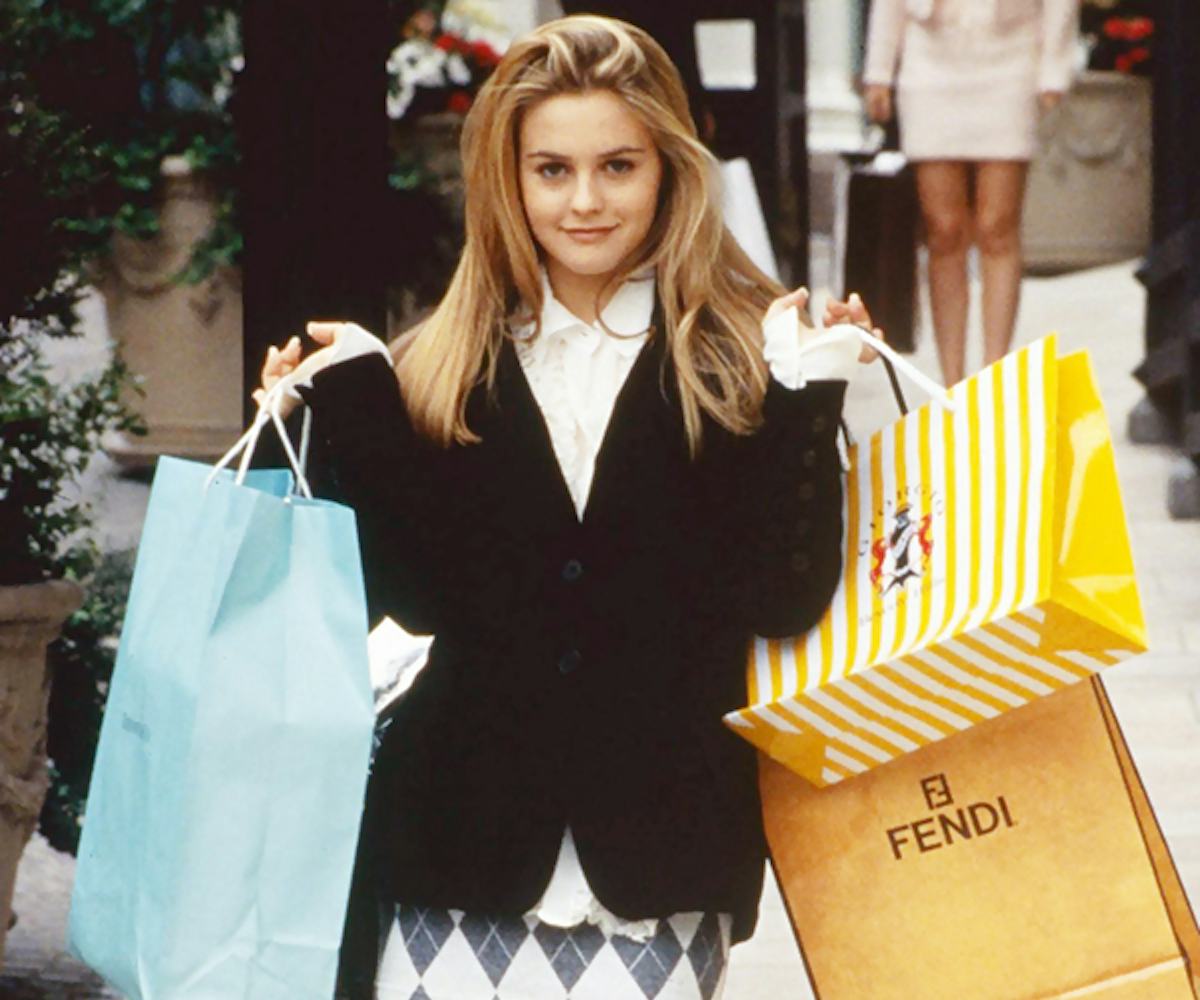 photo courtesy of paramount pictures
12 new year's sales you can't miss
easy on the eyes and the wallet
It's that glorious time of the year when we all vow to be our best selves. And since our resolutions may not last very long, that means that you have to jump into things full-force. For instance, if you buy 120 SoulCycle classes, you basically force yourself into staying super fit (and sweaty) for the entire year. For those who aren't so fitness inclined (hi, author here), the easiest way to get a fresh start is with a fresh wardrobe. Luckily, retailers and brands offer mega beginning-of-the-year sales so you can afford that coat you need for the upcoming blizzards, 10 perfect pairs of jeans, and the cashmere beanie you couldn't otherwise justify buying for yourself. Go. For. It. Here are 12 sales that will save your wallet and your resolutions:
Take an extra 25% off all sales items and 30% off jeans, outerwear, sweaters, and cold weather accessories. It's the last day, so head over ASAP.
Up to 50% off brands like Wilfred and Community.
The mega retailer is offering up to 70% off in its sale section. Seeing as they carry just about anything and everything you could ever need, this is really a no-brainer.
An additional 20% off all sale items in store and online with promo code SALE20. 
In need of a new lace bodysuit and cropped polo shirt? You're in luck. AA is serving up its biggest sale ever, with up to 60% off.
Take an extra 30% off sale in store and online. No promo code necessary.
Searching for designer goods at serious discounts? Look no further.
Up to 70% off brands like T by Alexander Wang, Rodarte, A.L.C. and many, many more.
Their annual warehouse sale is legendary for a reason.
Take an extra 30% off all sale items in store and online.
The retailer's winter sale is going on, so we will be buying everything. (We're not joking.)
Get 30-50% off just about every winter essential your closet needs.