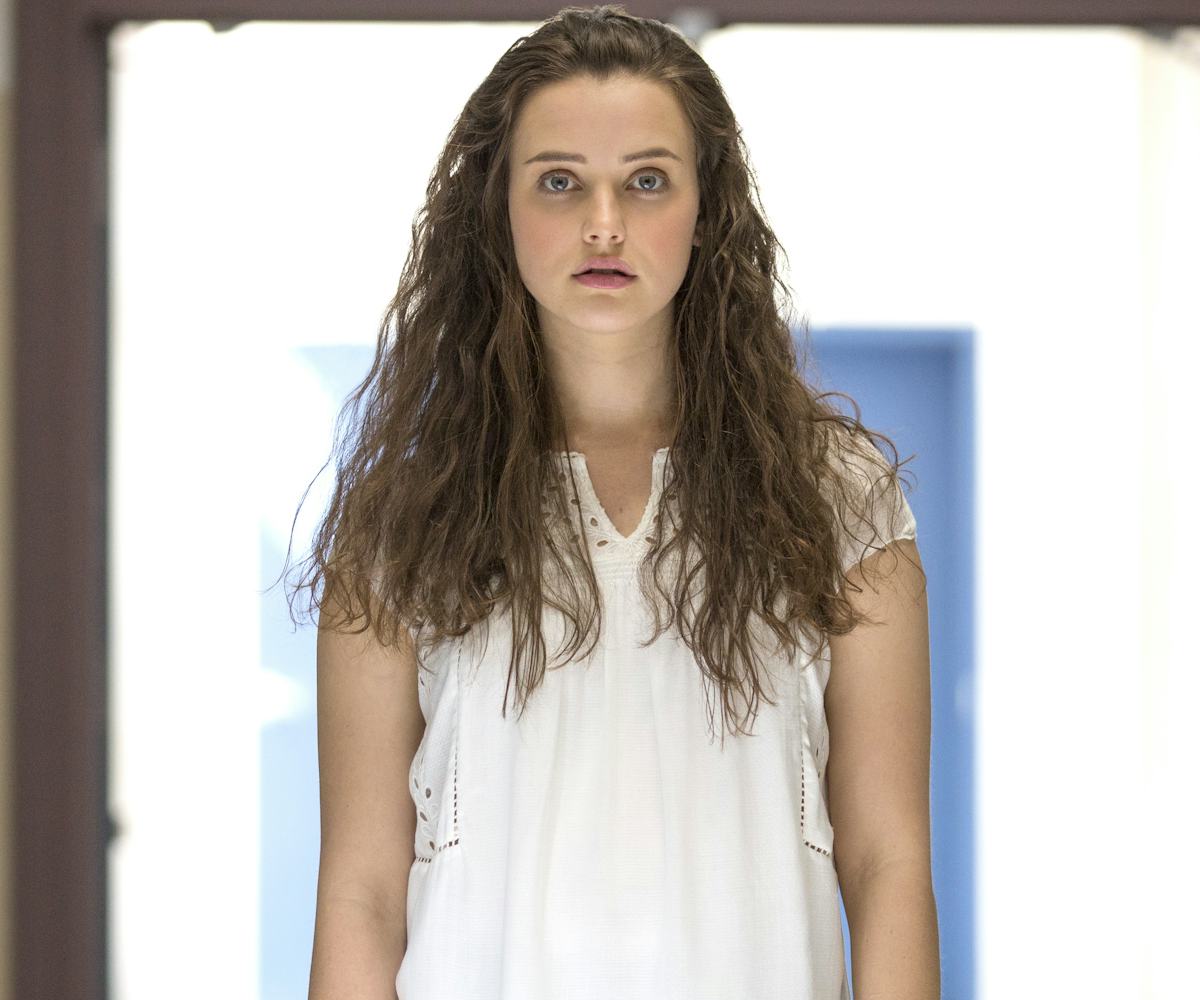 Photo by Beth Dubber via Netflix
'13 Reasons Why' Will Add A New Warning Video For Season 2
Following the results of a global study
In anticipation of 13 Reasons Why's forthcoming second season, Netflix is adding supporting materials for viewers, including an informational website with crisis resources, a Season 2 aftershow, and an introductory video featuring the stars of the show.
According to The Hollywood Reporter, Netflix announced the changes yesterday during a panel calling "Exploring How Teens and Parents Responded to 13 Reasons Why," comprised of showrunner Brian Yorkey, Netflix Original Series VP Brian Wright, suicide prevention experts, and teen activists. The event also presented the results of a global, Netflix-commissioned research study conducted by Northwestern University's Center on Media and Human Development to better understand the controversy that surrounded the show's first season. Because while the show was seen as a relatable, necessary conversation starter for teens to talk about suicide, bullying, and sexual assault, it also faced severe criticism for its depiction of suicide and was accused of "glorifying" it by experts. 
It was also confirmed by The Hollywood Reporter that production of season two wrapped before the results of the study were received, so Northwestern's findings will not impact the show.
Netflix has yet to announce a formal release date, though it is slated to return later this year. Watch the new introductory video, below: