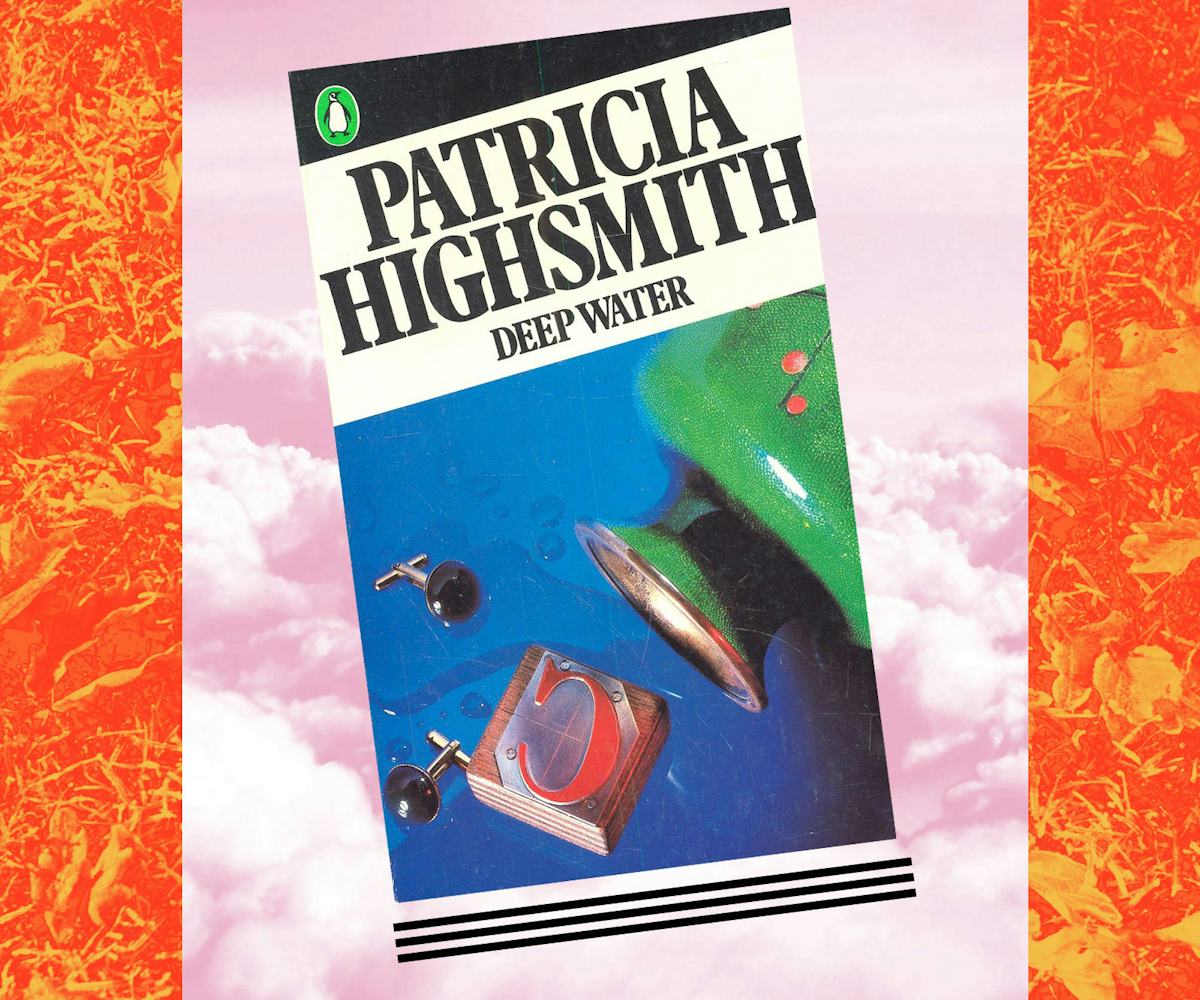 Photo courtesy of Penguin Random House
The 13 Scariest Books You'll Ever Read
When people talk about scary pop culture, it's usually cinematic gore fests or televised bloodbaths which have a prominent place in the conversation. Don't get me wrong, there are plenty of frights to be found on a screen near you (I mean, did you see any of the presidential debates?). But it's always possible to turn away during particularly brutal scenes, making the most horrifying elements feel like they never even happened at all. Don't like blood? Can't stand to see an arm being removed from its body? Close your eyes. It'll be over soon enough.
All of which is to say, books are the cultural medium really designed to make your hair stand on end, give you actual goosebumps, and make you never want to be alone in a dark house ever again. Here's the thing about scary books: Once you've reached the truly terrifying parts, it's too late to turn away. The twisted horrors found on the page worm their way into your mind, where they'll stay forever. Sometimes those pscychologically horrifying thoughts will stay dormant for a while, but they're always there, embdedded deep within your subconscious, ready to reappear whenever you most need a good night's sleep. A scary movie might torment you for a little while, but it's a discreet thing, and its power to frighten will inevitably fade over time. The kind of terror books deal in, though, is forever.
Don't believe me? Try reading one of these 13 truly terrifying books and see for yourself if you're not permanently haunted. 
The Lottery by Shirley Jackson
Jackson is one of the most gifted writers of the last century, and it was hard coming up with just one terrifying story of hers, but The Lottery is a perfect example of subversive horror. There are no ghosts in this tale, and no supernatural hauntings. Rather, the frightful element of The Lottery lies in the too familiar situation of a seemingly normal world coming apart and in the process, showing the utter darkness of the forces which keep it together. As a bonus, check out Ruth Franklin's excellent new biography, Shirley Jackson: A Rather Haunted Life.
The Stepford Wives by Ira Levin
Is there anything scarier than the suburbs? I vote no. But a close second is definitely our current culture's obsession with youth and beauty at all costs. Levin was totally speaking to the zeitgeist of the early '70s when he wrote this book, but its lessons about the horrors of conformity and the disposability of women in a patriarchal system are, unfortunately, evergreen. 
Coraline by Neil Gaiman
All of you who freaked out over the horrors of the Upside Down in Stranger Things clearly had no experience with the Other World in Coraline, which is legitimately a place that gave me nightmares about having buttons sewn on my eyes. I like my eyes! I don't want button eyes! GET ME OUT OF HERE.
Scary Stories to Tell in the Dark by Alvin Schwartz
Ostensibly a children's book, these stories (and the accompanying illustrations, particularly those by illustrator Stephen Gammell in the older editions) are scary as hell for people of all ages. Nightlight definitely required.
Deep Water by Patricia Highsmith
To paraphrase the iconic Wednesday Addams, the reason homicidal maniacs are so scary is because they look just like everyone else. No author better captures the reality of this better than Highsmith, who spins a tale of mounting terror in Deep Water, one which is impossible to forget and serves as yet another reminder to stay the fuck out of the suburbs. Nothing good happens there!
The Witches: Suspicion, Betrayal, and Hysteria in 1692 by Stacy Schiff
There's no horror story quite like a true horror story, and Schiff will leave your head spinning with her incredible recreation of 17th century colonial America, a place full of horrific massacres, deadly storms, neighbors turning on neighbors, public hangings, and a judicial system which was a corrupt sham. The only thing there isn't much evidence of in this book? Actual witches. 
Gerald's Game by Stephen King
King is a master of literary horror, but while many of his books center around paranormal activity and the supernatural, Gerald's Game is scary precisely because of the way it firmly stays in a recognizable reality. Unfortunately, that reality is one in which the protagonist is handcuffed alone to a bed in a cabin in the woods, perhaps until she meets her untimely death. (Side note: I read this when I was 12 after finding it on a bookshelf. This is not appropriate for a 12 year old, or maybe for anyone of any age. However, especially if you're 12, do not read this. It will mess you up.) 
Ghostland: An American history of Haunted Places by Colin Dickey
This book isn't scary in a Stephen King way, but it is undeniably haunting, particularly in the sense that its insightful narrative and sharply incisive explorations into America's troubling history will stay with you long after you've finished its last page. Dickey explores not just haunted places, but what makes them haunted—namely our collective desire to bury the most troubling parts of our past, only to see them rise up again and again.
Kiss Kiss by Roald Dahl
Even Dahl's children's books have a reliable current of unease running through them, but they don't hold a candle to the creepiest of his adult literature. This book is full of stories that will leave you unsettled beyond belief. Of particular note is "The Landlady," a story which will make you think twice before booking your next Airbnb. 
Whisper of Death by Christopher Pike
Everything by Christopher Pike is horribly terrifying and all about punishing young women just as soon as they start to explore and develop their sexual identities. This one in particular is a completely undeniable allegory about the dangers that ensue once a young woman has sex and scared me so much that I actually had to throw it in the garbage when I finished it.
The Turn of the Screw by Henry James
This century-old ghost story is a classic of the genre. It's a must-read for any fans of horror—particularly if little kids spook you. Little kids are the worst. They make everything so much scarier.
The Silence of the Lambs by Thomas Harris
There's not one, but two horrible serial killers to keep you scared forever and ever after reading this thriller. Frighten yourself even more by watching one of the best book-to-movie adaptations ever made, then pour yourself a nice big glass of Chianti. You deserve it. 
The Art of the Deal by Donald Trump
AAAAAHHHHHHHHHH!!!!!!!!!!!!!!