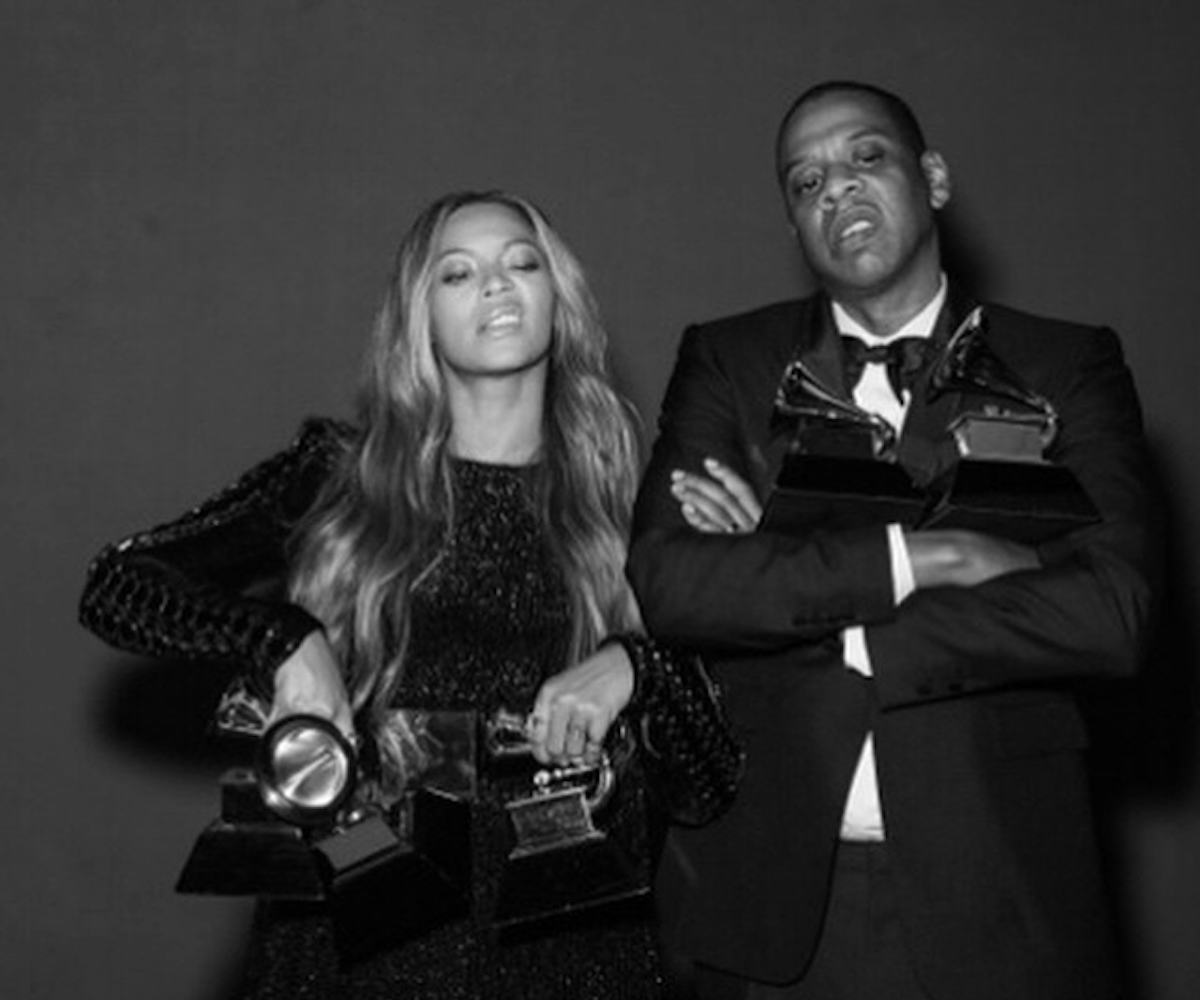 photo via @beyonce instagram
the 16 best grammy instagrams
behind-the-scenes cuteness
Last night's Grammy Awards was pretty monumental: President Barack Obama spoke out against violence, Kanye showed us all that he is not only a genius, but one with an exceptional sense of humor, and the musical performances covered a wide range of genres (AC/DC, Katy Perry, Madonna, the FourFiveSeconds crew). And while watching the network television's calculated, over-produced version of it is all well and good, what gets us really excited is seeing it from the artists' perspectives. Call us products of the social media era, but during commercial breaks (and also particularly slow parts of the show), we were perusing our Twitter and Instagram feeds for the best of the #Grammys. 
Click through the gallery to see our favorite Instas.
Batch @badgalriri - Sam Smith (@samsmithworld)
loves gonna lift me up!!!! @madonna - Ariana Grande (@arianagrande)
Always love talking to the boss. #grammys2015 - Rita Ora (@ritaora)
Dis iz kiewt @katyperry
This is the Beck won that award face?!?!?! - Kim Kardashian (@kimkardashian)
My two favorite and very talented people the most badass and drop dead gorgeous @gwenstefani and the best husband @adamlevine
All About Dat Drama @AlexandreVauthier #Grammys - Ciara (@ciara)
we just won a GRAMMY!!! Congrats @eminem - Rihanna (@badgalriri)
Nicki Minaj (@nickiminaj) and Miley Cyrus (@mileycyrus) don't need a caption, so Minaj obviously didn't write one.
It takes a village. #GrammysPrep - Anna Kendrick (@annakendrick47)
SO. MUCH. BEYONCE (@beyonce) AND JAY Z (@officials_c_) LOVE. From @beyonce.
GRAMMY RIHearsal!!! - Rihanna (@badgalriri)
I got your back my sweet angel. @maisonvalentino couture @katyperry @covergirl #estylecollective #stylistlife #behindtheScenes #showTime - Johnny Wujek (@jwujek)
me and @sproutthebrussels in @moschino shot by @colbymakeup <3 - Charli XCX (@charli_xcx)
On my way to the Grammys with the always fetching David Burtka. #hubbahubba #hubbyhubby #blackleathertie #fingerscrossed #hedwig - Neil Patrick Harris (@instagranph)
Then this happened @taylorswift vs taylor spliff #grammys2015 - Diplo (@diplo)