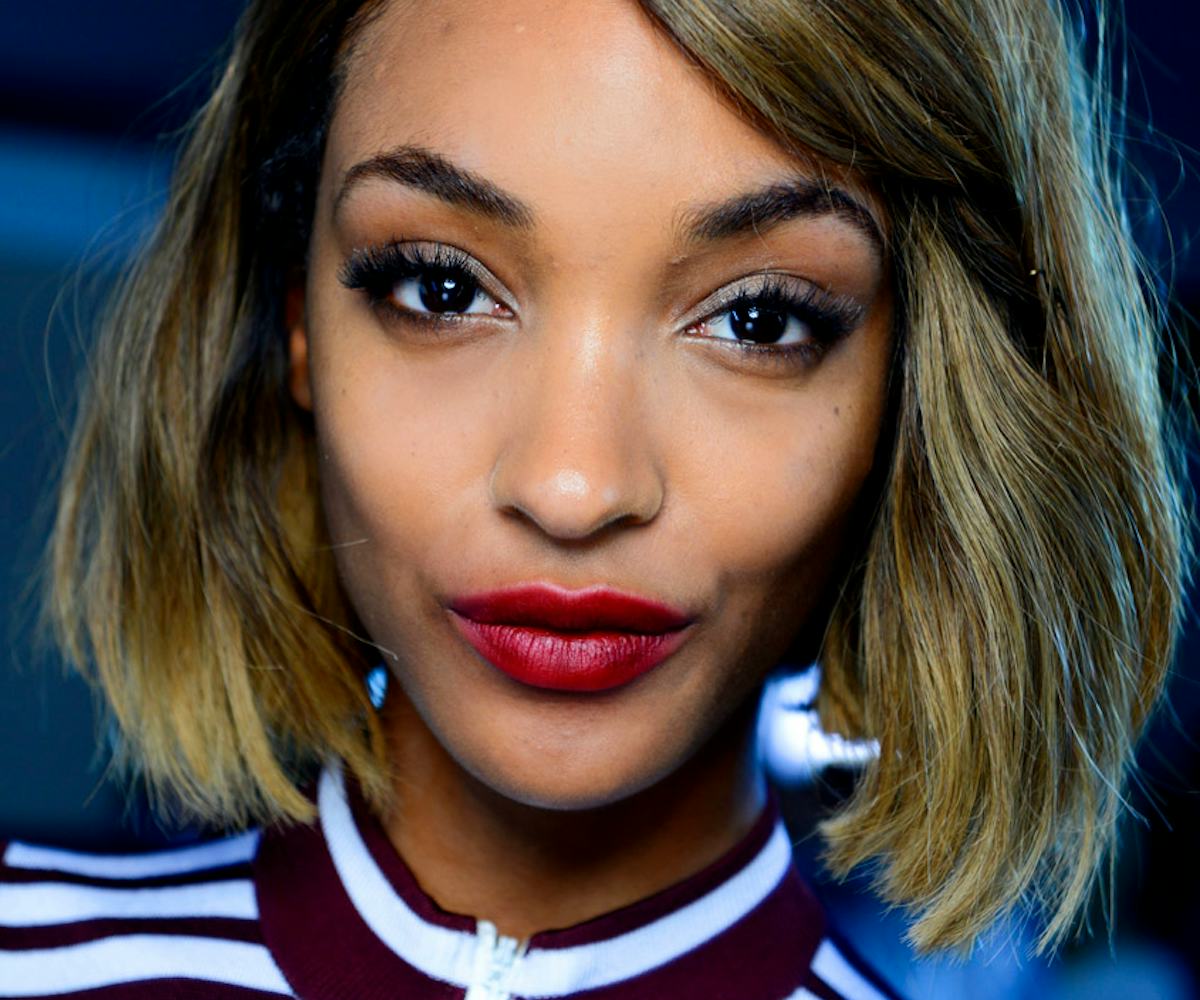 Photo courtesy of Topshop
six ways to channel your inner '70s beauty goddess
tips from topshop's makeup queen
The '90s fashion revival lasted (dare we say it?) a little bit longer than it had a right to. Now, it's finally being replaced with a new decade: the 1970s. And, while throwing on some bell bottoms or a boho maxi dress is easy, figuring out how to get your makeup to match the retro vibe is a little trickier. So, we tapped Topshop Beauty Consultant Hannah Murray for her best '70s makeup tricks.
1. To make your '70s makeup feel modern, Murray says, "Go more disheveled glam rock, as opposed to retro Biba. Think more Anita Pallenberg, than glam Jerry Hall."
2. Don't go overboard: "Pick just one '70s accent and don't overwork it." So, choose one statement, like blue eyeshadow, and keep the rest of your makeup minimal. 
3. Love that glam '70s glossy red mouth thing? Here's how to update it: Apply your lipstick directly from the tube, and then "diffuse the edges with a dry cotton bud," Murray explains. This will soften the edges of your pout. "I love Topshop's Beauty Lips in Screen Siren or Sheer Lips in Red Alert." To complement the blurred lip, "Define the eye with smudgy grey and black kohl liner, for a look similar to what I created for the Unique SS15 show [pictured here]. It's less refined and a bit more bad girl."
4. Of course, red lipstick isn't the only way to go. Murray advises, "Choose a classic '70s lipstick tone—toffee, burnt orange, burgundy, or mauve, and let that be the focus, keeping the rest of the face clean and fresh."
5. If you're not into lipstick, there's an eyeshadow option, too. "Channel Anita Pallenberg by smudging black Kohl and dirty metallic shadows from the Smokey Eye Palette in Subversive around your eyes," Murray says, and advises to skip the false lashes which were ubiquitous to the decade. 
6. Finally, if you're not ready to give up on your '90s vibes altogether, Murray says that working a little grunge into your retro look is actually a great idea. "It feels more modern to bring a bit of toughness into the look with a nod to the '90s. But with shaggy hair and folk-like prints, it instantly feels cool-'70s."