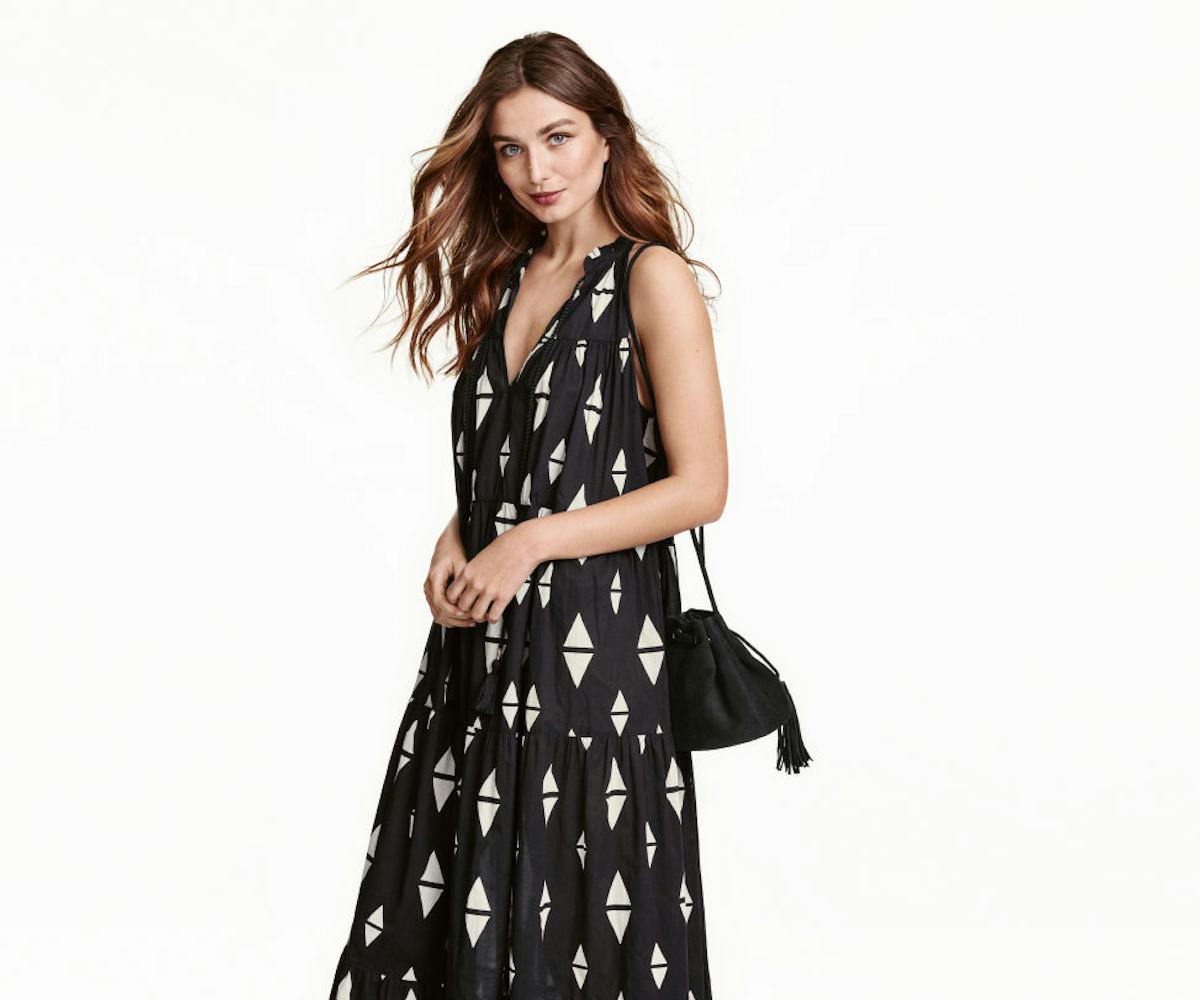 Photo courtesy of H&M
20 Incredible Spring Dresses Under $100
We'll take them all, thank you
When it comes to planning what to buy for our spring wardrobes, the first thing that pops to mind is likely that perfect, breezy dress for the warm and sunny days ahead. What goes better with the changing weather than some new dresses to frolic around in?
From sleeveless to bell-sleeved and off-the-shoulder styles, we rounded up 20 of the cutest dresses of the season. An array of pastels, brights, neutrals, and prints, these pieces are all perfect for spring days and nights, worn alone or thrown under a denim or bomber jacket for the chillier nights that remain. While you can start wearing these adorable frocks right away, plan on wearing these styles well into the summer.
The best part about them? They're all under $100, so you can look good all season long without breaking the bank. Now, that's something we can get down with. 
Click through the gallery to take a look at our picks.
Zara, Pleated Dress With Slits, $69.90, available at Zara.
Farrow, Luna Button Up Dress, $78, available at Need Supply Co.
ASOS, Swing Pinafore Dress In Scratchy Print, $46, available at ASOS.
Topshop, Bamboo Printed Shirtdress, $75, available at Topshop.
Ecote, Embroidered Off-The-Shoulder Mini Swing Dress, $89, available at Urban Outfitters.
The Fifth, Dream Up Dress, $90, available at Fashion Bunker.
Mango, Flowy Print Dress, $59.99, available at Mango.
Koshka, Ice Blue Racerback Slip Dress, $39, available at Koshka.
Front Row Shop, Pink Striped Mini Dress, $74, available at Front Row Shop.   
Forever 21, Floral Open-Shoulder Dress, $24.95, available at Forever 21.
Free People, Gold Coast Maxi, $78, available at Free People.    
Wilfred Free, Palvin Dress, $95, available at Aritzia.
BB Dakota, 'Orla' Ombre Cloud Print Dress, $84, available at Nordstrom.
H&M, Patterned Maxi Dress, $19.99, available at H&M.
Mod Dolly, Blue Chambray Heart Pinafore, $79, available at NYLONshop.
Pixie Market, White Bell Sleeve Shirt Dress, $97, available at Pixie Market.
River Island, White Bardot Maxi Dress, $60, available at River Island.
Minkpink, Tangerine Dream Floral Dress, $82, available at Nasty Gal.
Reformation, Feliz Dress, $98, available at Reformation.
J.Crew, Ruffled Bell-Sleeve Shift Dress in Stripe, $98, available at J.Crew.