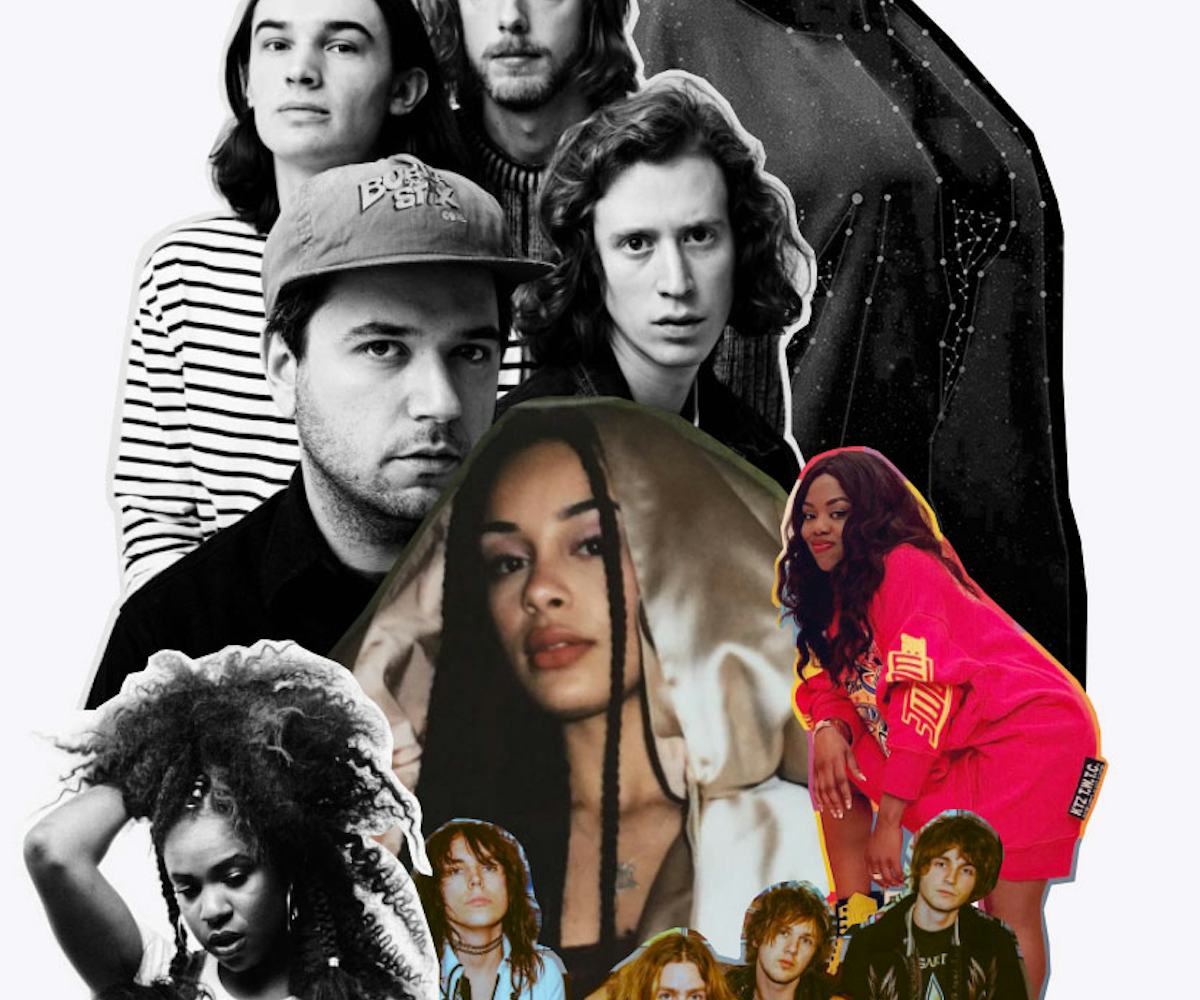 10 Rising U.K. Artists You Should Know
Give it a year, you'll definitely be hearing these names more
Thanks to Brexit, the United Kingdom might have had its fair share of drama this year—including legendary Fabric nightclub being shut down—but one thing that didn't waver was the music scene. In fact, Fabric, a place that's grown into a hub of London's musical culture, has reopened, demonstrating that the U.K. music scene is stronger than ever.
Need more proof? Look no further than the following 10 musicians. They're all making names for themselves in their respected genres and have the potential to become the next Adele (or Rolling Stones or Dizzee Rascal or M.I.A.). Britain might be going through it, but, sonically, these artists serve as beacons of hope. 
RitualThis London trio is still in the process of making a solid name for itself, but it already has writing credits for Dua Lipa and Bishop Briggs on its resume, so it won't be long now. The band's music is reminiscent of The XX with an extra punch of dreaminess added. The group keeps their physical appearance under wraps, which adds to the overall mysterious vibe. You can read more about their takes on identity, loneliness, and music here.
NaoSinger-songwriter Nao released her debut album, For All We Know, this summer and had her track "Inhale Exhale" featured on an episode of How to Get Away with Murder mere months after. If receiving the Shonda Rhimes seal of approval doesn't indicate you're going places, we don't know what else it's going to take.
Nao's album is also the perfect soundtrack to accompany the winter chill right now. Light a candle, pour a glass of wine, and allow her soft sound to warm you up.  
Lady LeshurrRapper Lady Leshurr reminds us of what Azealia Banks had the potential to be. She lands funny lines like "I got a dark-skinned friend that looks like Rachel Dolezal/ and I got a light-skinned girl that looks like Rachel Dolezal" with just as much authority as jabs like "Don't think you're buff because you're wearing contour/ 'cause I'll wipe your brows off." She's been working with producer extraordinaire Timbaland on her debut album, just won best female act at the MOBO awards, and even had Young Money Records reach out with interest in signing her (she's signed to Sony's RCA, for the record). The Birmingham native is definitely one to know.
DaveGrime artist Dave made headlines when Drake remixed his song "Wanna Know" In October. Sure, the Drizzy nod of approval helped, but the 18-year-old was making conscious music over heavy beats for the past year. If Sampha's any indication, though, Drake's powers are real, and Dave will be touring solo in no time.
The StrutsEnglish rock band the Struts opened up for both the Rolling Stones and Mötley Crüe on tour already. We could probably stop the write-up right there; that should be reason enough to keep them on your radar, no? What makes them true standouts is that they never stray from their unapologetic rock and roll and over-the-top performances.
Loyle Carner
We've had a long-standing crush on 21-year-old Loyle Carner for some time now, and his appeal is now starting to garner international attention. Our adoration reaches far beyond his self-aware bars, though. The MC recently set up a cooking school for teenagers with ADHD and has openly talked about his own learning disorder and family struggles. His honest nature is reflected in his music, with lyrics like "Everybody says I'm fucking sad/ Of course I'm fucking sad, I miss my fucking dad."
Louisa JohnsonThose in the U.K. have probably at least heard of pop princess Louisa Johnson, winner of last year's X Factor, but she's still fairly unknown across seas. Her song "Tears," featuring British electronic music group Clean Bandit, reached number five on the U.K. Singles Chart and her recently released "So Good" is slated to be just as, if not more, successful.
Jorja SmithSinger Jorja Smith's beauty is equally as breathtaking as her music. Discovered at 16, the star's songs have been compared to the likes of Amy Winehouse and Lauryn Hill, though she's not crazy about the comparisons. "They're great comparisons to have, but hopefully the more I do my music, the more people will be like, 'Jorja sounds like Jorja,'" she told Dazed in an interview.
WSTRNR&B boy groups are few and far between nowadays in the U.S., but West London-based WSTRN is proof that they're still going strong in the U.K. Akelle Charles, Haile, and Louis Rei's "In2" single is just the kind of catchy tune we could see playing alongside those of Justin Bieber and ex-boy band member Zayn Malik. Starting out as solo artists, their varied musical experiences make for truly interesting tracks. 
Spring KingPost-punk group Spring King is likely most known for having the first song ("City") played on Beats 1 by Zane Lowe. Headed by drummer/vocalist Musa, the band suddenly became the hottest unsigned group out virtually overnight. A year later, the band is now signed with Island Records, released their debut album, Tell Me If You Like To, this summer, and recently wrapped up their U.S. tour. This is just the beginning of their garage rock reign.