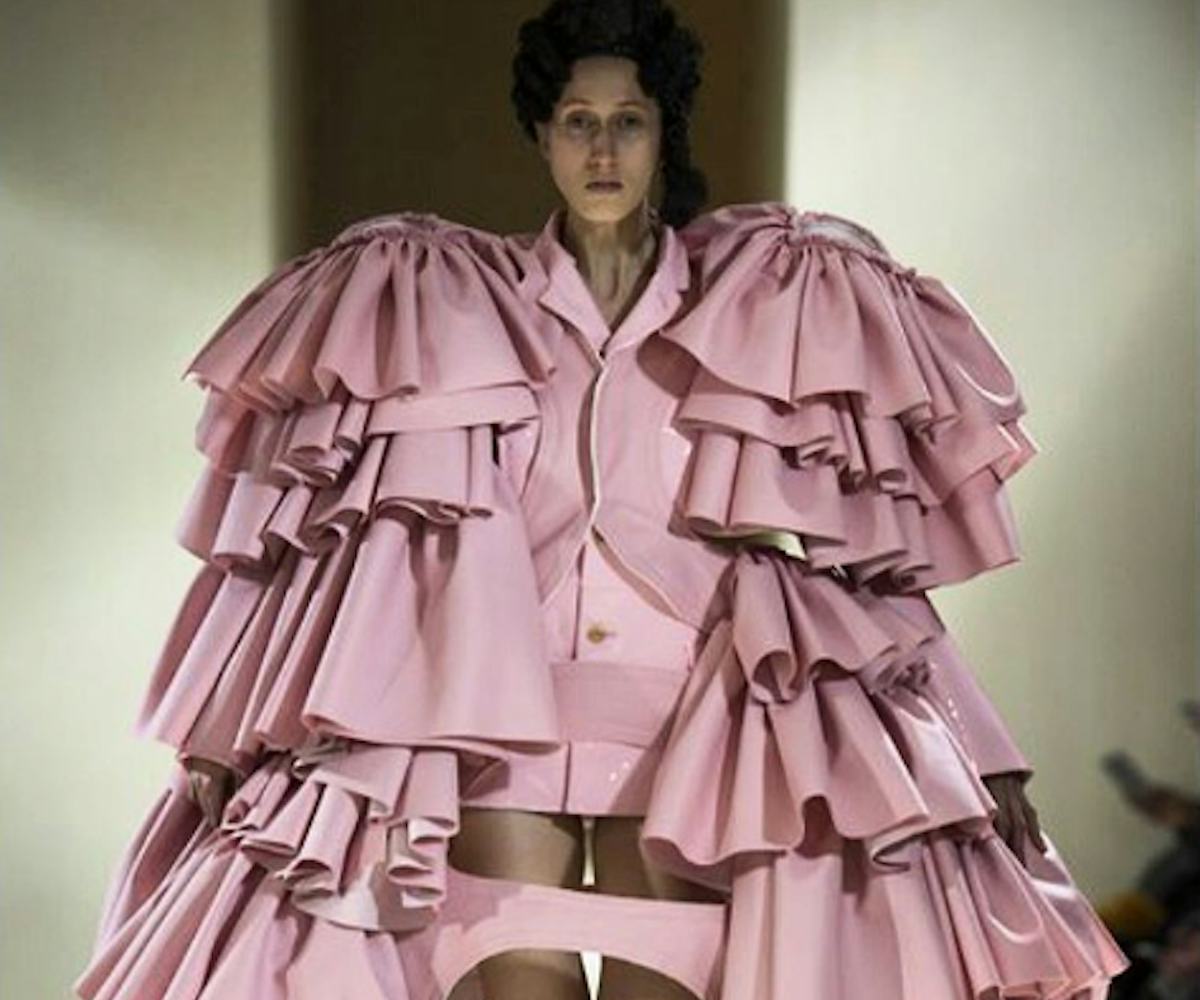 Photo Via @commedesgarcons.
The 2017 Met Gala Theme Was Just Officially Revealed
It will honor Comme des Garçons designer Rei Kawakubo
The Met Gala to fashion is like the Oscars to the movie industry, the Grammys to the music world—without the awards. Sartorially, it's one of the biggest nights of the year and, just this morning, the Metropolitan Museum of Art announced (confirming the rumors) the theme for the 2017 exhibition and gala: Rei Kawakubo, the iconic designer behind Comme des Garçons.
"Rei Kawakubo is one of the most important and influential designers of the past 40 years," Andrew Bolton, head curator for the costume institute, said in a press release. "By inviting us to rethink fashion as a site of constant creation, recreation, and hybridity, she has defined the aesthetics of our time."
The red carpet will take place May 1, co-hosted by Pharrell Williams and Katy Perry, while the actual exhibit opens up May 4. It will include a retrospect of Kawakubo's womenswear designs, starting from 1981 and leading up to today. Kawakubo is only the second living designer to have a solo MET show, the first being Yves Saint Laurent in 1983.
As The New York Times points out, the designer isn't exactly the most expected choice for the institution. She makes it a note to stay out of the spotlight and her clothes aren't exactly the most wearable—nor is her name the most recognizable. But Bolton tells The New York Times that he wanted to emphasize the connection between fashion and art. "We are in a period where fashion, and designers, are increasingly regarded as disposable," he tells the publication. "I wanted to focus on someone who has been singularly dedicated to a creative vision, to remind everyone of how valuable that is."
Plus, it will make for good fashion. Here's to (hopefully) one of the most interesting, avant-garde red carpets we've seen yet.