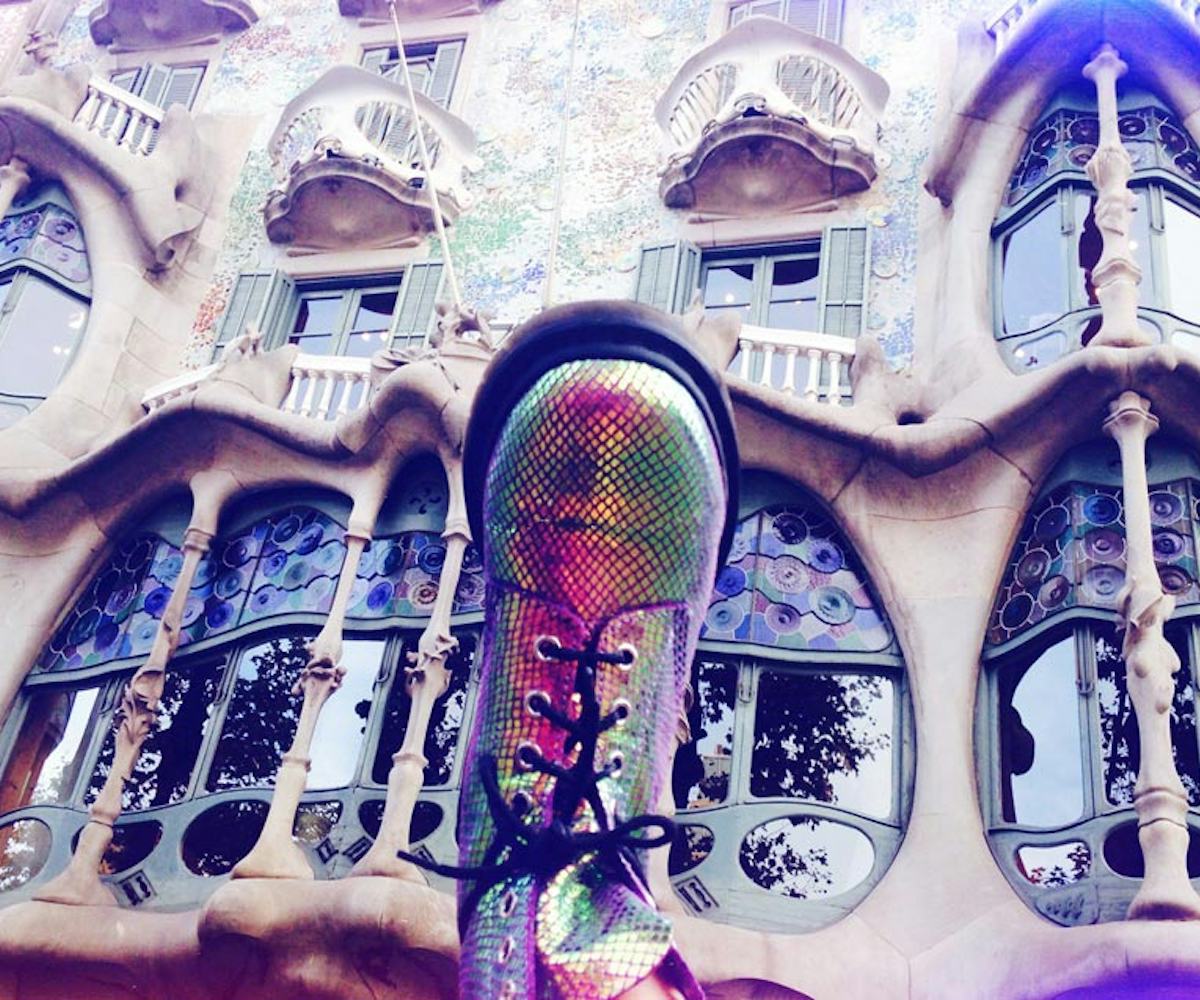 a day in our docs
we spent 24 hours in a pair of dr. martens.
You probably can't think of a time when you wanted to wear shoes for 24 hours. However, if you were wearing Docs, you might feel a little differently--especially when it comes to their latest fall collection. Team NYLON.com were so into their Drs that they thought the brand's boots, flats, and booties would be perfect for their "A Day In Our..." story this September. You might remember the August edition where they rocked their Diesel denim for an entire day. This time, Yasmeen hung out at NYLON HQ in her Women's 1460 Hi-Shine Snakes, Liz went to Spain in her Violet Mirror Shift Suede Pascals, and Jackie romped in the fall leaves while rocking her Teresa Hi-Suedes around Brooklyn.
Tons of fun ensued and some of us (not naming names) might actually have yet to take their Docs off...