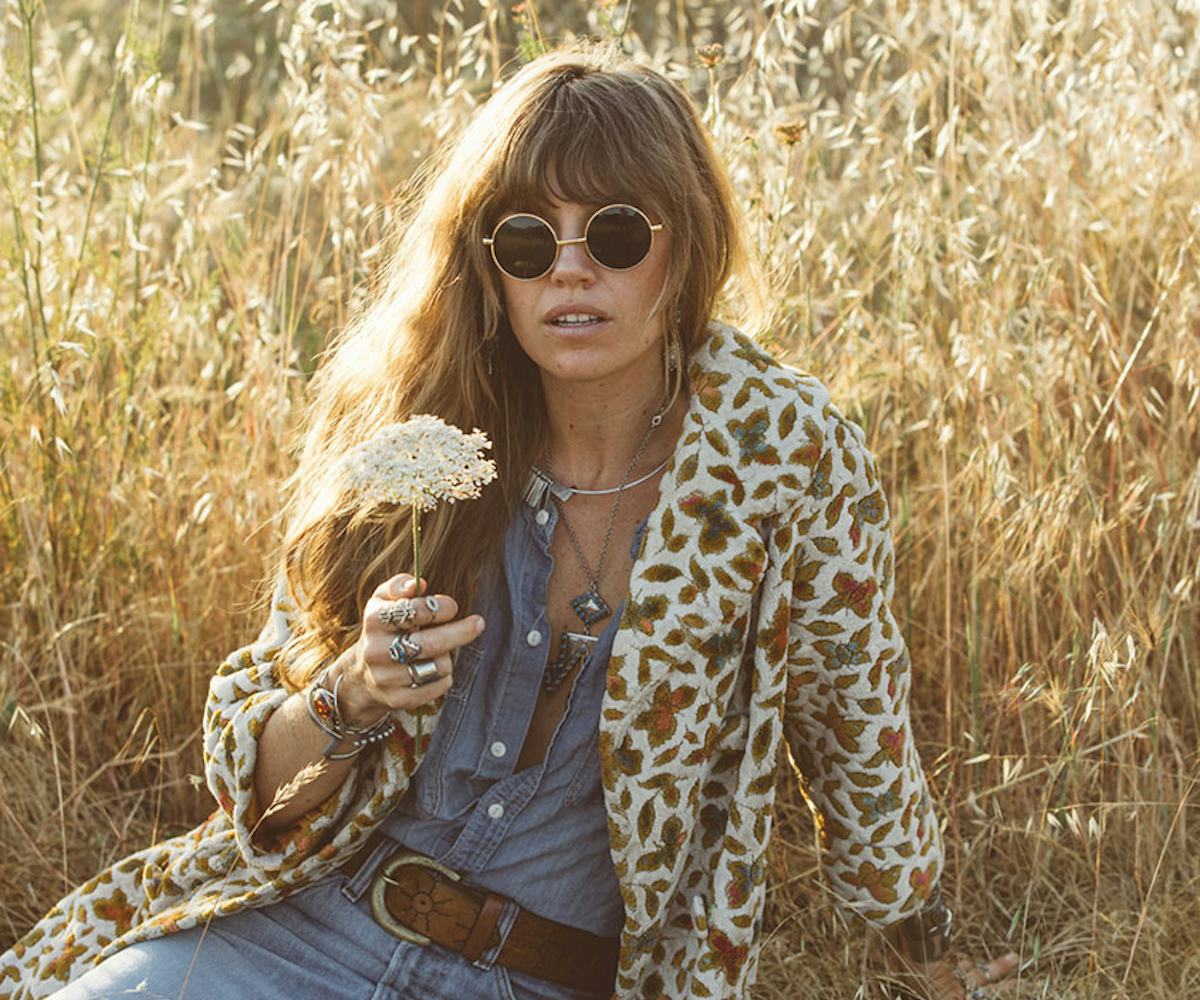 This Lookbook Will Transport You To The '70s
Much to our dismay, time machines are not, to our knowledge, readily available. And although it may sound and seem cliché, whenever we feel the need to unplug ourselves from this digital-filled, megabite-driven period, we find that playing dress-up helps transport us to a different mindset. Now, with a bevy of ready-to-wear '70s-inspired clothing at our disposal, we've found a way to elevate the vibes to a Laurel Canyon level: The 2Bandits' holiday line.
With fringe features and turquoise and moonstone accents, the graphic-focused, silver-plated collection gives an instantly cool touch to any outfit—especially when layered. Click through the gallery to see the dreamy lookbook, and shop the collection here.