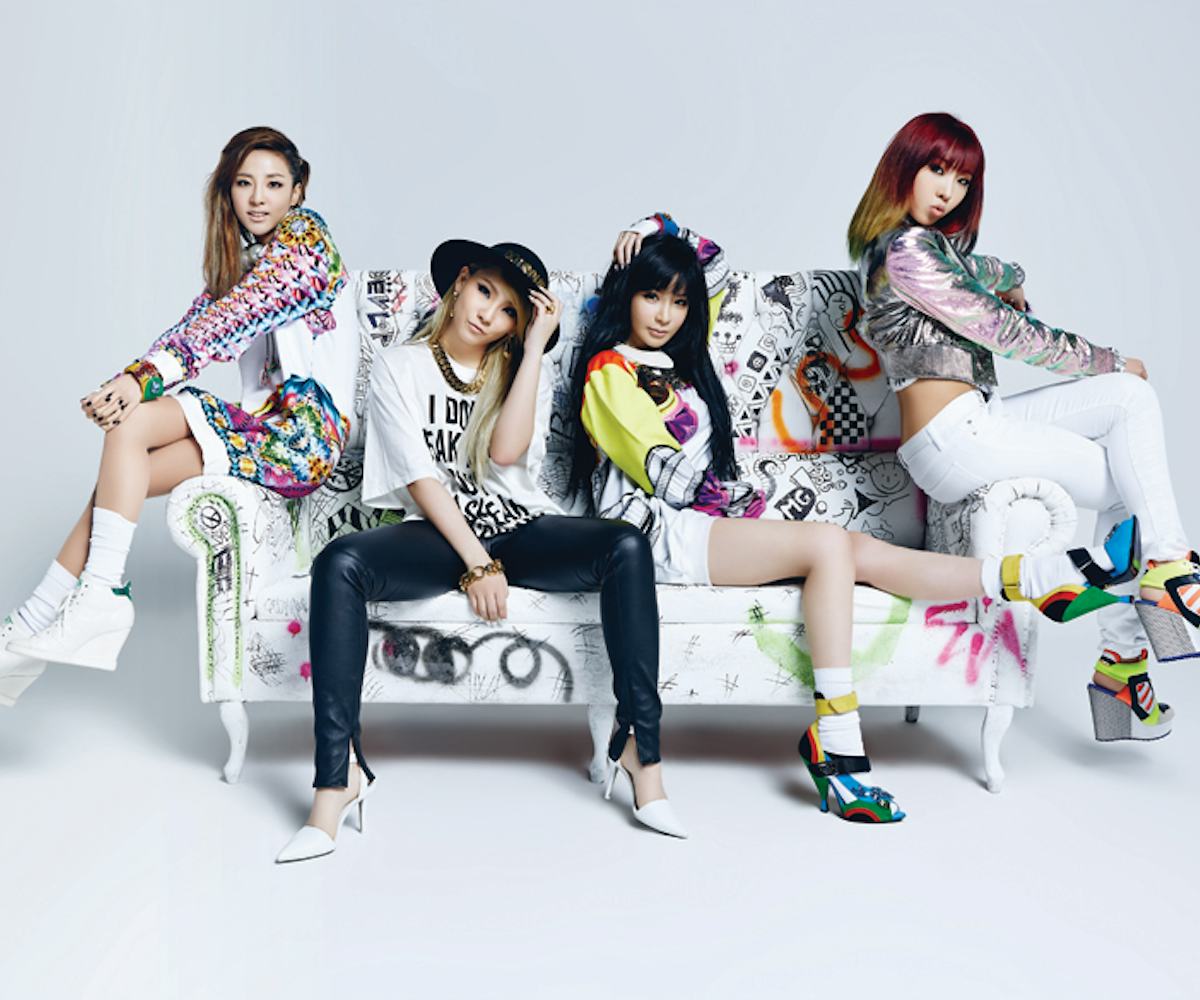 all photos by marvin scott jarrett
k-pop 'til you drop!
read our exclusive interview with 2ne1.
Despite the fact that 2NE1 has never released an English language album, the K-pop sensation consisting of CL, Bom, Dara, and Minzy has become a global force.
"We're four crazy girls who are very different, but came together through our love for music," says CL, the group's 23-year-old, honey-blonde frontwoman. In the past year alone, the quartet appeared on will.i.am's #willpower LP, filmed myriad TV appearances, heard their music featured on So You Think You Can Dance, and saw their latest effort, Crush, break the record for highest-charting South Korean album on the Billboard 200."Our goal is just to put the best music out there possible," says CL. "We don't focus on any one region or country—we do this for everyone."
2NE1, which has been together for five years, has released two full-length albums, 2010's To Anyone and Crush, a slew of inventive, yet wholly accessible smashes that has solidified their status as language-barrier breakers. Take "I Am the Best," one of K-pop's biggest hits, which had a pop culture moment on a recent episode of The Bachelor when 2NE1 performed the song and taught the cast members its choreography.
"We were confident with the results," says CL of the new album. "But we didn't know how everyone would react to it." With 7.2 million Facebook likes, 2.2 million YouTube subscribers, and more than half a billion views on their YouTube channel, could there ever be any doubt?
jacket by philipp plein, shirt by jeremy scott for adidas, shoes by push button, and earrings by delfina delettrez.
on minzy: dress by au jour le jour, shirt by hood by air, hat by push button, necklace by lanvin. on bom: shirt by adidas originals, shoes by push button, earrings by delfina delettrez, necklace by philipp plein.
dress and belt (worn in hair) by moschino, CL's own jewelry and shoes.