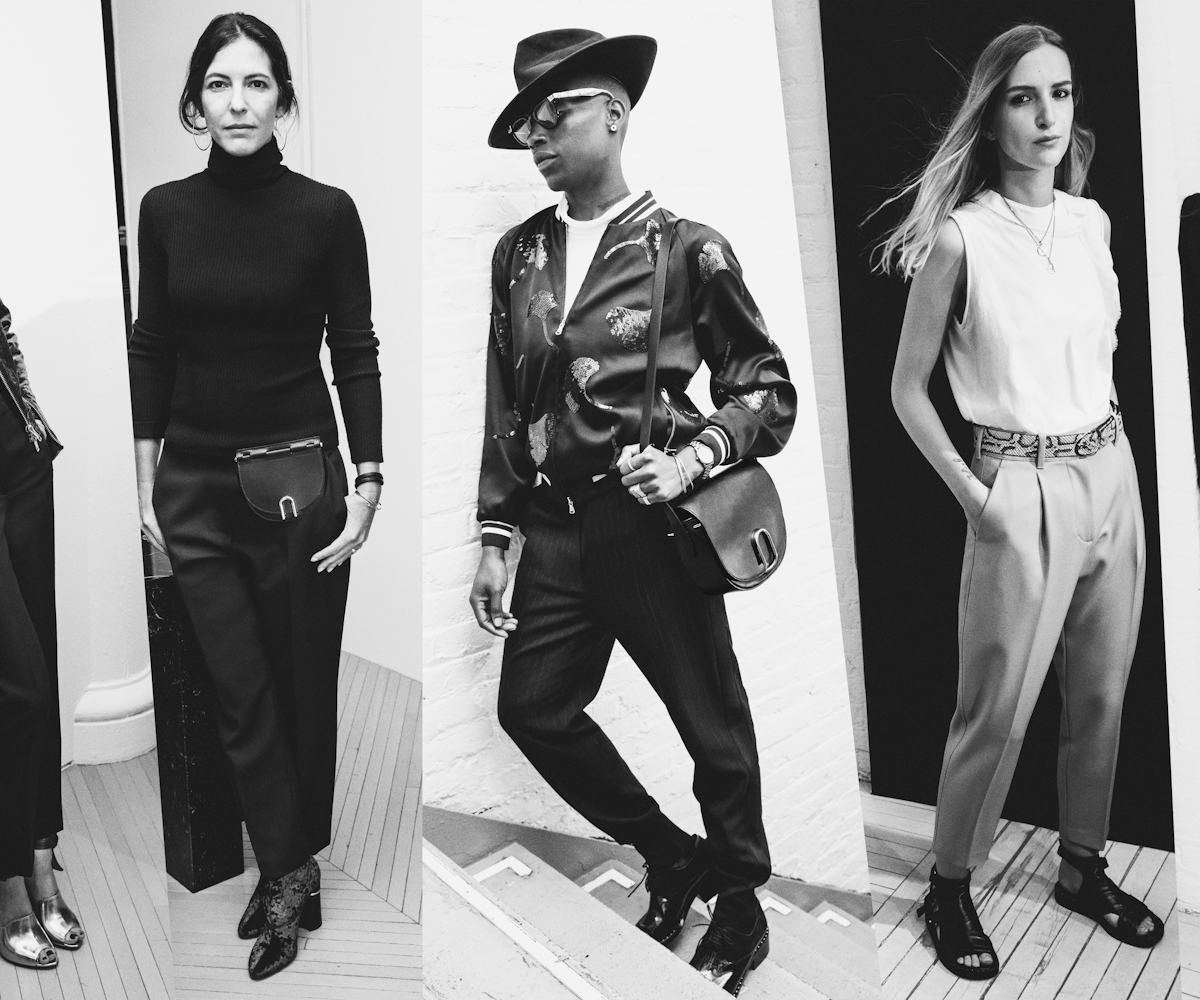 Photo courtesy of 3.1 Philip Lim
3.1 Phillip Lim's New Campaign Is All About Showing 'Em Who's Boss
These ladies are the one's wearing the pants in their careers
The term "lady boss" is certainly becoming a regular part of our vocab. With women taking the highest leadership roles in their companies—and possibly even soon running our country—the fairer sex has been kicking ass and climbing the ranks, and that's something to celebrate.
That's where 3.1 Phillip Lim's latest campaign is rooted—it's all about the women that "wear the pants" in what they do. If there's anything that 3.1 Phillip Lim is known for, it's how well their trousers fit—and those loyal to the brand, come back season after season for the newest offerings of colors and fabrics in the styles they love. This time, the brand decided to showcase five of these women (and pant styles) in a series of portraits, called Who Wears The Pants. These lady bosses are not only inspiring, but they're real. Selecting subjects of all ages and all walks of life, from an OB/GYN to one of their office interns, these women exude strength, confidence, and really wear the pants when it comes to their careers.
Click through the gallery below to check out each portrait, and read more about the woman behind it and the campaign at 31PhillipLim.com. Of course, don't forget to try a pair of their epic pants for yourself.
BJ Topol, art advisor, wears the Stove Pipe trouser
Cecilia Woolfolk, performance artist, wears the Jogger pant
Isabel Blumberg, OB/GYN, wears the Pencil pant
Kim Bui Kollar, creative director of Fashion Projects, wears the Cropped Kick Flare pant
Amance Galinou, student and 3.1 Phillip Lim intern, wears the Carrot pant