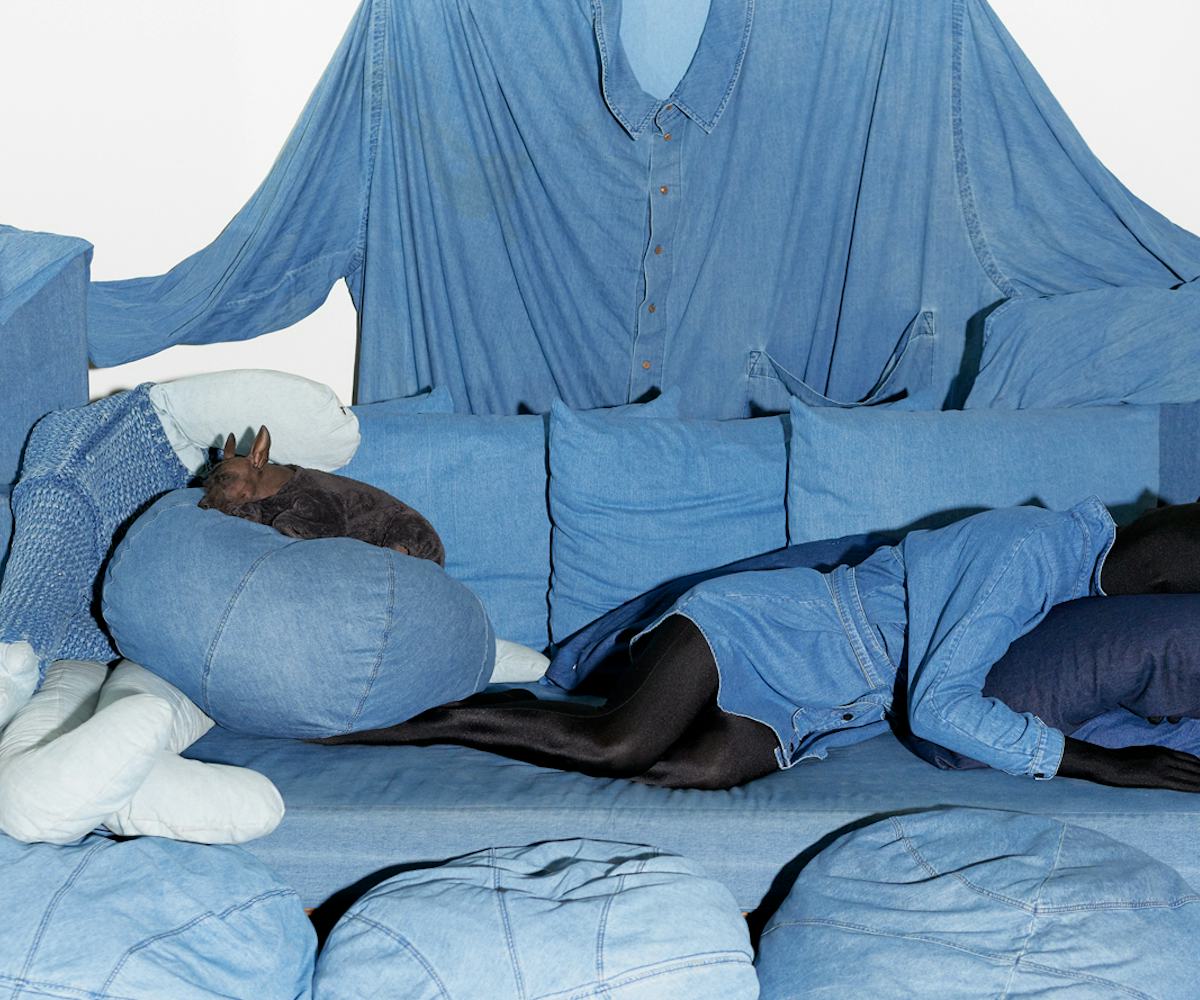 Photo courtesy of 69
Meet 69: The Brand That Goes Beyond Gender
The inclusive brand is gaining speed amongst fashion's elite
If you don't already know about 69, the non-gender, non-demographic-specific clothing label worn by resident cool girls such as Rihanna and Chloë Sevigny, it's about time you put the L.A.-based brand on your radar.
As the fashion industry has striven to be more gender-fluid (and just fluid, in general) over the past couple of seasons, 69 has been at the forefront of this movement since its inception. The brand, which has been around since 2011, seeks to welcome customers of all ages, races, sexualities, and sizes and make them feel included within its community. "It's important for us [to be so inclusive] because it's our motivation for how we design," the anonymous designer behind 69 tells me. "To be all-inclusive is unique to this industry, and we hope that we're helping fill this niche successfully." It's something that's easily apparent in their fashion presentations and campaigns, as the models are often anonymous, too, lacking identifiable signifiers about gender, thus proving the line's overall wearability and versatility, no matter the customer.
And this sense of anonymity goes far beyond their campaigns. Unlike many labels of such status, which tout designers whose lives and social media accounts are as widely known and followed as the brands themselves, 69's designer chooses to remain anonymous. The idea is to give true freedom of perception to its audience, and for the brand to exist without an ego behind it. "I don't think it's important who I am at all," they tell me.
Though 69 has been in existence for around six years, it's now on the verge of some major growth, quickly becoming a full-on lifestyle. Already worn by celebrities of all walks, the line itself is ever expanding. Right now, it's known for its heavy focus on denim, which the designer considers the most "universal and transitional" fabric, but come late summer, and we'll be seeing much more for its fall 2017 collection—which just so happens to be inspired by snuggling.
What does that mean exactly? Fashion-lovers can expect a winter-appropriate approach to the collection, with flannel and faux sherpa, alongside black-and-white gingham and statement pieces reimagined in unconventional silhouettes. Plus, it all looks insanely cozy.
And that's not all. We'll be seeing an expansion from ready-to-wear into two unexpected areas: home and pets, cleverly named 6K9 (yes, we're screaming).
To be clear, this is only the beginning of 69, though. When I ask the designer what's next for the brand, they tell me they want to do "EVERYTHING."
Of course, "everything" can mean anything, but rest assured that we (and all of the downtown It Girls) will be watching.
Click through below to check out what's to come from 69's fall collection.