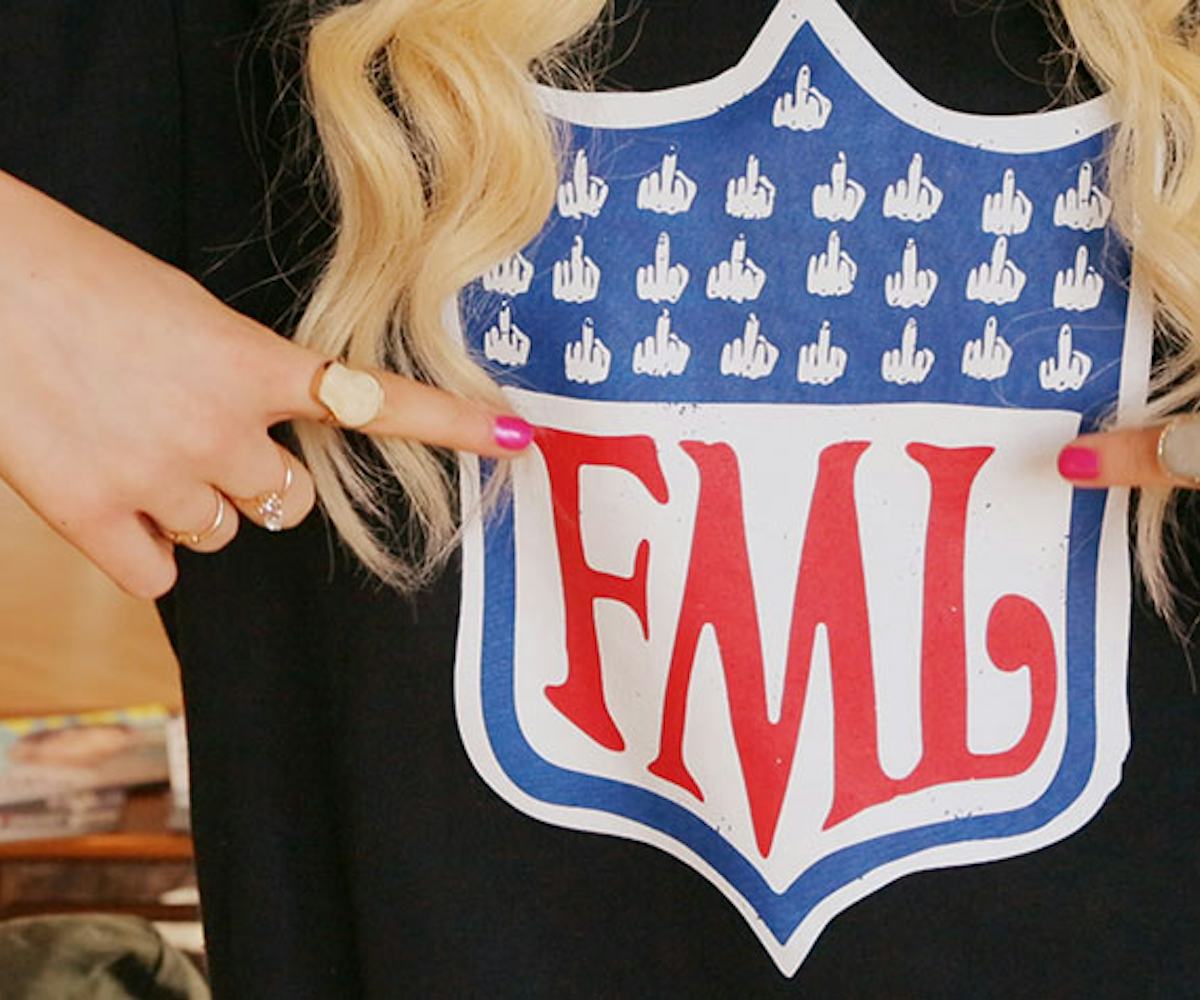 7 tops that will get you into serious trouble
We love an outfit that does all the talking for us—even if that means we get in a little bit of trouble every once in a while. And with our rad collection of graphic tees in the NYLON Shop, our opportunities for dressing up and speaking out are basically endless. If you're looking to start a fight or you're hoping to avoid one, we rounded up seven tops that are guaranteed to get some glares. Just remember: It's all fun and games when someone hates your shirt.
Watch our video round-up below and then head on over to the NYLON Shop to buy these outspoken tees yourself.
3. These Hoes Ain't Loyal T-Shirt — $32
4. Queen of Fucking Everything Dress — $59