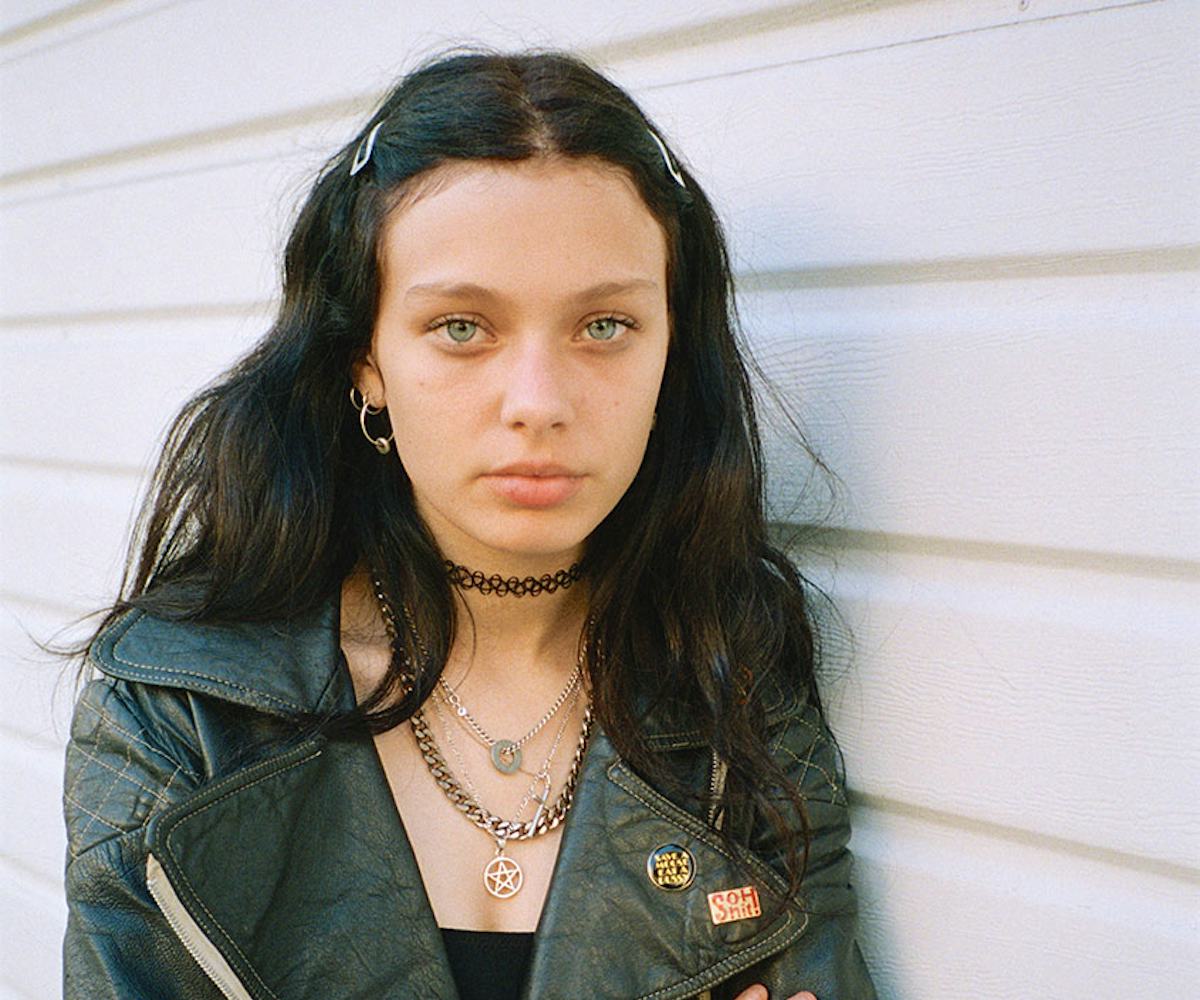 Photographed And Styled By Zara Mirkin
how to be a '70s dream queen
The '70s are back in a serious way, but that doesn't mean you have to return to the same old style icons. Nothing against a good Farrah Fawcett-inspired outfit, but our favorite style stars of the decade are the more unexpected ones: those who pioneered glam rock and who proved that toughness and prettiness aren't mutually exclusive. In the gallery, modern-day cool girls channel the edgiest '70s icons, proving that good taste is timeless.
THE INSPIRATION: LACE FROM SWITCHBLADE SISTERSSwitchblade Sisters  is the ultimate teen-girl-gang movie, with Lace (played by Robbie Lee) as the tougher-than-you, knife-wielding leader of the Dagger Debs. Re-creating Lace's look is just a matter of repurposing those black skinny jeans and that biker jacket. Now snarl. 
vintage biker jacket from jet rag, top from american apparel, choker from the cobra shop, vintage pins from wild bill's nostalgia, vintage jeans from lip service, model's own jewelry. 
THE INSPIRATION: ZIGGY STARDUSTZiggy Stardust was David Bowie's androgynous, extraterrestrial alter ego (what, you don't have one of those?)—and, though Ziggy was technically just an extension of the rock star, the character became a fashion icon in his own right. To nail the look, remember: the lightning bolt on your face is optional, but the alien-rock-star attitude is not. 
vintage onesie from the cobra shop, vintage t-shirt from filth mart. 
THE INSPIRATION: PAMELA DES BARRES
Pamela Des Barres is one of the most famous groupies in history, known for her relationships with the likes of Mick Jagger and Jimmy Page. But outside of her infamous affairs, Des Barres also moonlighted as an unofficial stylist to the rock stars she hung around, and allegedly taught Alice Cooper how to do his makeup and made shirts for Jimmy Page. She was also the inspiration for Penny Lane in Almost Famous, so picture that kind of rock-meets-hippie girl with flowers in her hair, flowing dresses, and a full-on free-spirited attitude. 
suede jacket from title a, vintage lace dress from chuck's vintage, tights from topshop, vintage lace choker from etsy.