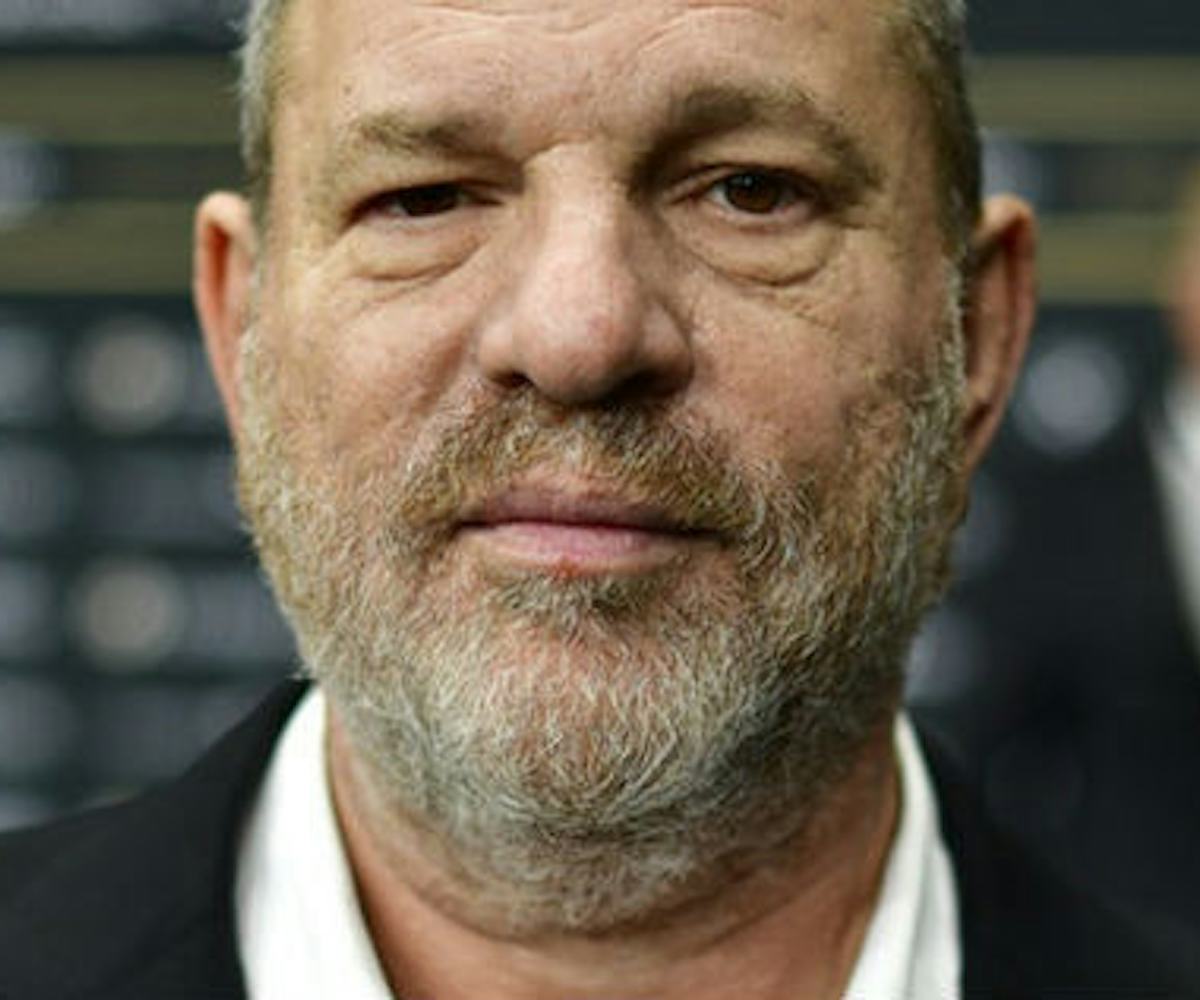 Photo by Alexander Koerner/Getty Images
8@8: Your Morning Scoop
Survivors of sexual harassment and assault are uniting under 'me too' Facebook statuses
by Beca Grimm and Sarah Beauchamp
Today is...
National Boss's Day!
News of the Day:
+ Between the widespread trauma Harvey Weinstein allegedly invoked (and, subsequently, Twitter suspending Rose McGowan's account when she spoke out in criticism of Weinstein and Ben Affleck) to BuzzFeed inviting people to out "the Harvey Weinsteins" of their industry, it's been, uh, an extremely tough time for survivors of sexual harassment and assault. Scores of people along the gender spectrum—though mostly female-identifying and non-binary people—have taken to Facebook to amplify the immense weight of this abuse, posting to their walls: "Me too. If all the people who have been sexually harassed and/or assaulted write, 'Me too,' we might give people a sense of the magnitude of this problem." Many have adapted variations of the status, like, "Me too, and boy did I pay the price for it," or simply, "Me too." The sweeping popularity is dizzying but sadly, not wholly surprising. The instances of sexual harassment and assault spread wide and far outside the scope of Hollywood. Also, remember, if you are a survivor of sexual harassment and/or assault and do not feel comfortable speaking out about it publicly, that is very okay, too. It's been a hard time lately, and it might be hard for a while yet, still.
+ Kylie Jenner is dropping hints on Snapchat that she's pregnant. Or at least that's how everyone is interpreting a video she posted on Friday, where she wrote "Nothing's gonna hurt you baby." They could be song lyrics, but the internet will continue to speculate. 
+ Demi Lovato sang an emotional rendition of Leonard Cohen's "Hallelujah" at the Somos Una Voz benefit on October 14. Proceeds from the concert went to helping those affected by the recent natural disasters in Puerto Rico, the Caribbean, and Mexico.
+ IT Cosmetics just took a page out of Rihanna's book and announced that it's expanding its foundation line from seven shades to 12. According to the brand's Insta story, the new shades will be Fair/Light, Light/Medium, Neutral Medium, Neutral Tan, and Rich Honey.
+ There's finally a tool that makes it easier to drink wine in the shower. The SipCaddy is a plastic cup holder with a suction cup that you can stick to the side of your tub. And yes, they also make holders for snacks. 
+ Spa Week is back, and we couldn't be more excited! Starting today and through October 22, top spas across the country are offering their most popular and high-end services (some costing an upwards of $500) for only $50. See the list of participating spas and book your services here. Treat yourself!
Deal of the Day:
As part of its BITTERSWEET campaign, Miami-based eyewear brand Absurda is launching three new sunglass styles tomorrow. The new series, called CITIZEN, features three unisex styles that are the perfect blend of classic and modern: the Soho, the Centrum, and the Dublin 2. All three will launch on Absurda.com and Amazon.
Advice of the Day:
"Be passionate and move forward with gusto every single hour of every single day until you reach your goal." - Ava DuVernay
GIF of the Day: