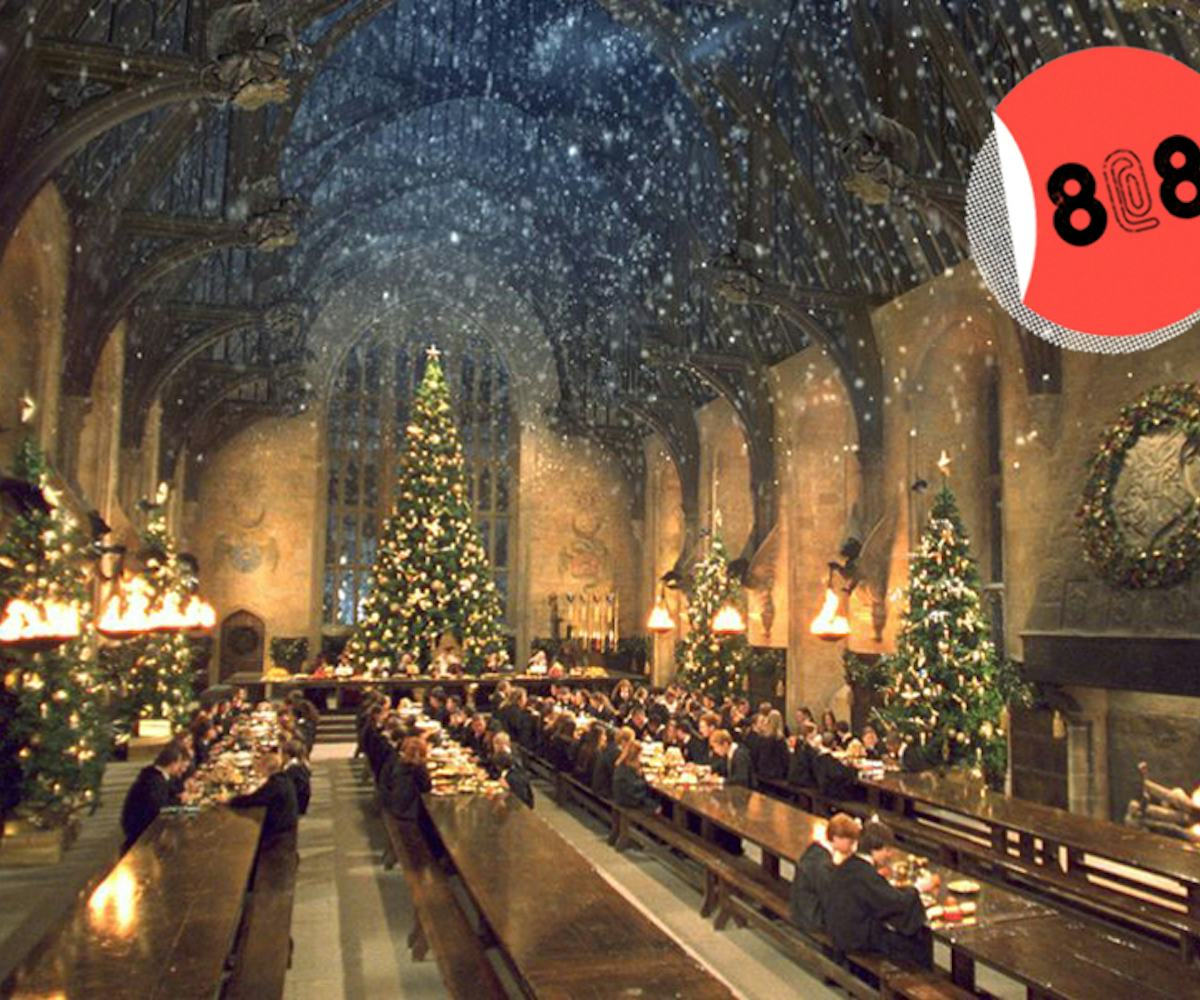 image via warner bros.
8@8: your morning scoop
the best and worst xmas gifts given in harry potter.
Today Is…National Roots Day. (We're talking genealogy here, not hair roots.)
News of the Day:+ Shed a tear: Karen O told NME that the Yeah Yeah Yeahs are taking a bit of a hiatus and don't have any plans to record anytime soon. 
+ Like most of the world, Harvey Weinstein has never seen Banksy paint IRL. Since he's been busy promoting his new film Big Eyes, which tells the story of how Walter Keane took credit for his wife Margaret Keane's artwork, he had a thought: What if Banksy has a significant other hidden away that has been producing the artwork all along? While it is highly doubtable, Weinstein is challenging the street artist to reveal him/herself and paint the walls of his Tribeca office. Something that is highly probable? That Bansky will break in without a trace and leave Mr. Weinstein a large, spray-painted surprise.
+ Remember that hideous knit sweater Ron Weasley got in the first Harry Potter? Well, it seems like that wasn't the worst gift given in the Rowling franchise. According to Vulture—who ranked all 50 Christmas gifts given in the Harry Potter books—that would be dog biscuits Aunt Marge gave to Harry in Prisoner of Azkaban. We wouldn't disagree.
+Fashionistareleased their annual list of the top 50 fashion schools in the world. Not surprisingly, London's Central Saint Martins took the top spot.
+ ICYMI, Gigi Hadid made an appearance in LOVE Magazine's Advent Calendar. Watch it here.
+ Two of our favorite leaders in the garment industry, Obesity + Speed and Assembly, teamed up to create a super awesome worn-in tee. The "Destroyed Embroidered Cross Tee," now available to shop, is basically the punk-inspired piece your wardrobe needs.
Deal of the Day:
Turnip for what? Get 15% off Petals and Peanuts' Veggies Make Me Turnip sweatshirt with the promo code VEGGIE15.
Advice of the Day:"We need to reshape our own perception of how we view ourselves. We have to step up as women and take the lead." - Beyonce
GIF of the Day: