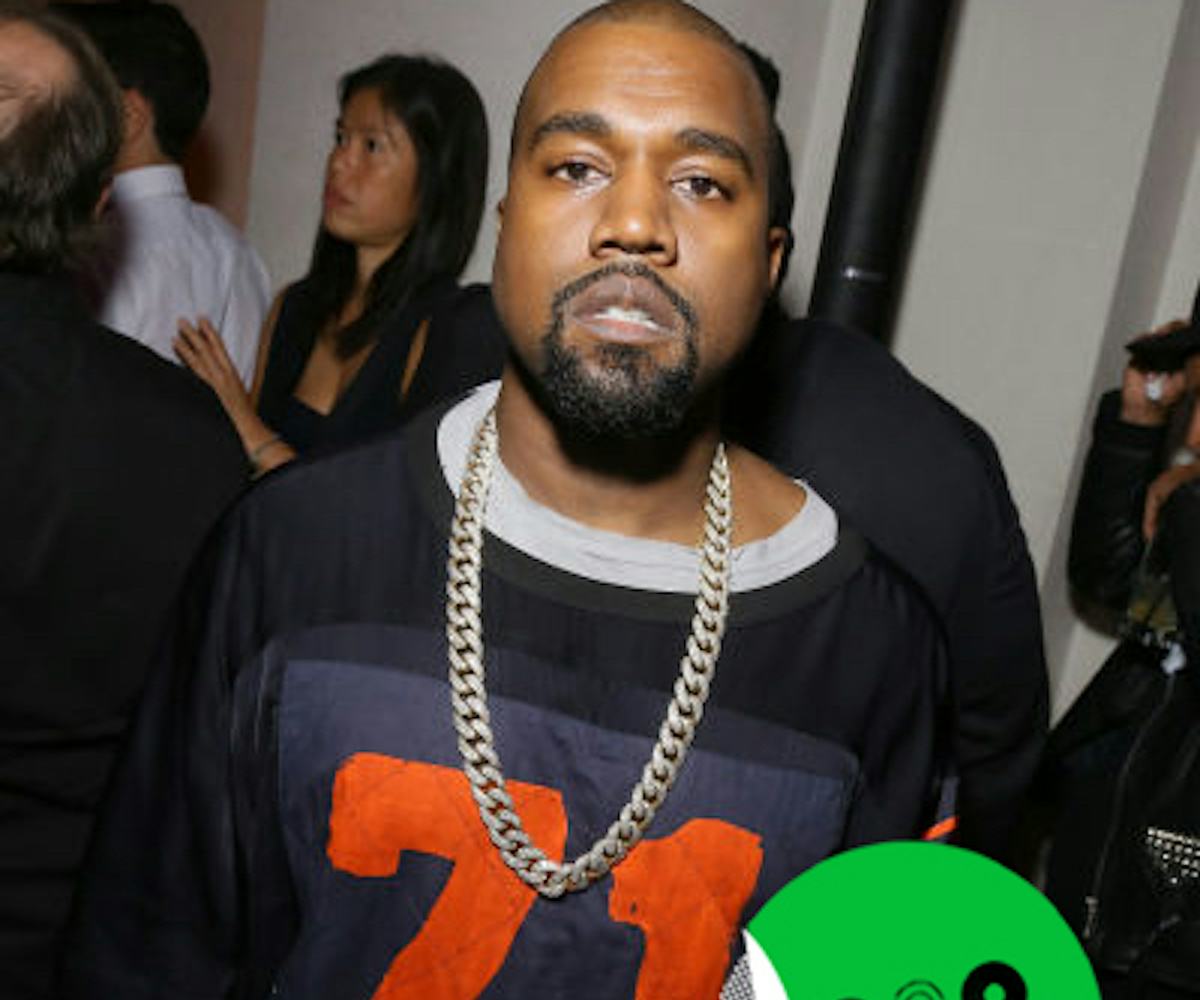 Photo by Victor Boyko/Getty Images.
8@8: Your Morning Scoop
Kanye West credits his Taylor Swift diss in "Famous" to getting out of his writer's block
Today is...
National Cheese Fondue Day!
News of the Day:
+ Oh Kanye. Known to be one to spontaneously rant, the rapper went on (and on, and on) mid-show during a performance in Manilla, Philippines. Referring to his Taylor Swift diss in the song "Famous," he claimed that he was being penalized for what everyone else was already thinking, and then said it was "the song that broke the writer's block for me." Check out the rant in full below.
+ Be still, our hearts. Jacob Tremblay enlisted his fans to help him name his adorable new puppy. After receiving suggestions via social media, the nine-year-old Room actor decided to name his toy poodle "Rey," after Daisy Ridley's character in Star Wars: The Force Awakens. 
+ Funny Or Die just put out this video that totally nails the absurdity that is Mississippi's new LGBT discrimination law, pointing out how ridiculous it is for the state that has the third highest teen pregnancy rate, lowest life expectancy, and highest obesity rate to be concerned with gay wedding cakes. Check out the fake advertisement below.
+ Kate Middleton tackled sports the way a true royal would—in heels. On the first day of the Duke and Duchess of Cambridge's trip to India, Middleton played a quick game of cricket with Indian cricket star Sachin Tendulkar while wearing a pair of white wedge heels.
+ Form Arcosanti music festival has just announced its lineup, which includes acts like Skrillex, Hundred Waters, Perfume Genius, and more. However, the event, which takes place in Arizona from May 13 to 15, is more than just your average festival—boasting a stage built in the bottom of a canyon, a speaker series curated by Neuehouse, and various workshops where festival-goers can create art and access free materials. The catch? It's completely free, but you have to apply in order to attend. Only 1200 applicants will be lucky enough to be approved. Check out the trailer for this year's event below:
Deal of the Day:
Just in time to get your festival wardrobe ready, OAK is offering 20% off of all denim and tees when you follow them on Instagram.
Advice of the Day:
"I say if I'm beautiful. I say if I'm strong. You will not determine my story—I will." – Amy Schumer
GIF of the Day: