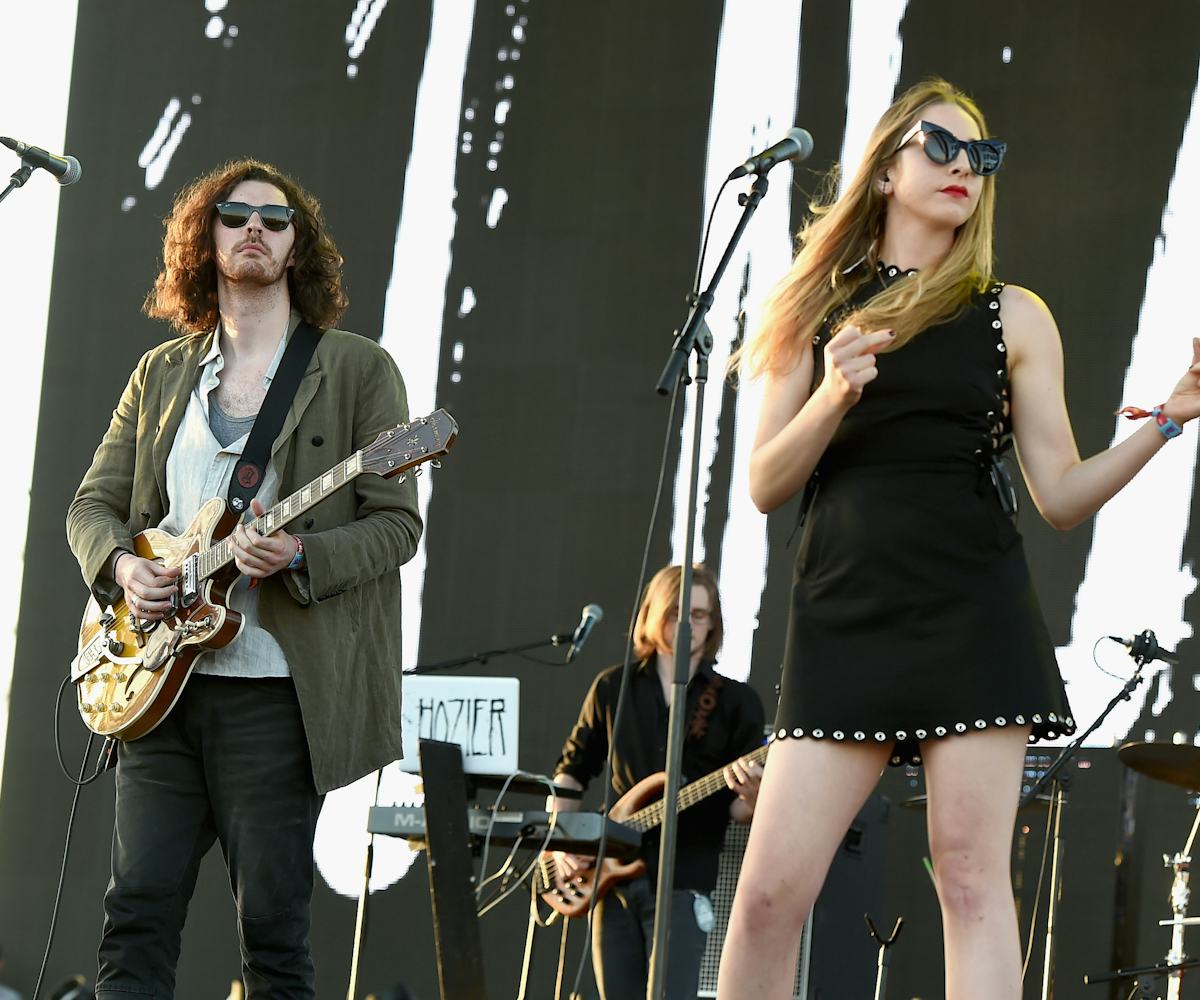 Photo by Kevin Winter / Getty Images
8@8: your morning scoop
watch hozier and este haim's coachella duet
Today is...
National Pet Day!
News of the Day:
+ Hozier and Este Haim teamed up to cover The Times' "Jungle Love" at Coachella this weekend. And, yes, it was awesome.
+ Eco-Friendly Fashion In South Africa? Pharrell is making it happen with South African company, Woolworth, as if he couldn't be any more awesome with a four part campaign. He'll ALSO perform with local school children in South Africa, as if he couldn't be any more awesome.
+ It seems as if it's officially the end of an era: Gisele Bündchen told Brazilian paper Folha de Sao Paulo that she is retiring as a model. Her reason? "Automatically my body tells me if what I do is worth it, and it asked to stop…I respect my body, it's a privilege to be able to stop."
+ Movie trailers are pretty awesome—so awesome that they have their own awards show. Check out the 16th Annual Golden Trailer Awards nominees here.
+ In case you somehow missed it, Hillary Clinton officially announced her second presidential bid.
Deal of the Day: 
Get 20% off the ENTIRE gypsy warrior site! Use the code itsasecret. It ends on Monday! 
Advice of the Day:
"Other people will call me a rebel, but I just feel like I'm living my life and doing what I want to do. Sometimes people call that rebellion, especially when you're a woman." - Joan Jett
GIF of the Day: