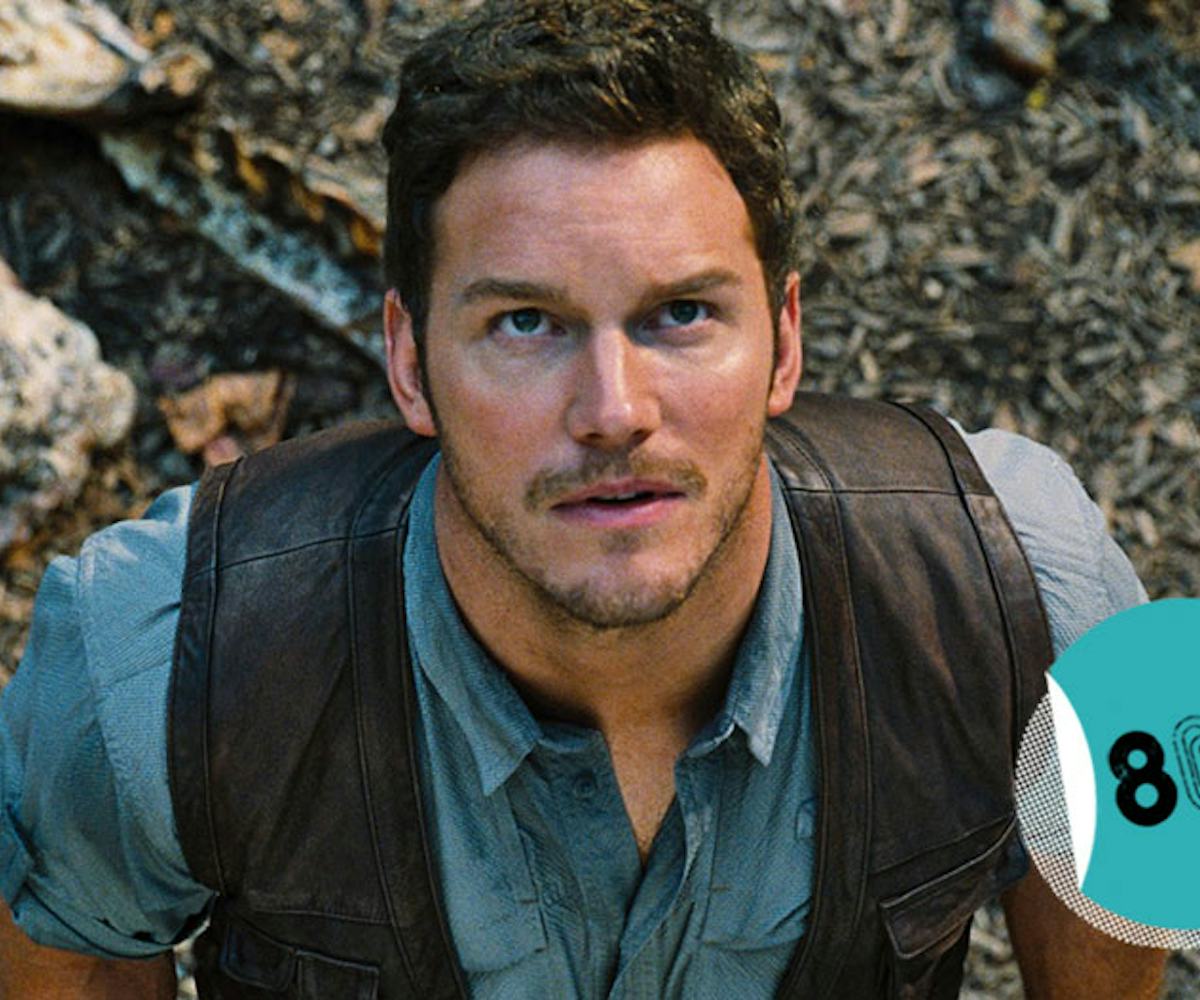 Photo via Universal Pictures
8@8: your morning scoop
chris pratt vs. dinosaurs.
Today is...
Earth Day! Go out there and plant a tree.
News of the Day:
+ Do the environment some good with the help of The Reformation's Low Carb Collection—a clothing collection that produces minimal CO2 emissions.
+ The Tonya Harding and Nancy Kerrigan 1994 Museum opened this weekend. Visits are by request only, but you can take a virtual tour of the very real, very serious museum. Spoiler: It's a hallway in the founders' apartment, with some very real artifacts about two Olympic figure skaters.
+ Charli XCX and Bleachers announced that they have joined together for the coolest summer music tour ever. Check out the tour dates to see if you'll be hitting a city near you.
+ Sweet guy Chris Pratt's latest role just may be his most macho yet. Watch him take on a fearsome predator in the global trailer for Jurassic World. 
+ Hilary Duff is on a roll—and we're not just talking about her cool new hair color. Her TV Land show Younger got picked up for a second season.
Deal of the Day:
Check out the Rebecca Minkoff Semi-Annual Sale to stock your summer wardrobe with some newly discounted picks.
Advice of the Day:
"I've found that anybody who takes what they're doing seriously or seems to be a caring person gets called an old soul. And it's not a negative thing to say, but it's also not 100 percent accurate. I might not be running around being insane, but I'm also a 21-year-old who likes to be silly." - Dakota Fanning
GIF of the Day: