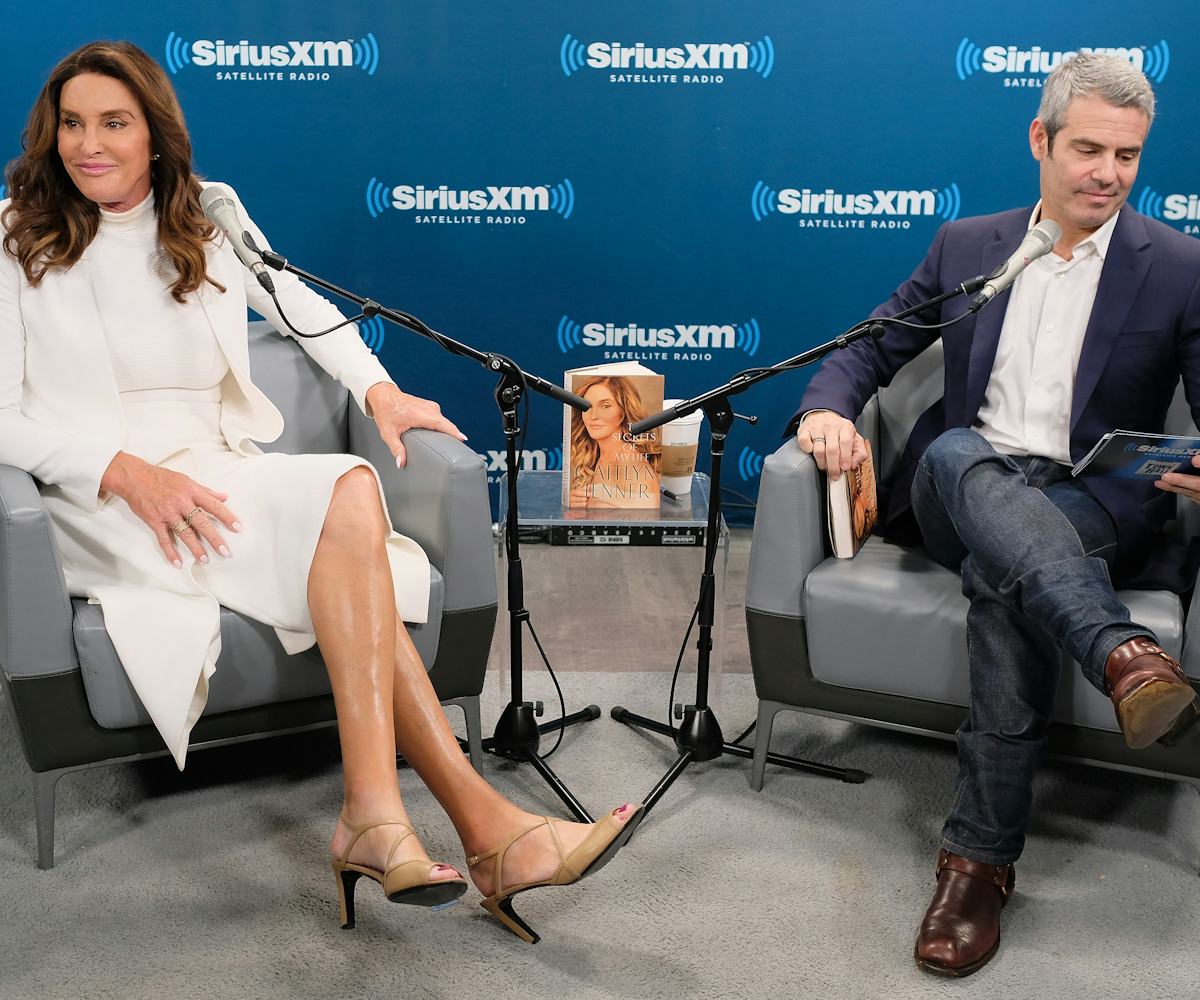 Photo By Dimitrios Kambouris/Getty Images
8@8: Your Morning Scoop
Caitlyn Jenner thinks Kendall's Pepsi ad was "cute"
Today is...
National Superhero Day!
News of the Day:
+ Caitlyn Jenner is coming to Kendall Jenner's defense weeks after her daughter's Pepsi ad controversy. While promoting her new memoir on Andy Cohen's SiriusXM radio show, Caitlyn reportedly said the ad was "so cool" and that it "talks about join[ing] the conversation. It was cute." *Facepalm*
+ Earth Day may be over, but the environment still needs our help, and Swedish fashion brand Monki is here to teach us how... the lazy way. The brand has launched its first global sustainability campaign with the release of a video entitled 1-800-LAZY-ECO. It aims to demonstrate how doing less (like not washing your clothes too often) can actually do more for the environment. 
+ Charli XCX has some more heat for us as the guest vocalist on the newest single by Whethan, a Chicago-based producer. The new collaboration is called "Love Gang" and you can check out the super cute lyric video below. 
+ Spring is here, and Pinrose just launched two new scents perfectly suited for the season. Sun Saint is a beachy blend of dry coconut wood, sea salt, and lime and Lil' Dipper is a romantic fruity floral blend of peony, mandarin petals, and lavender. In addition to the new fragrances, there are also new 50mL bottles for nine of their other selections, perfect to pack for your spring break getaways. You can shop these exclusively at Sephora.
+ Members of the Alberta Aurora Chasers Facebook group have helped scientists discover a new celestial phenomenon and they're naming it... drum roll... Steve! The sky watchers have been taking photos of the neon purple light in the sky over Alberta, Canada for years now. Although it was originally thought to be a traditional auroral arc, Eric Donovan, a professor of physics and astronomy at the University of Calgary, confirmed that it is not and scientists have more work to do to figure out what, exactly, Steve is. 
Deal of the Day:
The NYC-based startup Goby is giving us all-black everything with their new 'All-Black' Brush Kit that launches today. Bringing elegant design and sophistication into the brand's new line of rechargeable toothbrushes, this new brush is going to make us want to double the amount of times we clean our teeth everyday. The limited release combines gloss and matte black finishing, arrives in custom black packaging, and includes early access to the all-new brush head cover for travel, along with the brand's signature subscription for replacement brush heads. Finally, a toothbrush to satisfy the goth in all of us.
Advice of the Day:
"Words actually matter. They're significant, they can transform and open up our imagination." - Opal Tometi
GIF of the Day: