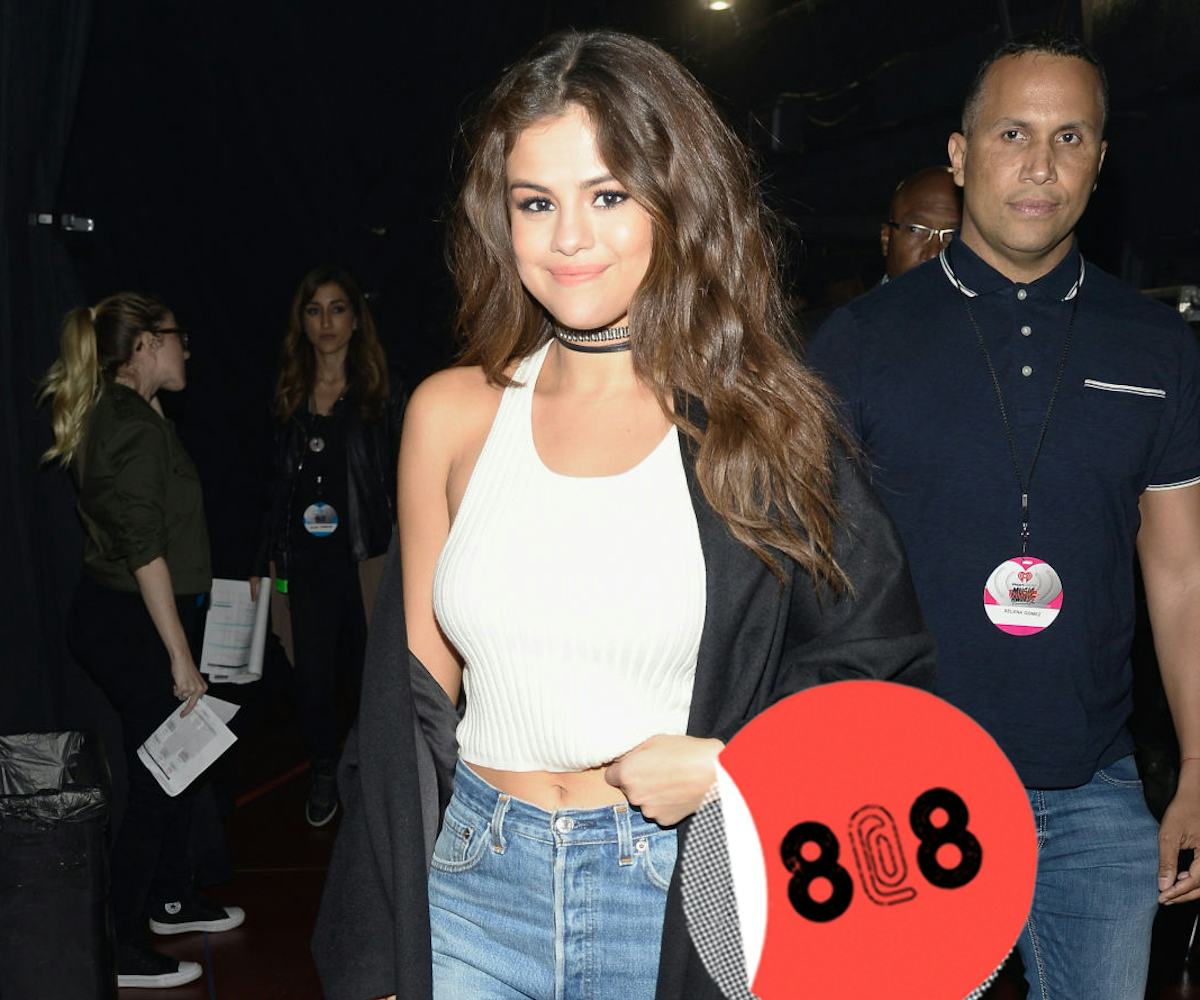 Photo by Frazer Harrison/Getty Images.
8@8: Your Morning Scoop
Selena is finally getting behind the camera
Today is...
National Bell Bottoms Day! We dig it.
News of the Day:
+ Selena Gomez announced that she'll be adding producer to her resume soon with a new show for Freeform (the channel formerly known as ABC Family). The still-untitled drama will be set in L.A., and will follow a low-income, 18-year-old Latina girl who is "destined for greatness." Oh, and it's based on a real story. Here's hoping it lives up to the network's descriptions as a "Latina Empire."
+ Dream collab alert: perfect person Ellie Goulding has just confirmed that she'll be coming out with a new single with Calvin Harris any day now. The two haven't released any more details, but we're expecting amazing things.
+ Get ready for what may be the most bizarre designer collaboration of all times: Alice + Olivia and the Grateful Dead. Yes, you read that correctly. Next Wednesday, the brand is holding a "see now, buy now" fashion show in L.A. that will feature the collection. We're not exactly sure what to expect, but it's bound to be interesting.
+ Technology can help accomplish incredible feats, creating our favorite music not least among them. That's why we're pumped about Music x Technology, a new initiative by Microsoft to showcase fresh collabs made possible by the company's innovations. First up: Neon Indian, Phantogram, and DJ/producer Matthew Dear.
+ Ultimate cool girl Suki Waterhouse directed the music video for Clare Maguire's dreamy new track, "Elizabeth Taylor," and we're betting it'll be the most hauntingly beautiful thing you see and/or hear all day.
Deal of the Day:
Take up to 70 percent off of designer items at Opening Ceremony.
Advice of the Day:
"You have to not only live your life in spite of people who don't understand you—you have to have more fun than they do." —Taylor Swift
GIF of the Day: