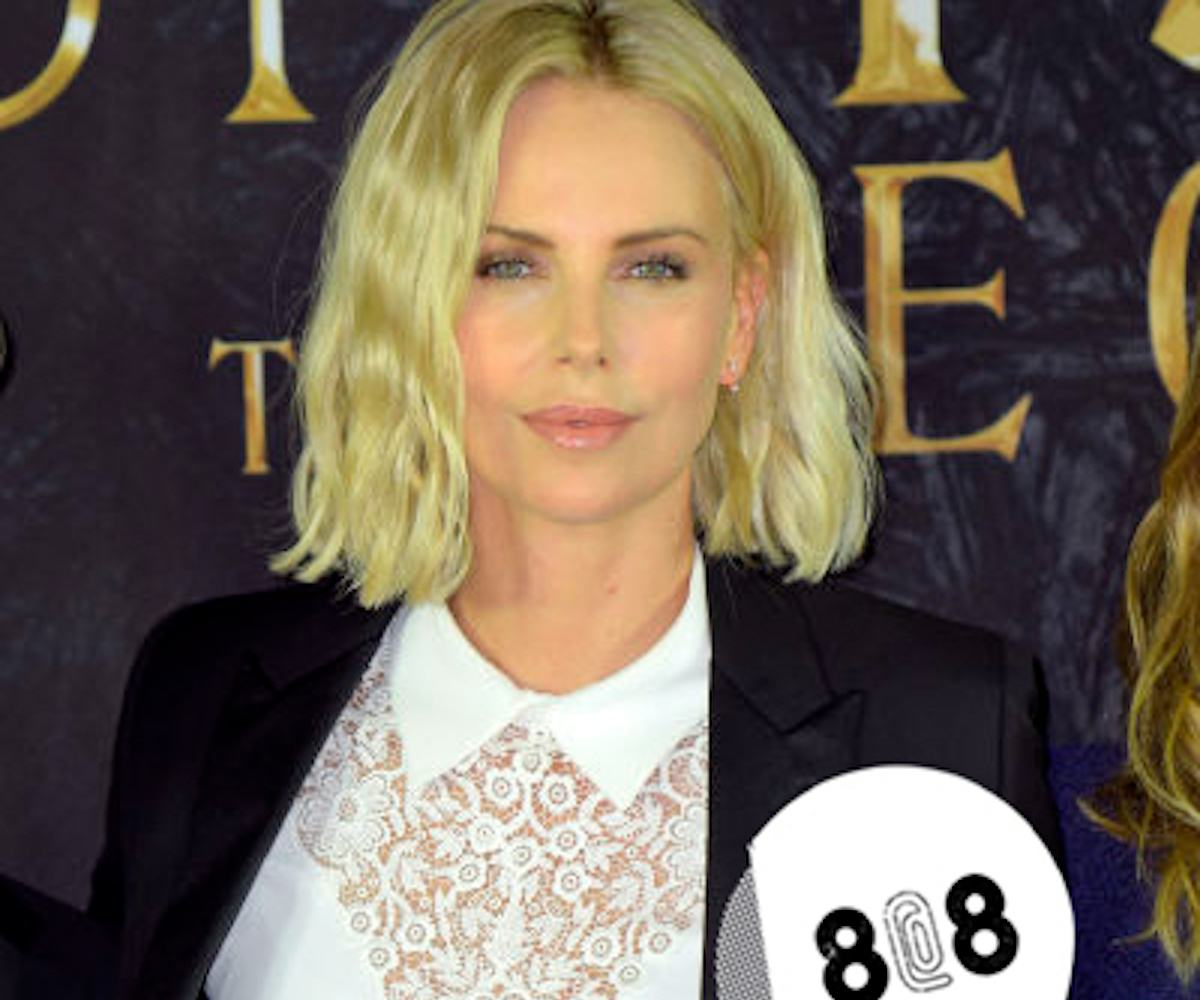 Photo by Christian Augustin/Getty Images.
8@8: Your Morning Scoop
Charlize Theron receives backlash for her "pretty people" comment to 'GQ'
Today is...
National Caramel Popcorn Day!
News of the Day:
+ Not everyone agrees with what actress Charlize Theron had to say in British GQ about pretty people having it tough in Hollywood. Heather Matarazzo (known for her role in Welcome to the Dollhouse) is one of those people. The actress shared her feelings on Twitter about the issue, stating the below, along with some other not-so-nice tweets:
+  Dreams really do come true, at least for indie music lovers. This week, the five-year hiatus of the Fleet Foxes is finally coming to an end. In a DISTINCT profile, vocalist and guitarist Christian Wargo confirmed that the band's reunion is "definitely a thing."
+ Get ready for some news your noses will not be able to handle. Diptyque is finally headed to Brooklyn, opening a pop-up shop there. Everyone's favorite fragrances will be located at the Invisible Dog, a versatile community art center in Boerum Hill, until December. The pop-up will pay homage to the brand's history while integrating the artistic environment of the surrounding neighborhood. Diptyque's shop will also be showcasing its latest Les Voyages line, along with a collection of candle and fragrances. We call dibs.
+ Get your music festival attire ready, San Francisco-style. The city's Outside Lands event, taking place August 5 to 7th, has just announced an official lineup. Lana Del Rey, LCD Soundsystem, Lionel Richie, and Radiohead, are headlining the festival with artists like Halsey, Chance the Rapper, and Zedd also taking the stage. Check out the full list of performers here, and don't forget to grab your tickets this Thursday.
+ South London-based artist WOLFIE has a new video for her trippy song "Out Earth." The video is a kaleidoscope of vibrant colors matching the effervescent electronic beat, making time feel like it's at a halt. Check it out, below.
Deal of the Day:
Shopbop and East Dane are pairing up to bring you some sweet sales, just in time for that springtime shopping spree you have desperately been in need of. Shopbop offers 25 percent off sitewide from April 5 through the 7th; East Dane offers 30 percent off sitewide from April 5 through the 9th with the promo code: INTHEFAM.
Advice of the Day:
"If you carry yourself with confidence, and you move through the world with your head held high and your shoulders thrown back, you don't need to be a [size] double-zero."—Gabrielle Union
GIF of the Day: