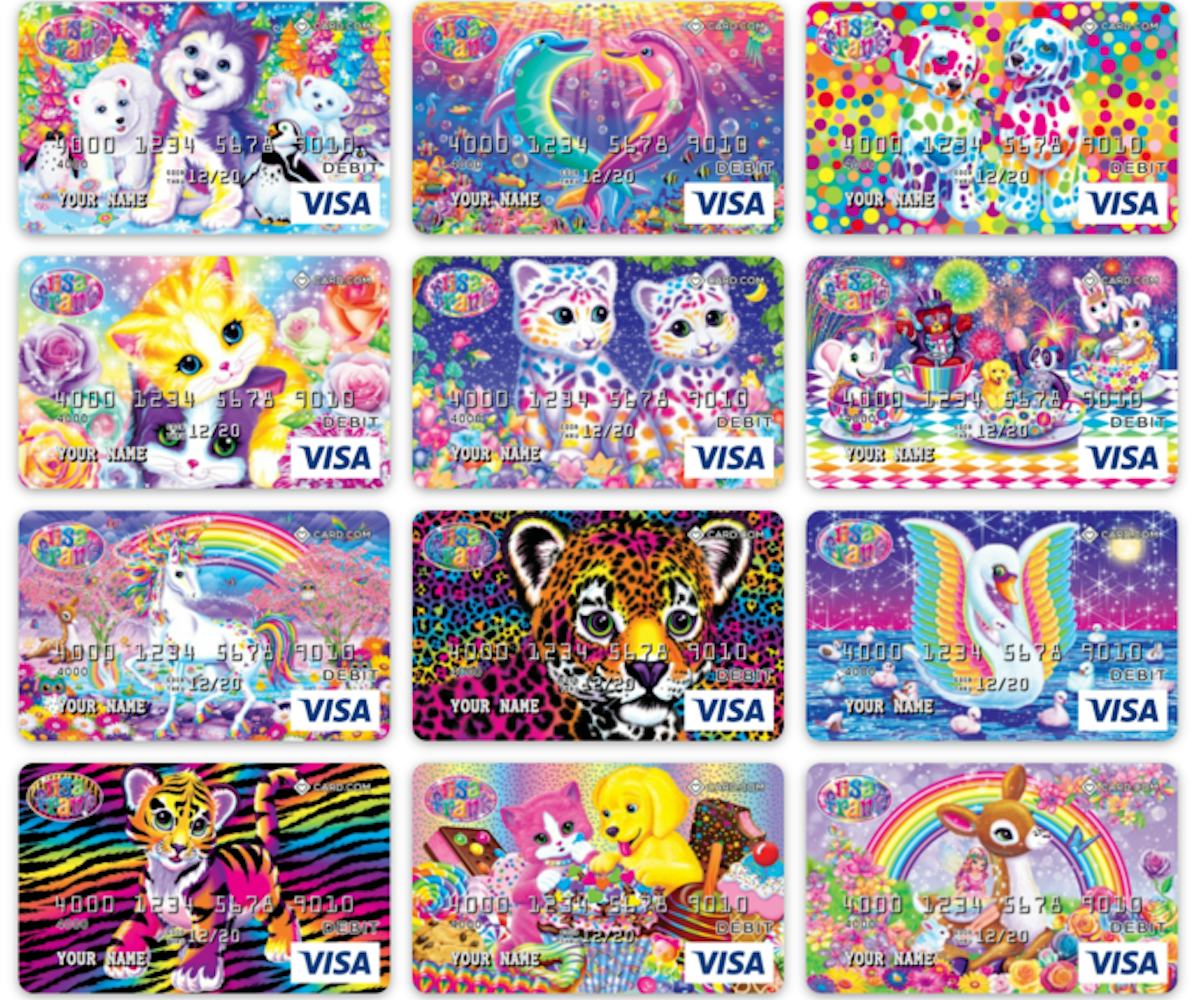 Photo via of Lisa Frank/Card.com
8@8: Your Morning Scoop
Glam up your wallet with these new Lisa Frank debit cards
Today is...
National Lazy Day!
News of the Day:
+ Children of the '90s, this one's for you. Our favorite childhood brand Lisa Frank has decided to make spending a little bit more fun by introducing a line of debit cards. You can choose from 16 nostalgic designs chock-full of Frank's signature unicorns, dolphins, rainbows, and peace signs. Get yours, here.
+ Camila Cabello is the new face of Skechers! She announced the partnership yesterday morning with a behind-the-scenes campaign video for the brand's Hi Lites, in which she shares that she was attracted to the brand's philanthropic efforts. Watch the video, below.
+ Cheetos fans, get ready: An all-Cheetos restaurant is coming to NYC! The Spotted Cheetah will be open from August 15 to 17 and features an entire three-course, 11-dish menu centered around your favorite snack. Dishes include Crusted Fried Pickles, Flamin' Hot Limón Chicken Tacos, Cheetos Sweetos Sweet and Salty Cookies, and many more. Celebrity chef Anne Burrell is behind the cheesy dishes, and you can view her full menu on the restaurant's site.
+ Edible cookie dough brand The Cookie Dough Café just debuted a delicious new flavor to add to your late-night snack roster. The brand's new Cookies & Cream flavor is packed with chunks of real Oreo cookies, and you can order it online to ship straight to your door, so you never have to waste time with not baking cookies again. 
+ Looking to satisfy your chocolate sweet tooth? Krispy Kreme just introduced its first-ever chocolate glazed doughnut. From August 19 to 20, you can get your hands on the once-in-a-lifetime treat, but make sure to visit a store near you during the chain's Hot Light hours (which you can find here). The new release coincides with the solar eclipse which, according to Krispy Kreme's press release, will provide a total sensory experience similar to that of their new chocolate glazes. Sounds good to us!
Deal of the Day:
Summer sale season is in full swing, and today, Reformation is blessing us with theirs. Select styles from the sustainable clothing brand will start at 30 percent off online, so get shopping!
Advice of the Day:
"There is not an age requirement on when to start changing the world." — Rowan Blanchard
GIF of the Day: