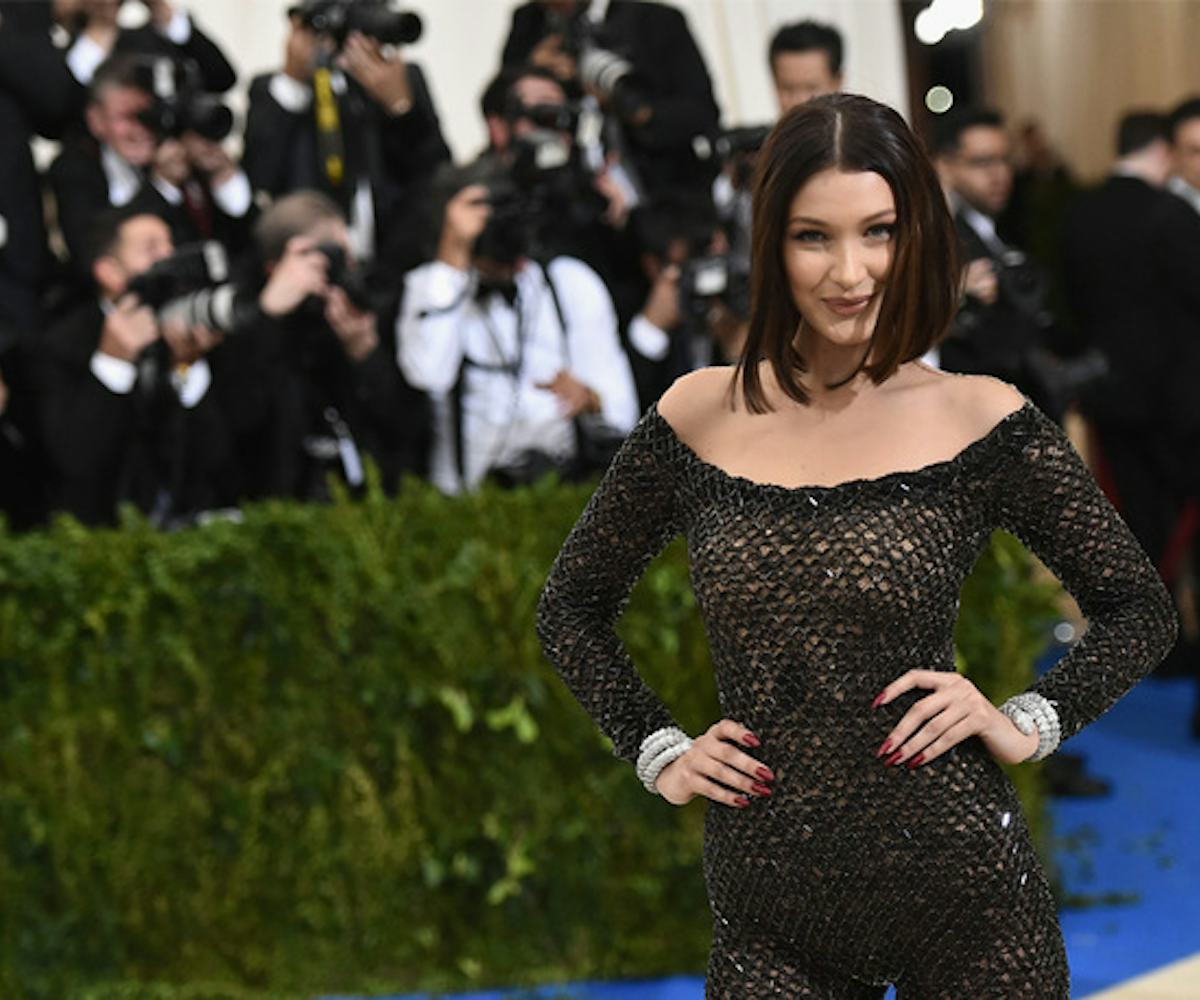 Photo by Mike Coppola / Getty Images
8@8: Your Morning Scoop
Bella Hadid wants to be on the big screen
Today is...
National Relaxation Day!
News of the Day:
+ In a recent interview with The Telegraph, Bella Hadid revealed that she wants to try her hand at acting, and eventually win an Oscar. She said, "I need to start taking acting classes and figure out a way to memorize things better. But yes, the Oscar—one day." It's not rare for a model to make her way onto the big screen, and we're sure Hadid fans wouldn't mind. 
+ Lupita Nyong'o is known for many things, including her ability to pull off practically any look. From clean buzz cuts to short braids, it seems like the revolutionary talent has done it all. But recently, she topped all of her beauty moments with the ultimate Instagram throwback, where she's seen sporting an adorable flippy bob with bangs. Shout-out to those early aughts!
+ We hope you didn't throw away all your old Game Boy games! Video game brand Hyperkin just released the retro product of our dreams, the SmartBoy. The device attaches to your Android, turning it into a gaming device that allows you to play Game Boy games. The SmartBoy is available now for pre-order for $50 and will be officially released on August 21.
+ Beauty brand Becca just launched a new pressed highlighter, and it's gorgeous. According to rumors, the Becca Lilac Geode Shimmering Skin Perfector Pressed will be available exclusively at Ulta. There's no word yet on when the product will drop, but best believe we'll be keeping our eyes peeled for it. 
+ Praise the beauty gods: IT Cosmetics just announced it's coming to Sephora. Keep your eyes out for the release in mid-September.
Deal of the Day:
Our fitness dream team and the creators of the cult star print leggings, Bandier and Ultracor, are coming together for the greatest clothing release of the summer featuring a new lightning bolt pattern. The 11-piece collection includes leggings, sports bras, crop tops, a zip-up jacket, and a unitard. With high waist lines and no seams, these leggings will change your life. We'll take one of each, please! 
Advice of the Day:
"You are allowed to be both a masterpiece and a work in progress simultaneously." – Sophia Bush
GIF of the Day: