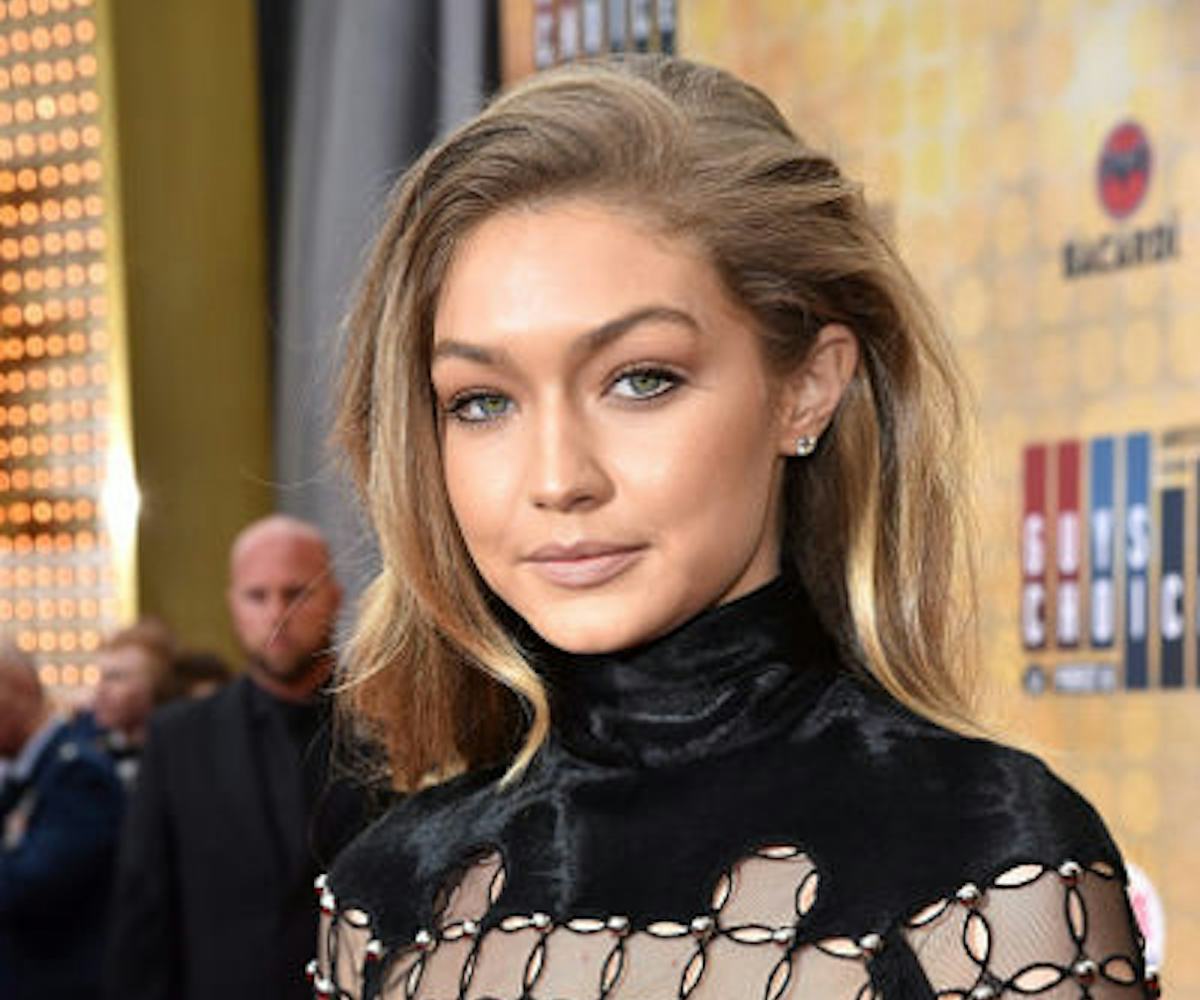 Photo by Mike Windle/Getty Images
8@8: Your Morning Scoop
Gigi Hadid is taking over your fall wardrobe
Today is...
National Rum Day!
News of the Day:
+ Gigi Hadid is channeling major nautical vibes in her first ever collection for Tommy Hilfiger, coming this September. As if that wasn't enough, Urban Sophistication released some official Belgie (Bella + Gigi) tour merch, which you can buy here. Gigi was spotted rocking the Barbie-inspired apparel in this Snapchat picture: 
+ Tired of wearing the same Stan Smith sneakers as everyone else? Rita Ora's brand-spanking-new collection for Adidas Originals drops on August 18. 
+ Erykah Badu announced that she will be donating a portion of her concert proceeds to the African American 490 Challenge. The nonprofit organization is looking to process the 11,341 untested rape kits in Detroit.
+ Drake and Kamaiyah make appearances in YG's official video for "Why You Always Hatin?" which goes down in Los Angeles.
Deal of the Day:
Start off your fall shoe game strong with a cute pair of velvet booties. Snag 20 percent off EGO's new autumn/winter collection with the code NYLON20!
"I love to see a young girl go out and grab the world by the lapels. Life's a bitch. You've got to go out and kick ass." —Maya Angelou
GIF of the Day: