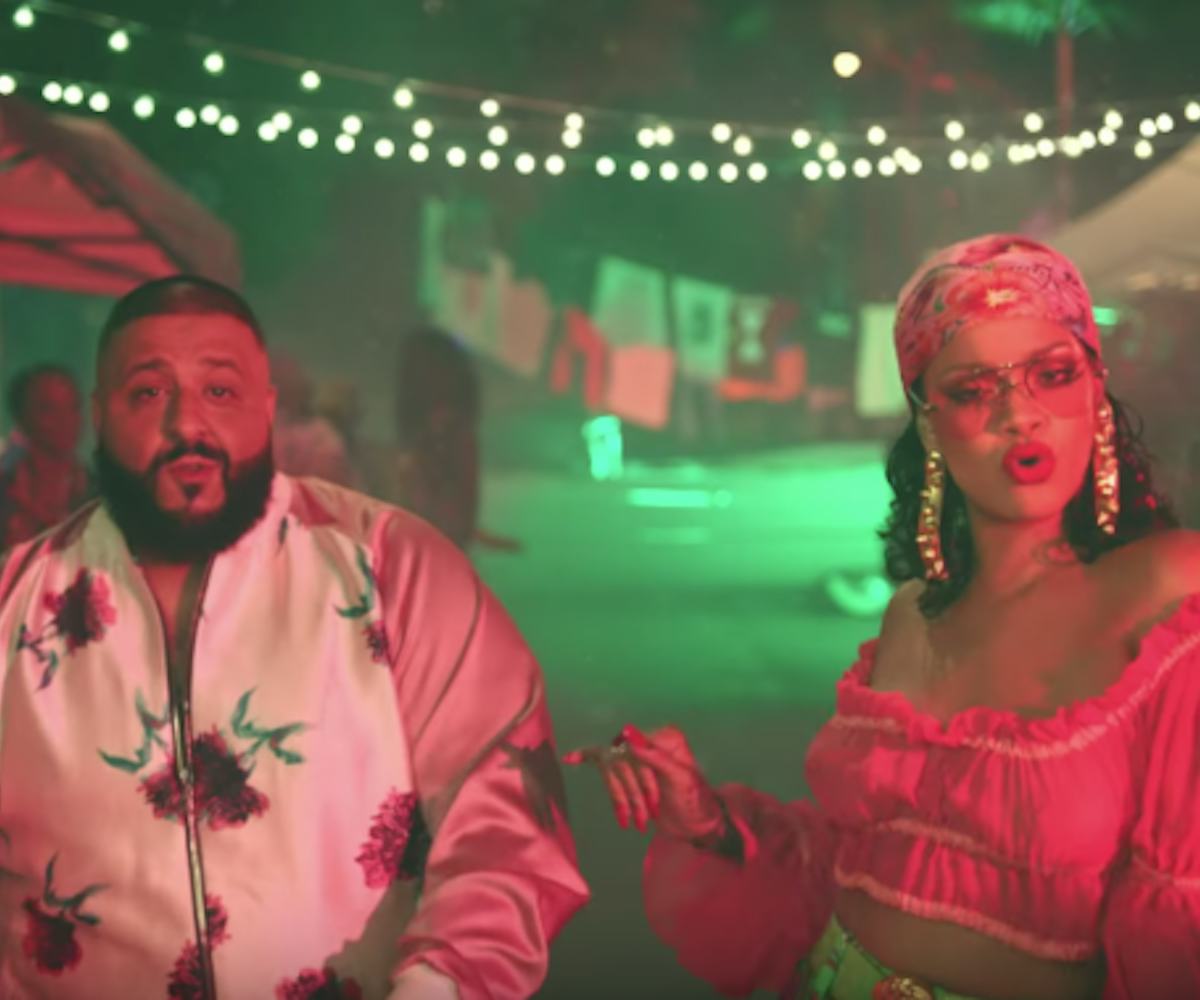 screenshot via youtube
8@8: Your Morning Scoop
Rihanna and DJ Khaled's #WildThoughtsChallenge could help you pay off your student debt
Today is...
True Love Forever Day!
News of the Day:
+ America's favorite bad gal has a new challenge for you, and it could seriously pay off. Rihanna and DJ Khaled just announced the #WildThoughtsChallenge on Instagram and Twitter. The contest asks that viewers submit their own 60-second "Wild Thoughts" videos on social media for the chance to win a series of cash prizes straight from Asahd Khaled's "entire piggy bank." So, what are you waiting for? Grab your friends and find out how you can win, below.
+ Taco Bell just "elevated" their breakfast menu once again, thanks to a new taco. The "Naked Egg Taco" is a fried egg shell that holds bacon, sausage, egg, and cheese. You can try the new omelette-to-go for only $1.99. Happy eating!
+ Ariana Grande has just blessed our ears with a mini Spice Girls cover, and we can't deal. The singer gave us life when she uploaded a short video of herself, singing her rendition of "Say You'll Be There" from a bathroom stall.
+ In other breakfast news, Dunkin Donuts just released a delicious new item to commemorate the upcoming fall season. The coffee chain announced its new pumpkin cream cheese spread, made from real pumpkin, as part of its fall flavors lineup. The spread will join DD favorites including its signature pumpkin coffee, pumpkin doughnut, and pumpkin muffin. Keep your eyes peeled for its release, and may our bagels never be the same again. 
+ It appears that we've finally found a caffeinated drink to match our goth souls. NYC's Round K owner Ockhyeon Byeon has created the matte black latte to rival any and all colorful drinks this summer. The drink is made from coffee beans, marzipan, and black coconut ash, which also whitens your teeth. Embracing that black heart of yours never tasted so good.
Deal of the Day:
In need of a new phone case? Look no further than Casetify's new "Impact Resistant City" collection, inspired by the tones of L.A. You can shop the collection of sand, matte black, olive, and maroon-toned cases, here.
Advice of the Day:
"When you get hard work, you get success, and we put a lot of years into it."- Selena Quintanilla
GIF of the Day: