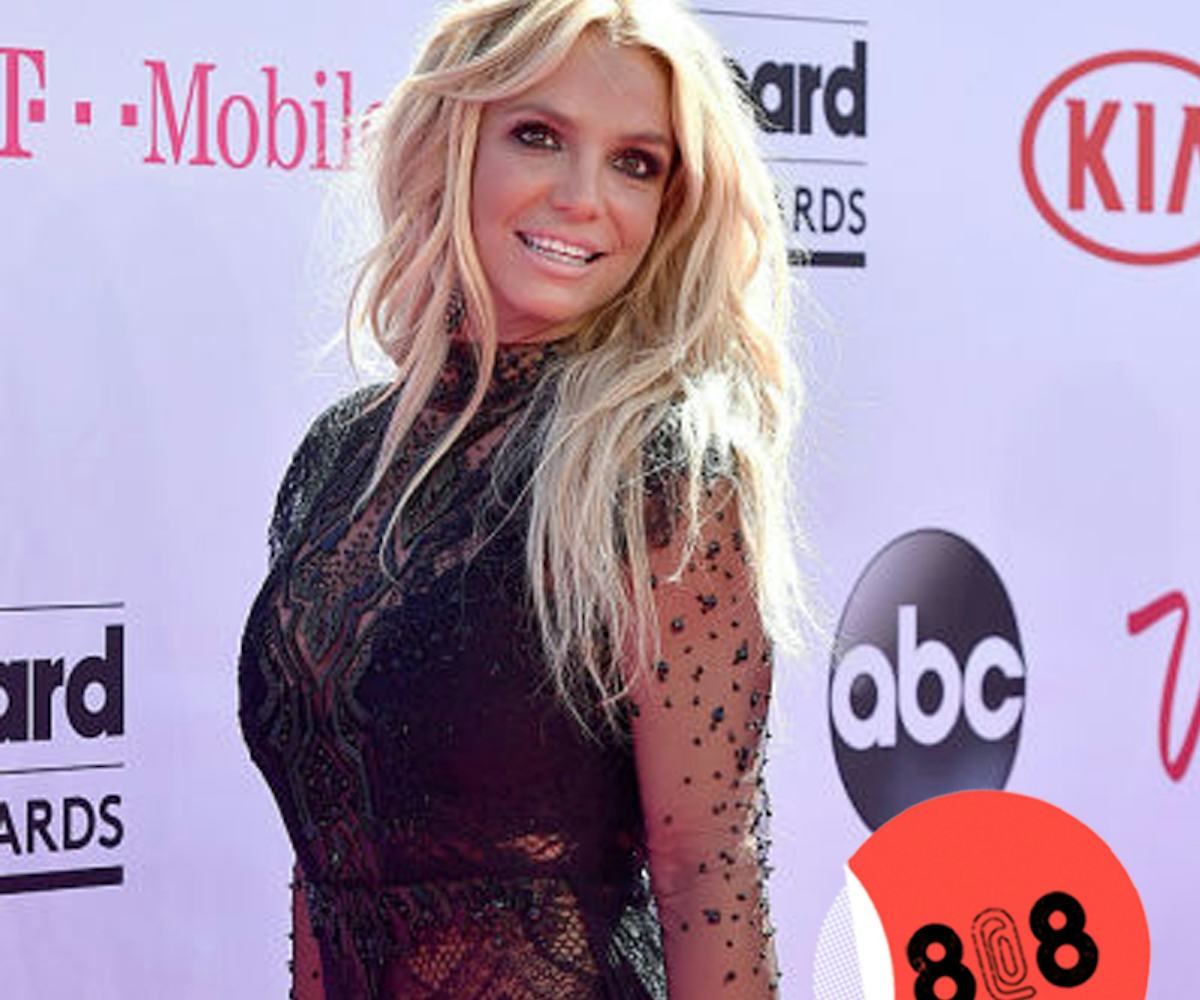 Photo by David Becker/Getty Images
8@8: Your Morning Scoop
Britney's back (and stronger than yesterday)
Today is...
National Thrift Shop Day!
News of the Day:
+ Guess who's back? It's Britney, bitch! For the first time in 10 years, Britney Spears will perform at the MTV VMAs on August 28 alongside G-Eazy, who helped her create "Make Me" this year. To kick off the VMA fun, Spears released a video announcement taking us through all the iconic moments from past VMA performances. Our expectations are high for her, even if she performs sans snake.
+ Katherine Heigl and Laverne Cox will star on CBS's newest TV series Doubt. Heigl and Cox play two accomplished lawyers dealing with a decades-old case of a woman's murder. With a love affair, family drama, and, of course, a deviously attractive male lead, there's nothing more a TV show could have. Watch the trailer below and get ready for your next series to binge-watch.
+ Our first taste Fox's remake of The Rocky Horror Picture Show is here. "Time Warp" has been recreated into a southern rock anthem, but still keeps the original spirit of the iconic tune. The full soundtrack will be available on October 21. Take a listen below.
+ It's been 70 years since Louis Vuitton launched a perfume. Come September 1 and there will be seven new fragrances. Each bottle will sell for a steep $240, but all are crafted with the finest ingredients and handpicked by third-generation perfumer Jacques Cavallier Belletrud. With dreamy names like Mille Feux (a thousand lights) and Contre Moi (close to me), Belletrud creates enviable scents every woman will want. Watch the dreamy campaign video here.
+ Model Lucky Blue Smith reveals the cover and title of his much-anticipated book Stay Golden. The book is said to include the story of his life experiences, as well as some personal photos. The cover itself is enough for purchase, though. Just look at those dreamy eyes!
Deal of the Day:
GUESS wants you to bring your old jeans to any of their stores to donate to their Fall Denim Recycling Campaign. You can earn 30 percent on your next full-priced pair of jeans and a GUESS keychain. After partnering with Cotton Incorporated's Blue Jeans Go Green project, GUESS created this campaign to donate to charities like Habitat for Humanity and put the recycled denim to use. Go ahead and clean out your closet, it's time to let go of those jeans you'll probably never wear again.
Advice of the Day:
"With love, you should go ahead and take the risk of getting hurt because love is an amazing feeling." —Britney Spears
GIF of the Day: