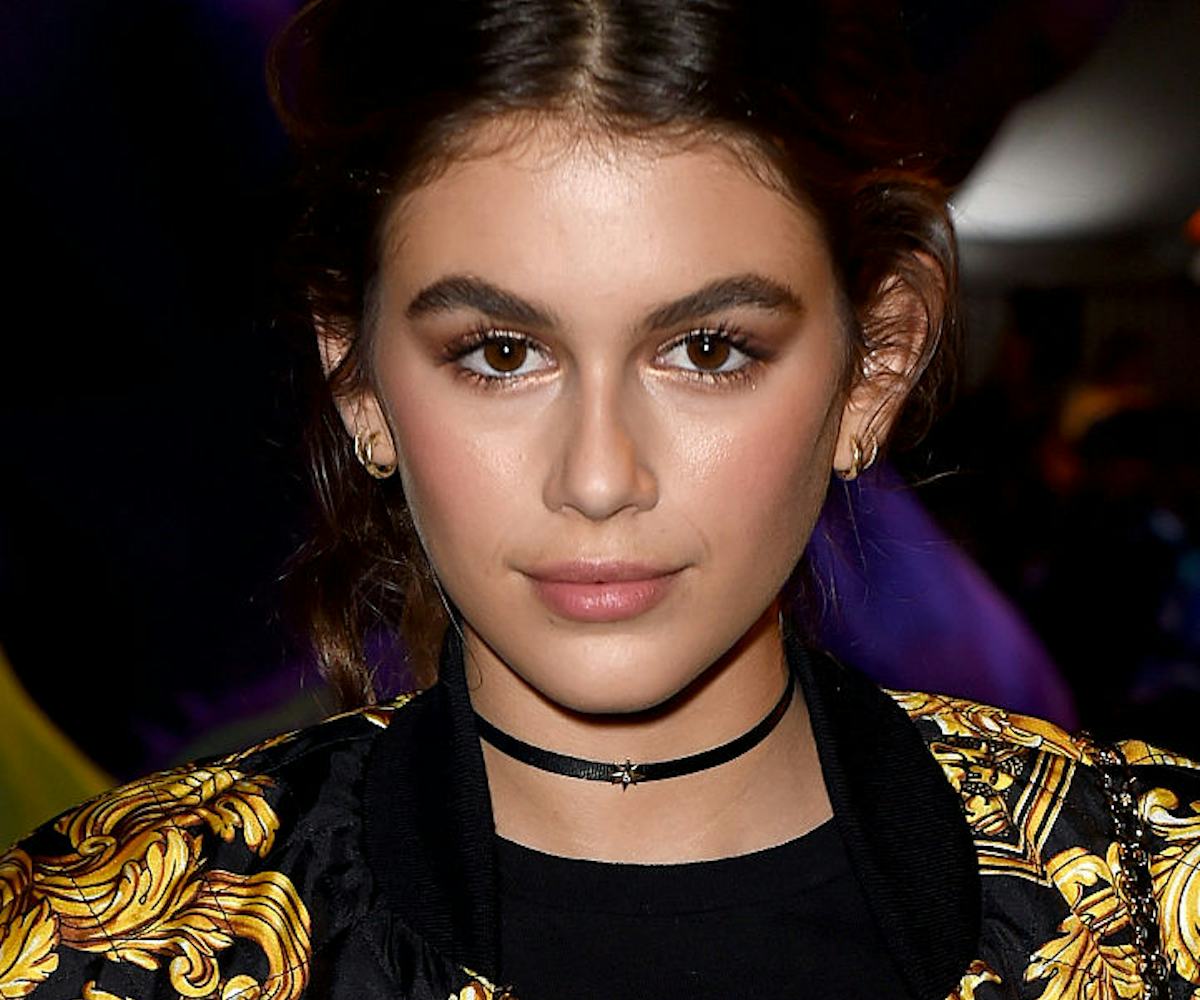 Photo by Kevin Winter/Getty Images
8@8: Your Morning Scoop
Kaia Gerber might just be the most beautiful girl in the world
Today is...
World Humanitarian Day!
News of the Day:
+ At just 14, Kaia Gerber has made waves as one of the biggest up–and–coming models of today. Aside from landing Miu Miu's eyewear campaign and starring in numerous fashion spreads, she now has her own solo cover. POP magazine put a fresh-faced Gerber on the cover of their 35th issue, shot by Charlotte Wales. Appearing in Chanel and natural makeup, Gerber shows she's all in as "the most beautiful girl in the world," and here to stay.
+ Ivanka Trump recently bought some earrings from Lady Grey Jewelry, and although the indie jewelry brand appreciated her purchase, they weren't too thrilled a Trump wanted to sport their pieces. The owners wrote Ivanka a note telling her they put all the proceeds from her purchase toward the Hillary Clinton Campaign, the American Immigration Council, and the Everytown for Gun Safety Organization as a "thanks, but no thanks." Just a little political pay it forward.
+ U.S. Olympians may be known for their athleticism, but not so much for singing. W magazine gathered gymnast Gabby Douglas, swimmer Elizabeth Beisel, runner Dawn Harper-Nelson, and more from Team USA to sing Queen's "We Are The Champions." Although quite off-key, the spirit is there, and that's all that matters, right?
+ Abigail Breslin shows no mercy toward body-shamers. First, she defended Selena Gomez's Instagram bikini pics with a Tumblr post, and now she's after Gold's Gym Dreamland, based in Cairo, Egypt, for a promotional post telling women that not all body shapes are beautiful and accepted. Gold's Gym has since apologized via Facebook, but that hasn't stopped Breslin's post from causing a huge uproar.
+ San Fransico artists Anton Stuebner and Jordan Reznick captured the beauties of queer, trans, and gender-nonconforming people in their newest exhibit, "Queer Babes," at the Romer Young Gallery. They wanted to celebrate the members of this community by putting them on display from an imaginative, inspiring, and respected point of view. The exhibit is open in San Francisco until August 27.
Deal of the Day:
In case you're still dying for that Life of Pablo t-shirt, now's your chance to get your hands on one. Kanye West announced through Twitter on Wednesday that he will open 21 pop-up shops today in major cities worldwide. From New York to Amsterdam and Sydney, there are three days for you to get yourself some covetable Kanye merch. Check out where the shops are on this handy map, courtesy of Yeezy himself. 
Advice of the Day:
"I think it's important to have as many experiences as possible in life because one day you won't be able to do it anymore." —Emma Roberts
GIF of the Day: