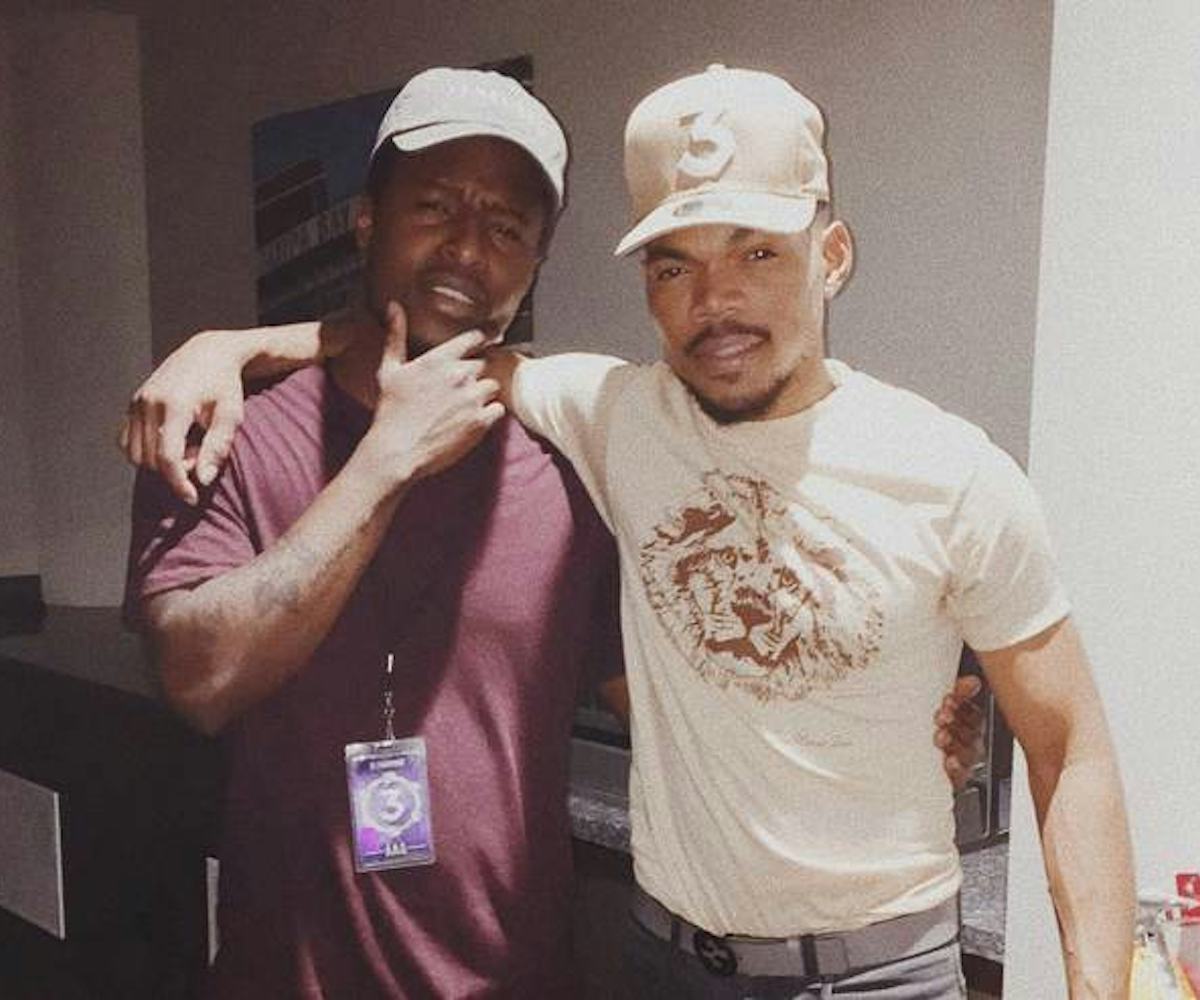 Photo via hospeyhowto.com
8@8: Your Morning Scoop
Chance The Rapper's intern opens up about his insane experience
Today is...
National Ice Cream Sandwich Day!
News of the Day:
+ Chance The Rapper's summer intern, Negele Hospedales, recently blogged about his experience interning for the Chicago rapper, and it's nothing short of insane. The lucky fan landed the once-in-a-lifetime gig by building an entire website to showcase his qualifications. His tasks ranged from arranging story time for the rapper and Dave Chappelle, scheduling basketball with Migos, and so much more. Read all about his experience, here. 
+ Cole Sprouse had the greatest reaction to his twin brother Dylan's return to acting. Instead of congratulating him, Cole asked his brother, in one now-viral tweet, one simple question: "Hey can you return my f------ t-shirts too?" As for Dylan's response? "I don't wear them, I use them as toilet paper." Play nice, boys!
+ Bella Hadid just got a new tiny rose tattoo. No word yet on what the tattoo means to her, but it's not the model's first foray into mysterious, tiny tattoos, and it's safe to say that we, too, will be booking an appointment with our local artist.
+ New York City is known for its strange and random happenings, but this latest one is honestly quite magical. A guy solved a Rubik's Cube with his eyes closed in a subway car, which pretty much means he should be receiving his Hogwarts letter of acceptance into the School of Witchcraft and Wizardry in a week or so. See the magic for yourself, below. 
+ Lane Bryant, the nation's leading women plus-size apparel retailer, just launched a brand-new collection of Super Stretch Skinny Jeans to celebrate curves and prove that all women can rock an amazing pair of #TheNewSkinny jeans. Shop the collection here. 
Deal of the Day: 
69, a non-gender, non-demographic clothing line, is hosting a pop-up in Los Angeles until August 5. Throughout the entire week, 69 will be celebrating with music and food while shoppers browse its current and classic styles. Follow the brand on Instagram for more surprise updates. 
Advice of the Day:
"Fame or perceived success – it all comes from group think." —Chance The Rapper
GIF of the Day: