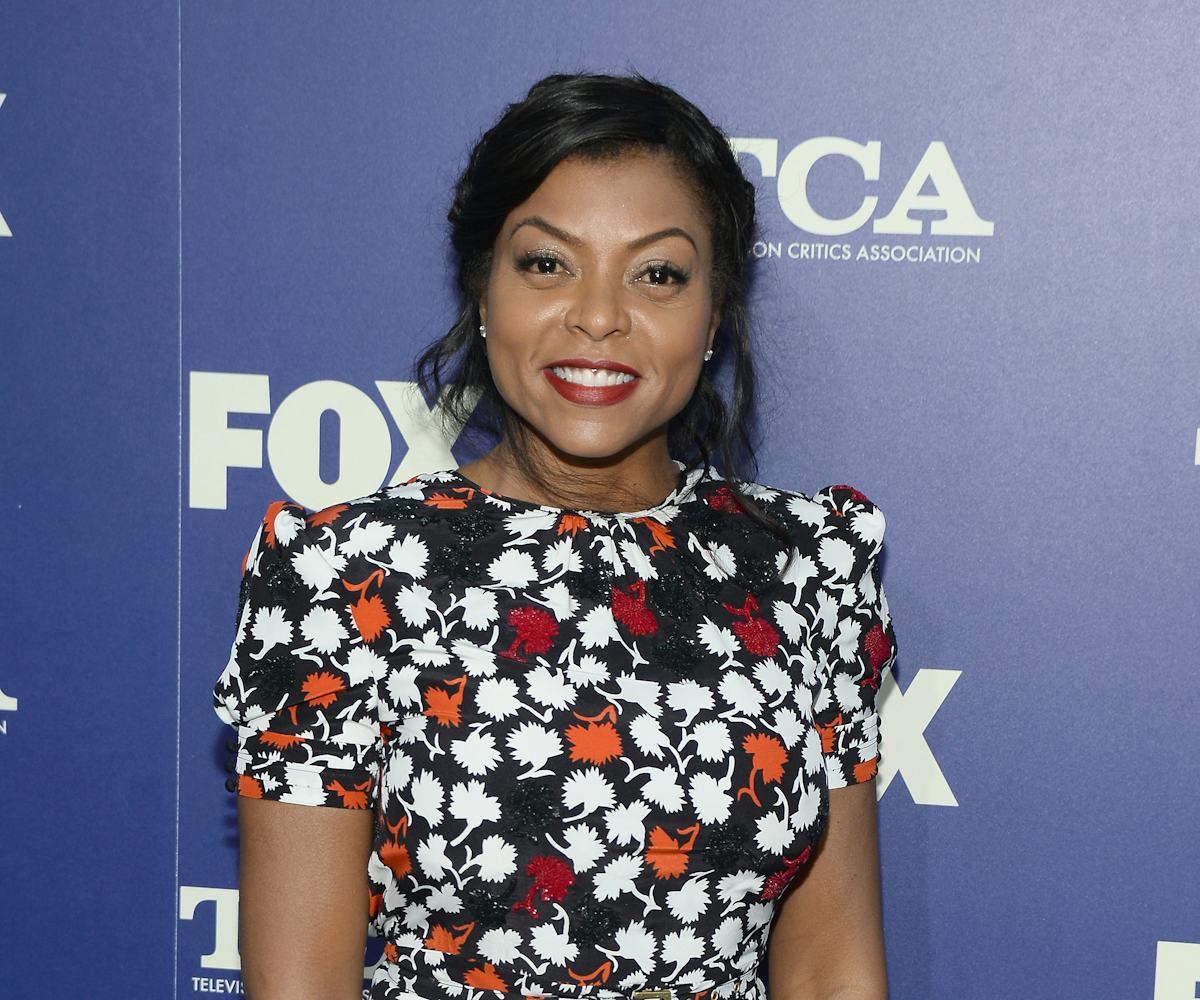 Photo by Matt Winkelmeyer/Getty Images
8@8: Your Morning Scoop
Taraji P. Henson is releasing the M.A.C. collection of our glowy dreams
Today is...
National Waffle Day!
News of the Day:
+ M.A.C. has announced its newest collaboration with none other than Taraji P. Henson. The "fierce" collection, which will be released in September, includes stellar highlight and bronze sets, eyeliner, and TPH's "quintessential nude lip." M.A.C. attributed their big decision to Henson's "fearless performances, powerhouse confidence, and charismatic spark"—and we couldn't agree more. 
+ Ariana Grande and Mac Miller were spotted munching on some food and smooching in L.A. Whether or not they intended the outing to be public knowledge is irrelevant at this point—the paparazzi see all.
+ Tina Lawson (mom of Bey and Solange) is the latest celeb to donate to Louisiana amidst the chaos of ongoing flooding, which was officially declared the worst natural disaster in America since Hurricane Sandy, according to the Red Cross. Lawson, who joins Lady Gaga and Taylor Swift in donating to flood victims, took to Instagram to urge others to do the same, noting that "no matter how large or small, every dollar counts."
+ The Tommy x Gigi carnival is coming to town! Amidst the chaos of NYFW, Tommy Hilfiger will be taking over Pier 16 to construct Tommy Pier, a fun fair to celebrate his new collection with Gigi Hadid and showcase his AW16 runway. The fair will include classic carnival rides, games, food, and a 40-foot Ferris wheel. Fingers crossed we're one of the lucky 2000 that gets to attend!
+ Zika, the mosquito-transmitted virus of our nightmares, has officially been declared an STD. According to a recent CDC report, Zika can be transmitted through vaginal, anal, and oral sex, as well as when sharing sex toys. Read up on the CDC weekly report to stay up-to-date with the best forms of protection against the virus. Be safe and make smart decisions out there, folks. 
Deal of the Day:
No plans today and in NYC? Check out the Indie Beauty Expo to learn about the coolest new independent beauty brands. Today from 4 to 8pm, in addition to all the brand set-ups, you can expect tunes spun by DJ Alexis Krauss of Sleigh Bells, a lip and braid bar by Chic Studios, flower crowns by Crowns by Christy, cocktails, and more. You can purchase tickets here, and snag 20 percent off with the code NYLON4SHOPINDIE.
Advice of the Day:
"I'm a total weirdo and have often felt like an outcast and a freak, and I love that. It makes things so much more exciting." —Zoë Kravitz
GIF of the Day: