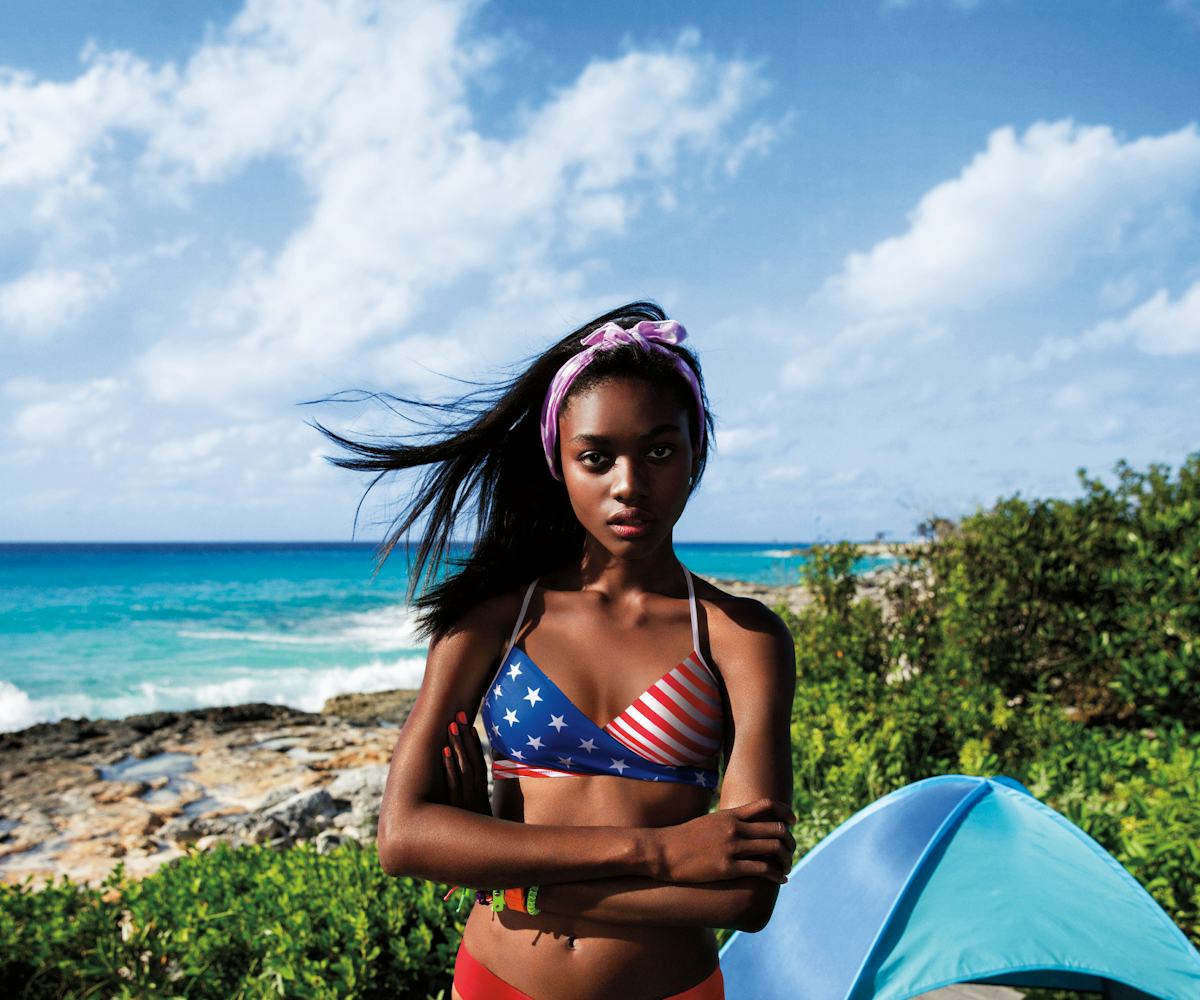 Photo courtesy of Victoria's Secret
8@8: Your Morning Scoop
Zuri Tibby landed a major campaign
Today is...
National Kiss and Make Up Day!
News of the Day:
+ Victoria's Secret announced Zuri Tibby as the new face of PINK. You may recognize the 20-year-old model from promotional ads for Rihanna's line for Stance. Now, she'll be joining Rachel Hilbert in PINK editorials and events.
+ The Weeknd has been pretty busy in the studio lately. In addition to working with house icons Daft Punk, he's also been working on new material with Cashmere Cat, as evidenced by a recent post on Instagram. The Norweigan producer hinted that a new single from his upcoming album will be out this Friday.
+ In an interview with GQ, Chance the Rapper accused James Blake off skipping out on the lease for their once-shared mansion. An Instagram posted by Chance back in 2014 supports the claim, as the caption reads "All settled in the new crib. And there's a fire pit on my balcony. @jamesblake." Though Blake denies living with Chance, the mansion was apparently visited by some famous faces, including Frank Ocean. 
+ In light of recent news surrounding Nate Parker's 1999 rape case, the American Film Institute has canceled the Birth of a Nation screening that was scheduled this Friday. The screening was to be followed by a Q&A with Parker, but AFI dean Jan Schuette has said that a different Q&A will be held the following week to discuss "these issues together—messenger and message, gender, race and more—before we see the film." 
+ Tegan and Sara released the music video for the single "Fade," which is featured on the soundtrack to The Intervention. The music video is made up of a series of behind-the-scenes clips taken during the filming of The Intervention that are just as upbeat as the song itself. Check out the video, below. 
Deal of the Day:
If you're in need of a new pair of jeans for the upcoming school year, True Religion's got you covered. Inspired by the West Coast, the new California Revival collection features a line of iconic light wash jeans, varying in thread color and cut. Shop the entire collection, here. 
Advice of the Day:
"For the first time in my life, I'm basing every decision around the idea of whether I want to do it or if I think it will be inspiring. And that's paid off for me." —Solange
GIF of the Day: