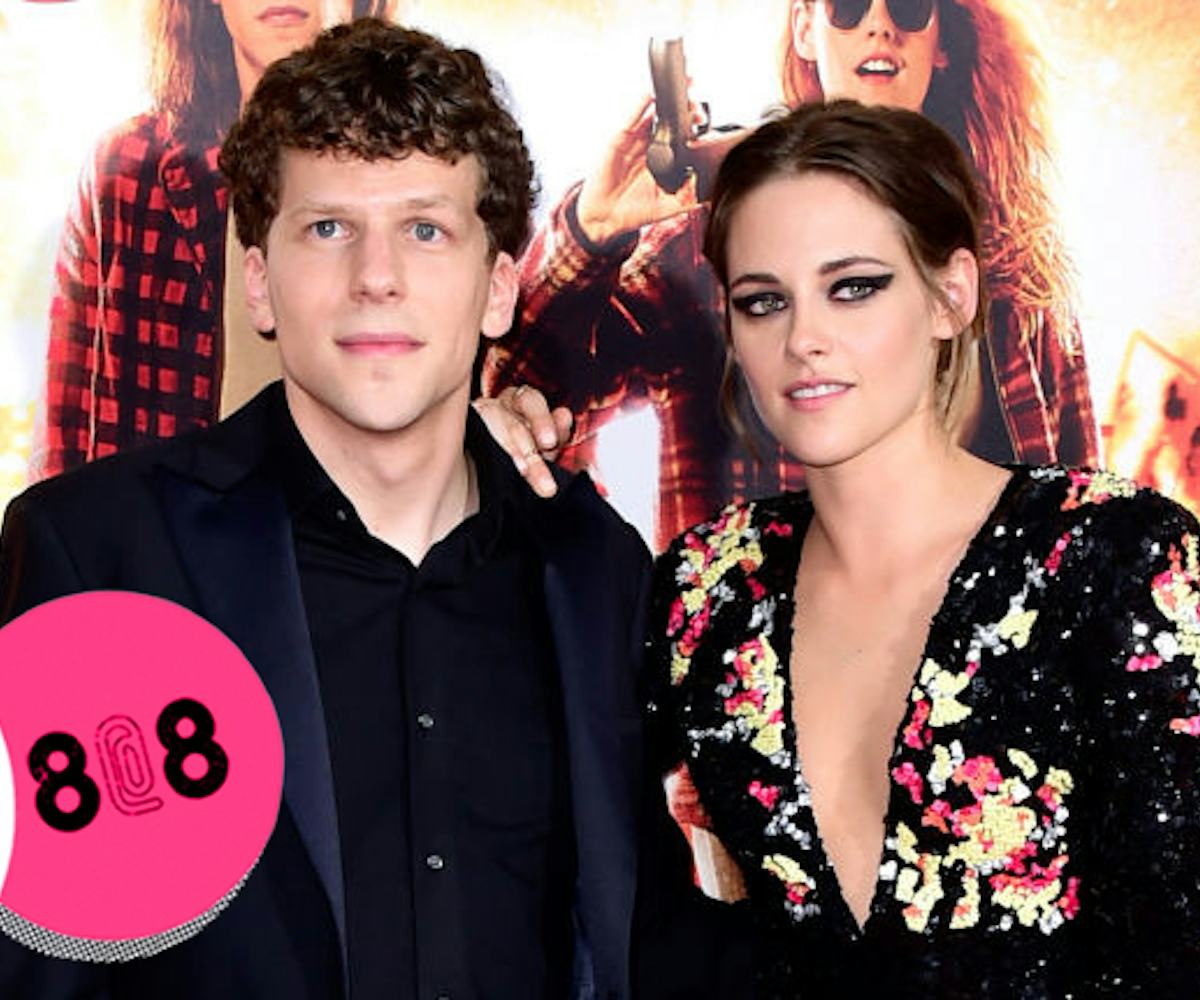 photo by frazer harrison/getty images
8@8: your morning scoop
your first look at the new kristen stewart + jesse eisenberg movie
Today is...
Women's Equality Day!
News of the Day:
+ A new study suggests that women are more likely to be negatively impacted in their health in male-dominated workplaces. 
+ Forbes released its list of highest-paid DJs in the world, and Calvin Harris topped the list, followed by David Guetta and Tiesto. For those of you who don't know, Calvin Harris is one half of the pair that is currently dominating the world (the other half is Taylor Swift).
+ A couple days ago, we reported that Kristen Stewart is set to play Coco Chanel in an upcoming role. Further developments revealed the Stewart will not be playing Chanel herself, but rather, an actress who is playing Coco Chanel for her upcoming movie. It's all very meta.
+ Kristen Stewart and Jesse Eisenberg got caught smooching...for a film, again. This time, it's the upcoming Woody Allen film, and Stewart looks vintage rad in her costume.
+ Pumpkin spice M&Ms are here, signaling the imminent death of summer. 
Deal of the Day:
Shop back to school essentials at Urban Outfitters.
Quote of the Day:
"FK A GENRE: Don't categorize me. I create, dress, and act however I feel in a single moment. As humans, we are constantly learning and changing and evolving, and I think that is so beautiful." - Mija 
GIF of the Day: